It was during a quick visit to a friend of mine that I met the Vivo Y22s. I had stopped over, had breakfast together, and we were talking about one thing or the other when she reached out her phone from under a pile of documents and handed it to me.
I remembered that she had consulted me when she needed to replace her older phone which was misbehaving at the time. She had mentioned the Y22s because someone had told her that Vivo was a Xiaomi brand. I had to clarify to her that it is Vivo and OPPO that have the same parent company, not Vivo and Xiaomi.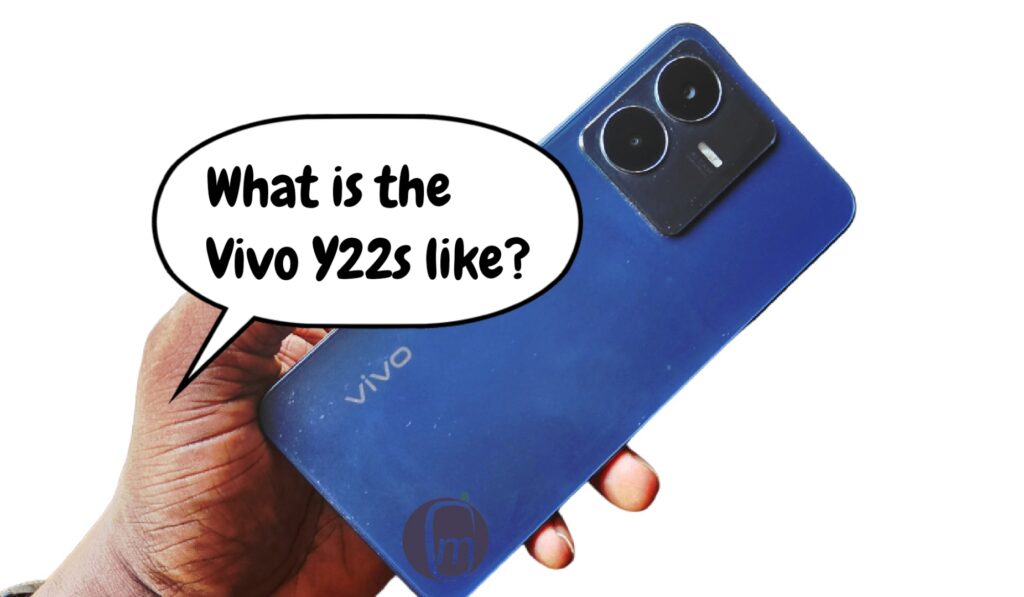 Clarifications aside, she wanted to know what I thought of the Vivo Y22s. Having owned almost 300 mobile phones across the last two decades, people in my circle tend to ask me about phones. However, of the hundreds of phones I have owned, I have never owned a Vivo. The closest I had ever gotten to using one was playing with models at the store. But the specs of the Y22s suggested it was a good phone and I said that to her.
It was during this visit about two months after that consultation that I met her new phone and got the opportunity for a Vivo Y22s hands-on review. Yes, she did buy the Vivo. How did I find the phone?
Table of Contents
Vivo Y22s hands-on review: Hardware
The Y22s has a nice plastic frame and plastic back panel. The plastic didn't feel cheap. It had a nice feel to it – almost like a glazed material. Smartphone hardware has matured over the years and it is difficult to come across badly built phone hardware. Thankfully, the Vivo Y22s didn't disappoint.
Vivo Y22s hands-on review: User interface and Software
Diving into the user interface, I found Funtouch OS easy on the eyes. It didn't feel too heavy on the customisation. Transitions were smooth. This feltike something I could use from day to day.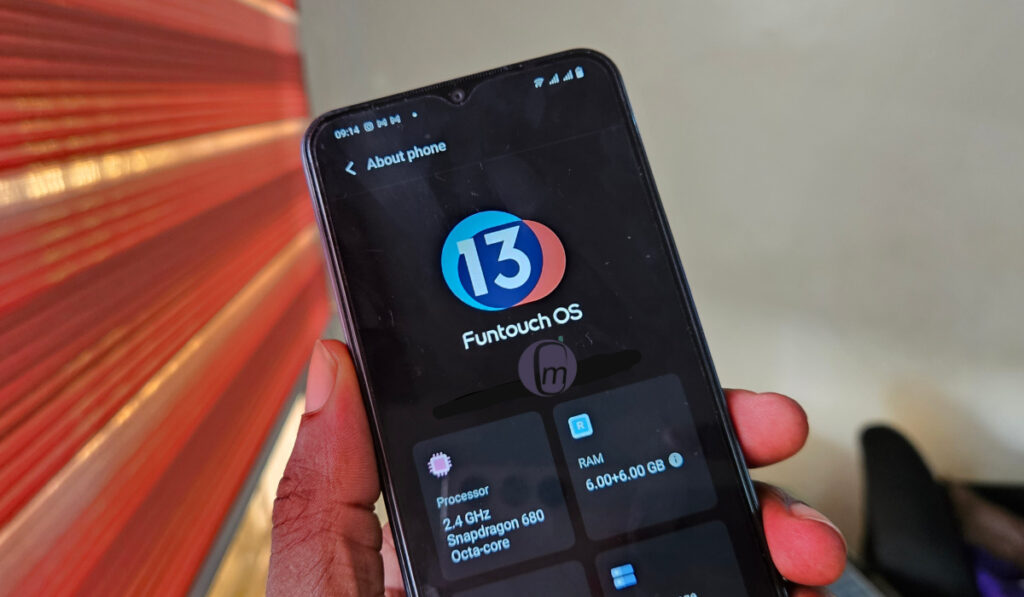 The Y22s was released in August 2022 with Android 12. This unit was running Android 13 when I handled it, which means it has already received a major Android software update since launch. Not bad at all.
Vivo Y22s hands-on review: performance
This particular model of the Y22s has 6GB RAM built in and 128GB internal storage. There are other variants with 4GB and 8GB RAM options, but I haven't seen those on sale in Nigeria till date. It also has 6GB virtual RAM. Virtual RAM is carved out of the built in storage to help phones with launching, running and switching between apps. It isn't as powerful as original RAM, but it provides some boost. In the Vivo Y22s, my friend had virtual RAM enabled and things ran well as far as I could tell during the roughly one hour I spent with it.
Vivo Y22s hands-on review: Specs
The rest of the specs of Vivo Y22s include the following:
6.55″, 720×1612 pixels, HD+ Dot Notch Screen, with 60Hz Refresh Rate
Colours: Dark Blue. Yellow Green.
Dust and splash resistance
8 MP selfie front camera
50 MP main + 2 MP macro lens camera, with Flash
Qualcomm Snapdragon 680 Octa-Core processor
6GB RAM
Extended/virtual RAM: up to 6GB RAM.
128GB built-in storage memory
5000mAh battery
18W fast charging
USB Type-C
Dedicated microSDXC slot.
Accelerometer, Compass, Proximity Sensor, Side-mounted Fingerprint scanner in the Power button
Vivo Y22s hands-on review: Price
You can find Vivo Y22s to buy in major cities in Nigeria at phone retailers like Slot Systems, Pointed, and others. The price swings between ₦148,000 and ₦150,000, depending on your location and the retailer.
Dont sleep on this
You can buy your dream smartphone on an instalment plan. Call or message Courage on 0817 160 1491, and mention Mobility Nigeria.