We are Mobility Nigeria, the pioneer and leading Nigerian tech blog for all things mobile. Started in 2008, we quickly became the go-to place for news and useful information about mobile phone technology in Nigeria.
Mobility Nigeria tech blog provides information about mobile data plans and bundles, as well as mobile Internet tariffs In Nigeria. Read this website to keep up to date and informed when a Nigerian network operator introduces new services and data bundles. We bring you news and exciting stories of the latest developments in access to broadband Internet via mobile networks, smartphones, tablets, and feature phones in Africa's largest mobile phone market.
Why People Read Us
World Class Content
"The quality of the writing and content on the site is world class and the site has an international following." – Dennis Bournique, WapReview.com
The only African mobile tech destination
"Mobility is the only African mobile tech blog I visit daily. My other daily mobile destinations are PhoneArena and GSMArena." – Brymay Osah
"You guys publish the best phone reviews of any Nigerian website, and even better than some foreign ones. You truly deserve multiple pats on your back." – Ifeanyi Uzoma
"Your reviews are wonderful, straight to the point and very, very truthful." – Kayode Sokunbi
Tech Lite!
"If you want me to read tech stuff which can be 'heavy' most times, make it look 'light'. Mobility Nigeria succeeds at this!" – Kathleen Ndongmo
Meet Mister Mobility, Our Founder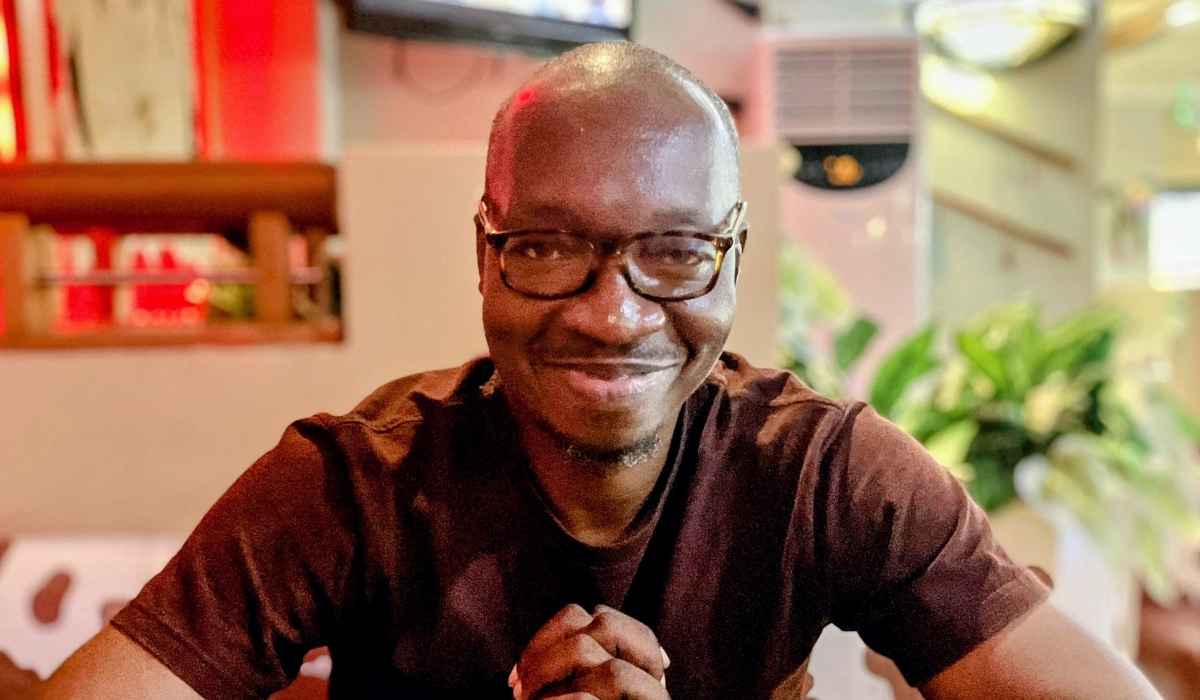 Yomi Adegboye, AKA Mister Mobility, began to review tech products in 2004 and has personally owned over 200 mobile gadgets (not counting non-mobile ones) since then. He was the first tech reviewer in Nigeria to be partnered with by a mobile brand, when Nokia reached out to him in November 2010 with their latest flagship device. The list of tech brands he has since partnered with include: Nokia, BlackBerry, Pliris Mobile, Samsung, Orbra, TECNO, Infinix, itel, OPPO, Ntel, MTN, 9mobile (formerly Etisalat), Smile, Leagoo, AGM, Unihertz, and Edifier, among others.
In 2011, he was listed as one of the most influential persons in technology in Nigeria by TechLoy.
He is a four-time YTech100 award winner (2014, 2015, 2016, and 2019): honoured by YNaija/Ndani TV as one of the 100 most innovative People in Nigeria's Digital Tech/Media Eco-system each of those years.
In 2014, Mister Mo became the first tech blogger and gadget reviewer in Nigeria to become a brand influencer, when he was selected by Nescafé Africa as a #GetStartedAfrica influencer. That was the same year that MobilityArena, a sister website with a global focus, was carved out of Mobility Nigeria.
He has featured at Mobile West Africa conference for five (5) consecutive years, as well as served as a judge at the West African Mobile Awards (WAMAS) 2016
Mister Mobility has run a radio show, Your Smartphone And You, as well as featured extensively in various print, web and broadcast (TV and radio) media in Nigeria and beyond. He has also spoken/featured at high profile mobile technology and entrepreneurship events, including MobiFEST, West Africa Telecom Summit, and Enactus Nigeria innovation Summit.
Yomi Adegboye is regarded by historians as "the grandfather of blogging in Nigeria". Due to his pioneering work as Nigeria's most first and most visible tech blogger, the Nigerian tech blogging scene sprang up, as more tech blogs sprang up and followed in his steps. Some other leading tech blogs in Nigeria today were founded by individuals who once wrote/worked for Mobility Nigeria Tech Blog under his tutelage.
Visit his YouTube Channel @mistermobility.
Mobility Nigeria In the Press
Reach Us
For your advertising and website needs, contact us.