Yesterday, a follower of this blog buzzed me up to ask, "Which Samsung can I get for 80k in Nigeria?" After providing him with an answer, I thought to myself, why not share this with everyone else? Let's have a look at my list of Samsung phones under 80000 naira in Nigeria today.
There are not a lot of options available to you if you want a Samsung phone below 80000 naira. In all, we found four (4) options for you, and they are all on the Galaxy A-series. You will need at least, 66000 naira to pick the cheapest one up. Not bad; right?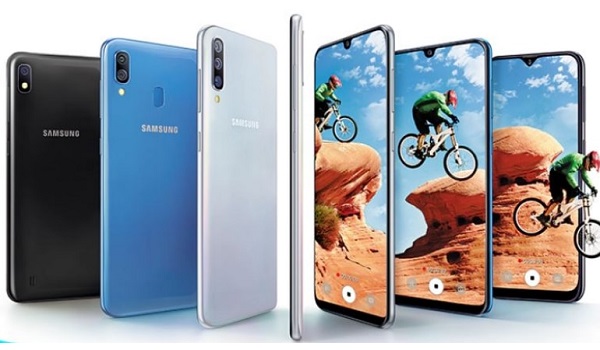 Best Samsung Phones Below 80000 Naira
Here are the Samsung phones that you can buy for less than ₦80,000. Note the figures in brackets represent RAM and internal storage, respectively. Example: (3/32 GB) means the specific model has 3 GB RAM and 32 GB internal storage. This is specified that way because each model listed below has multiple memory configurations, and the prices differ based on that.
Mobility Business covers free tech support software, voip phone service comparison and reviews, samsung voip phones, renewable energy technology, Samsung conference call, virtual call center technology, wireless technology in business, web based tech support, mobile phone answering service, cloud security technologies, apple business software, business phone system reviews, virtual phone system reviews, and more. Coming soon.
Samsung Galaxy A03s (3/32 GB) is the first model on our list. It costs 66000 naira right now (and the price might still change, thanks to our unstable currency). It has a 6.5-inch LCD, 5MP selfie camera, 13MP triple camera, side-mounted fingerprint reader, Helio PET processor, 5000mah battery, and 15W fast charging,
Next is Samsung Galaxy A02s 4/64 GB. It will set you back by at least, 68000 naira. It is powered by a Snapdragon 450 processor, has a 6.5-inch display, 5MP selfie camera, 13MP triple camera, 5000mAh battery, and 15W fast charging.
Next on this list of the best Samsung phones under 8000 naira is the Galaxy A03 (4/64 GB) = 73,000 Naira. We would like to say we find it difficult to understand why a phone this expensive does not have a fingerprint reader, but then iPhones cost much more and don't have that either. Crazy, and we don't understand any of it still. You get a 6.5-inch LCD, 48MP dual camera, 5MP selfie camera, and, 5000mAh battery.
Samsung A03s (4/64 GB). For ₦75,000, you get a 6.5-inch LCD, 5MP selfie camera, 13MP main camera, side-mounted fingerprint reader, 5000mah battery, and 15W fast charging. The processor is MediaTek Helio P35.
The Best Samsung Phones Under 80000 naira: Honorary Mention
While this article is about Samsung phones below 80000 naira, it doesn't hurt to include models that cost slightly more than that. In our experience, sometimes, people are willing to pay a little more above their budget, so they can get a better smartphone.
Our only candidate here is Samsung A12 (4GB + 64GB). It costs ₦83,000. Why would you want to consider the A12 over the A03s? It has a better cameras. That's it. If you are willing to spend ₦3,000 extra for that, have a closer look at it. And it was the best selling Samsung phone of 2021. It has to be good.
Which is the best Samsung phone under 80000 naira?
The best Samsung phone below 80k is Samsung Galaxy A03s (4/64 GB).
In closing, if you are looking for something even more affordable, have a look at our list of Samsung phones under 55000 naira.