This is not the typical Samsung S23 review. I am not going to put you through everything you have already heard about this device from other reviewers. Rather, my review delves into the things that nobody else is probably saying about using the Samsung Galaxy S23.
You already know that Samsung's flagship devices have great cameras and great performance. Also, you already know that this is a darn beautiful phone. You don't need to hear those again. There are useful features that don't get mentioned in most reviews, and I am sharing my experiences with those in this article. Let's go.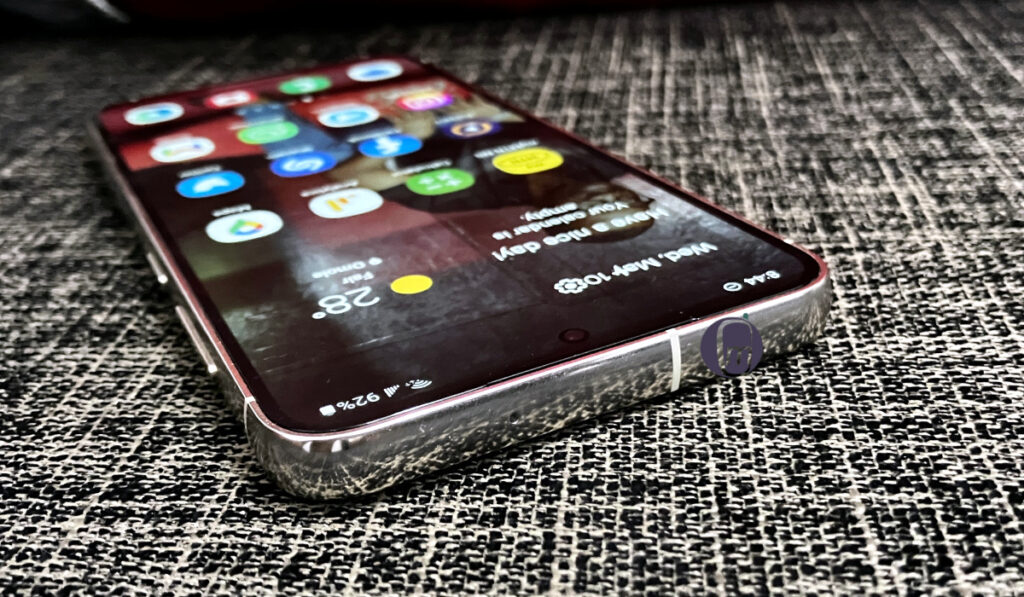 Table of Contents
Samsing S23 review: Using eSIM
I switched my primary mobile number to eSIM earlier in the year and used it in the iPhone SE 2022 (or iPhone SE 3rd Generation, depending on what name you prefer). I was eager to see how easy it would be to transfer myTN e SIM to Samsung S23. It turned out to be pretty easy. All I had to do was delete the eSIM profile from the iPhone, then scan the eSIM QR code that MTN have to me back then. Voila, in a few moments, my line was on the S23 and working fine.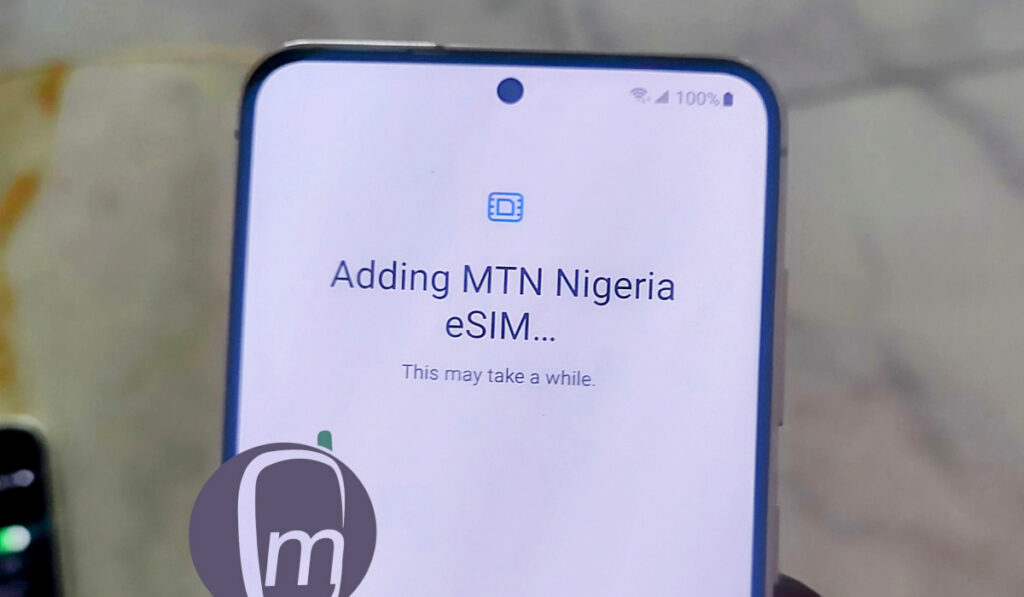 Samsung S23 review: Using 5G
5G seems to have started out being a pain in the neck for many sibscribers around the world, including Nigeria. For whatever reason, the experience of many users has been that even when within compatible 5G network coverage, their 5G smartphones are unable to connect to the. Etwork without a software update from their phone brand.
This was my experience with the iPhone SE 2022. Until Apple released iOS 16.2, I could not use 5G with it. The same was true for many Samsung users who had to wait for a software update to enable their devices latch on to a 5G network. My friend, Habeeb, and I were discussing this some days ago. He is experiencing the same thing with his Pixel smartphone. My take is that nobody who buys a high-end 5G smartphone should have to wait for a software update before they can use 5G. It should not be happening.
Thankfully, it isn't happening across board. When I received the Nokia G60 5G months ago, it just worked with MTN 5G without any issues. The same thing happened when I reviewed the AGM G2 Guardian: the big guy connected to MTN 5G immediately I put a SIM card in it. Is this 5G issue a problem from the big brands only?
Anyway, this is a Samsung S23 review, so let's get back on track. After initial issues, I did get it to connect to 5G. But that wasn't where the problem ended. I began to notice that it didn't hold on to the 5G network as well as some other phones did. For example, there are many locations where the G2 Guardian and the iPhone SE 2022 would be on 5G but the Galaxy S23 would be romancing 4G only. And I am talking about the same MTN 5G network. It has happened so often. My conclusion is that Samsung S23 performs poorly when it comes to holding on to a 5G network.
That aside, we got good 5G speeds during our review of the phone. Recorded speeds ranged from 220Mbps to 733Mbps. Of course, registered speeds are the result of a combination of the network and the phone, so these speeds fluctuate depending on location and network coverage.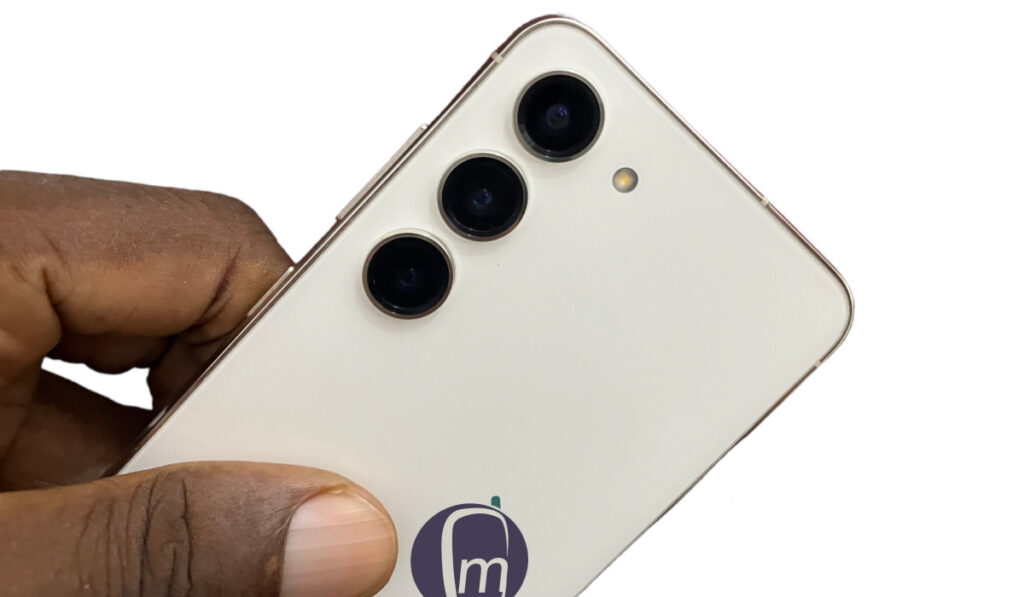 Samsung S23 review: aptX Adaptive support for Bluetooth Earbuds
Like Apple, Samsung has ditched the 3.5mm audio jack. The alternative is for you to use USB-C earbuds or Bluetooth earbuds. aptX Adaptive is an advanced codec that enables high quality, low-latency audio over a Bluetooth connection. The bad news is that the S23 does not support it. Neither do the S23+ and S23 Ultra. Samsung is turning up its nose at it. Nobody knows why exactly. The funny thing is that competing phones that cost much less than premium flagships support aptX Adaptive. Some have. Even supporting it for years. But not Samsung.
Of course, you can use whatever Bluetooth earbuds or headphone available with the S23; you would just be missing out on low latency, higher quality audio.
Samsung S23 review: Charging
The Galaxy S23 supports 25W fast charging, which is not fast by today's standards anymore. Even at that, Samsung does not include a charging brick in the retail box, so you have to find or buy a compatible charger. You can buy a compatible Samsung charger. Also, any charger that supports Power Delivery 3.0 will do. Lastly, the S23 supports wireless charging. I tested this as well and it worked just fine. Do note that wireless charging is slower than wired charging.
Samsung Galaxy S23 review: Heart rate monitor
Are you one of those hoping that Samsung would include a heart rate monitor in the S23 this year? I am afraid I have bad news for you: they didn't. The Galaxy S23 lacks a heart rate monitor. It doesn't need to, either. Just get a smartwatch or fitness tracker that has a heart rate monitor and you are good.
Samsung S23 review: Final word
In rounding up this review, despite a few short months here and there, O must say that the S23 is a pleasant smartphone to use. It does not stutter, it takes great photos, and battery life is good. And I love its compact form. Much of the world has gone crazy about big phones, but I am not among them. I like my smartphone compact, and Samsung Galaxy S23 fits into that.
Samsung Galaxy S23 is available in two memory configurations – 128GB storage and 256GB storage. They are available for ₦610,000 and ₦655,000 respectively.
Dont sleep on this
You can buy your dream smartphone on an instalment plan. Call or message Courage on 0817 160 1491, and mention Mobility Nigeria.