Last Updated on July 22, 2022 by Editor
This article explores VoLTE in Nigeria, explaining what it is, which networks support it, and what available phones are compatible with the technology. Note that VoLTE (Voice over LTE) is also referred to as HD Voice or 4G Calling. It is an Internet-based technology that will eventually replace the traditional voice service that have been in use till now.
VoLTE was first introduced in Nigeria in 2016. This technology is an enhancement, or addition, to 4G LTE and enables subscribers to make high quality telephone calls over the 4G LTE network. If this service runs on 4G LTE, does it mean that all 4G phones support VoLTE? Not at all. To be able to make VOLTE calls, your 4G smartphone must specifically have support for the technology.
Who launched VoLTE in Nigeria first? There is a contest between Ntel and Smile Communications, as both launched their VoLTE services in February 2016. That was the same month that Smile Communications launched its VoLTE service. ntel lays claim to making the first HD Voice call on January 18, 2016. It does not seem that it has been disputed by Smile Communications. What of the big four network operators – MTN, Glo, Airtel, and 9mobile?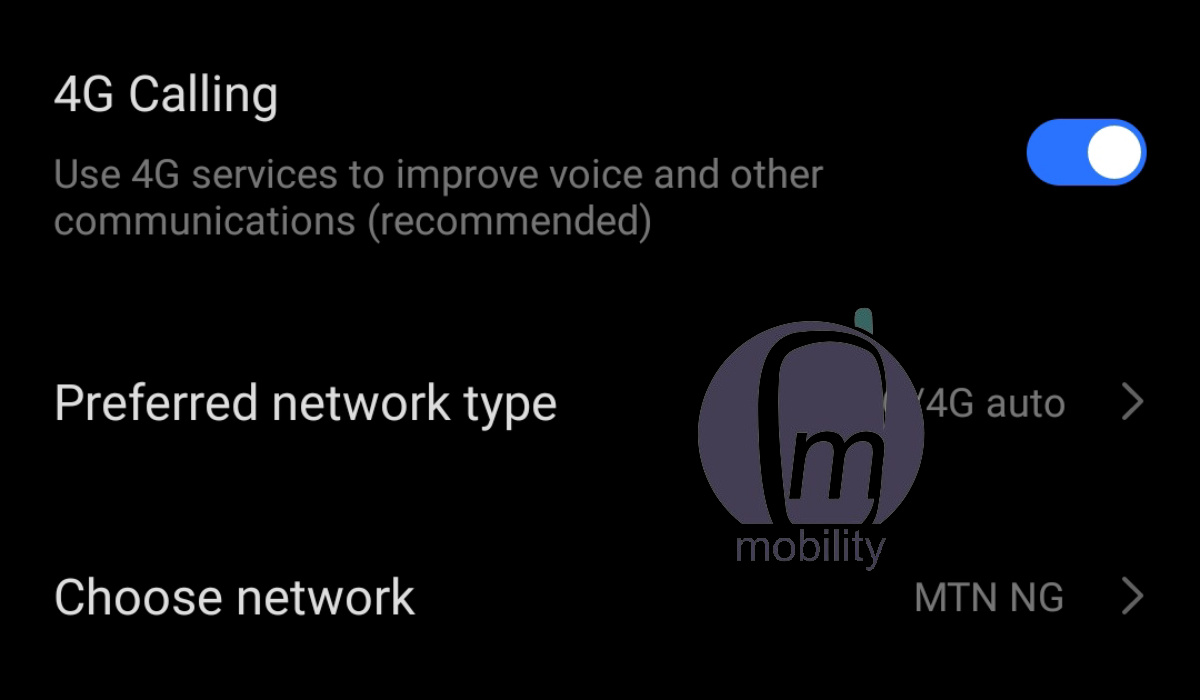 If any one of the Big 4 operators has the capacity to provide VoLTE service, it is MTN. Does MTN Nigeria support VoLTE? Yes. In April 2022, six years after the technology was first launched in the country, MTN Nigeria launched its Voice over Long-Term Evolution (VoLTE) call service. The Y'ello company's PR machinery claims that it is the first ever to be introduced in Nigeria, but that is not true. As already stated, both Ntel and Smile have had Voice over LTE services for years.
Airtel, Glo, and 9mobile do not yet support Voice over LTE technology, so you will have to wait if you are loyal to any of them. For now, if you want to enjoy VoLTE in Nigeria, you have to dance with ntel, Smile, or MTN.
What VoLTE smartphones are available in Nigeria?
As a matter of fact, Smile had launched and had their VoLTE smartphone on sale since middle of 2020. It is a dual-SIM budget phone. You can purchase it from Smile outlets around the country. When MTN announced its Voice over LTE service, it stated that only a handful of smartphones is supported at the time. These include: Phantom X, Infinix Zero X, and Infinix Zero X Pro. Definitely, we will see more VoLTE phones supported by MTN over time. See the updated list of supported devices in our review of VoLTE on the MTN network.
Apart from the above-listed devices, there are other VoLTE phones already on sale in the country. They Include Samsung Galaxy S6 and newer, and iPhone 6 and newer. To be sure whether you can use them on your 4G network, find out from operators that support Voice over LTE already.
Related: How to activate or enable VoLTE on your smartphone.