Information on VoLTE in Nigeria, which networks support it, and what available phones are compatible.
Continue reading
Smile VoLTE smartphone, 2020 Android 9 Pie phone, 5.45" HD touchscreen, 5MP front camera, 8MP back camera, 1.3 GHz Dual-core, 2GB RAM, 16GB ROM, 2950mAh battery
Continue reading
Quick tips on how to use your Smile 4G login details to view and manage your data and voice usage conveniently via the MySmile mobile app.
Continue reading
Smile is finally offering data plans that are competitive in the Nigerian Internet market. The new Smile 300 for 1GB Flexi data plan is great value for money. Here's how to get it.
Continue reading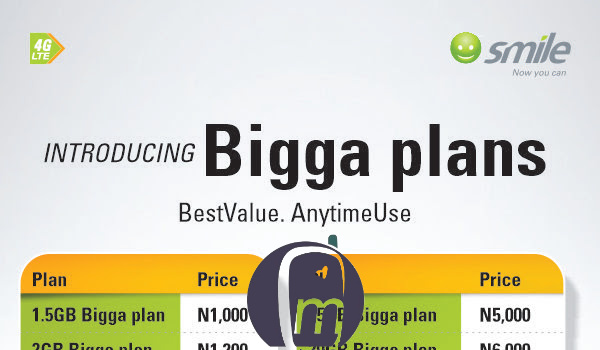 In June 2020, 4G wireless Internet provider, Smile have introduced new data plans that offer better value. Here are details of the new Smile BIGGA plans.
Continue reading
Smile Communications Nigeria Ltd has announced an adjustment to its UnlimitedPremium data plan, removing the 80GB data cap and 8Mbps
Continue reading