What is mobile money? Mobile Money is a financial solution that enables users to send and receive money, as well as pay for goods and services with their mobile phones, without a bank account. Mobile money operators in Nigeria provide the unbanked with financial services, an objective that is at the core of the cashless Nigeria policy of the Central Bank of Nigeria (CBN).
Using mobile money does not require a bank account or internet access. All that is required is a basic mobile phone and phone number, and once signed up, users can carry out financial transactions by dialling USSD codes. This particularly makes mobile money suitable for people in rural communities and remote areas. It also makes it suitable for less literate individuals. Some mobile money operators in Nigeria have included Internet-based apps and services as part of their channels.
While mobile money operators in Nigeria were initially bank-led, the CBN has opened up the scheme to accommodate non-bank led players, further opening up the sector to more vibrant players. Uptake of mobile money was low for years, as a result of the initial strictly bank-led regime after the launch of mobile money service in Nigeria in 2009.
Experts argued that non-bank operators like telcos had a better reach than banks did, and that a bank-led mobile money model didn't make sense since mobile money's core goal is to reach those that traditional banks could not reach. With both bank-led and non-bank mobile money models now embraced, telecom operators in Nigeria are now acquiring mobile money licences and it is expected that uptake will improve.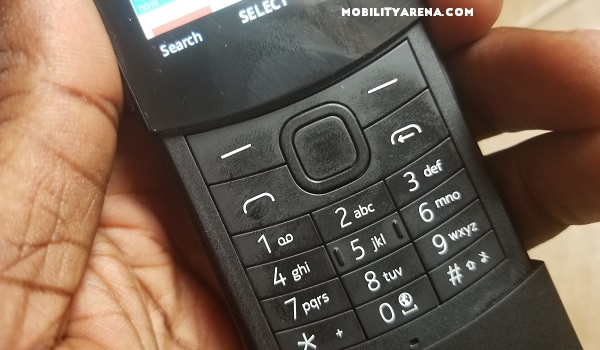 Mobile money agents are critical to the operations of any mobile money scheme, as they are the last mile to users. Agents are responsible for the registration of new customers, carrying out transactions on behalf of customers, and providing mobile money users with transaction-related issues.
They also provide cash withdrawal and deposit services to users and so generate their revenue from fees and commissions charged to the consumer for each transaction. These fees are usually a percentage of the transaction amount.
How do mobile money agents operate?
To register as a mobile money agent, operators usually require that the applicant have an existing business with a physical location – a store, kiosk, an outdoor stand, and the like. This arrangement is called a non-dedicated agency model. The benefits include the fact that there is an existing flow of human traffic to the location that the mobile money agent can leverage to grow, as well as better prospects of liquidity to provide cash withdrawals to mobile money users.
Do mobile money agents use POS?
Strictly speaking, mobile money is a solution to reach the unbanked, meaning people without access to traditional banking and ATM cards. As such, mobile money agents carry out cash withdrawal for customers without an ATM card or POS machine. Some mobile money agents also provide other financial services that may involve the use of POS terminals.
How many mobile money operators are in Nigeria?
The Central Bank of Nigeria says that there are currently 21 operators with mobile money licences in Nigeria.
List of Licenced Mobile Money Operators in Nigeria
Listed below are some of the most visible mobile money operators in Nigeria.
Paga Mobile by Pagatech
Momo by MTN
Firstmonie by First Bank
Kudi Mobile by Kudo MFB
Moni Agent by UBA
Sure Padi by Polaris
Opay by Opera
Moniepoint by TeamApt
PocketMoni
PalmPay by Transnet
QikQik
EazyMoney by Zenith Bank
U-Mo by UBA
VCASH by VTNetworks
KEGOW by Chams Mobile Limited
Pocket by PiggyVest
Airtel Money by Airtel Nigeria
KongaPay by Konga
NowNow
Fortis Mobile Money by Fortis Microfinance Bank
MKudi
The mobile money landscape in Nigeria keeps evolving and growing.
Dont sleep on this
You can buy your dream smartphone on an instalment plan. Call or message Courage on 0817 160 1491, and mention Mobility Nigeria.