Last Updated on January 8, 2023 by Editor
Manufacturer: Kia Corporation, Korea
Production: 1999–present
Class: Small Sedan/Saloon car
Body Style: 3/5-door hatchback, 4-door sedan/saloon, 5-door hatchback/station wagon
Layout: Front-engine, front-wheel-drive
Kia Rio is a small/compact sedan/saloon automobile. A saloon car is one with four doors and a boot/trunk. A compact saloon is, by definition, a small-sized saloon car. It is bigger than a city car, costs just a little more, and has fuel efficiency similar to a city car.
The first generation of Rio was unveiled in 1999, and it has gone through a number of generations now. Every generation has come with both 5-speed manual transmission and 4-speed automatic transmission variants. 6-speed manual and automatic options have been occasionally available for some other markets outside of Nigeria. Engine capacity has swing from 1.2L to 1.6L, with diesel and petrol options.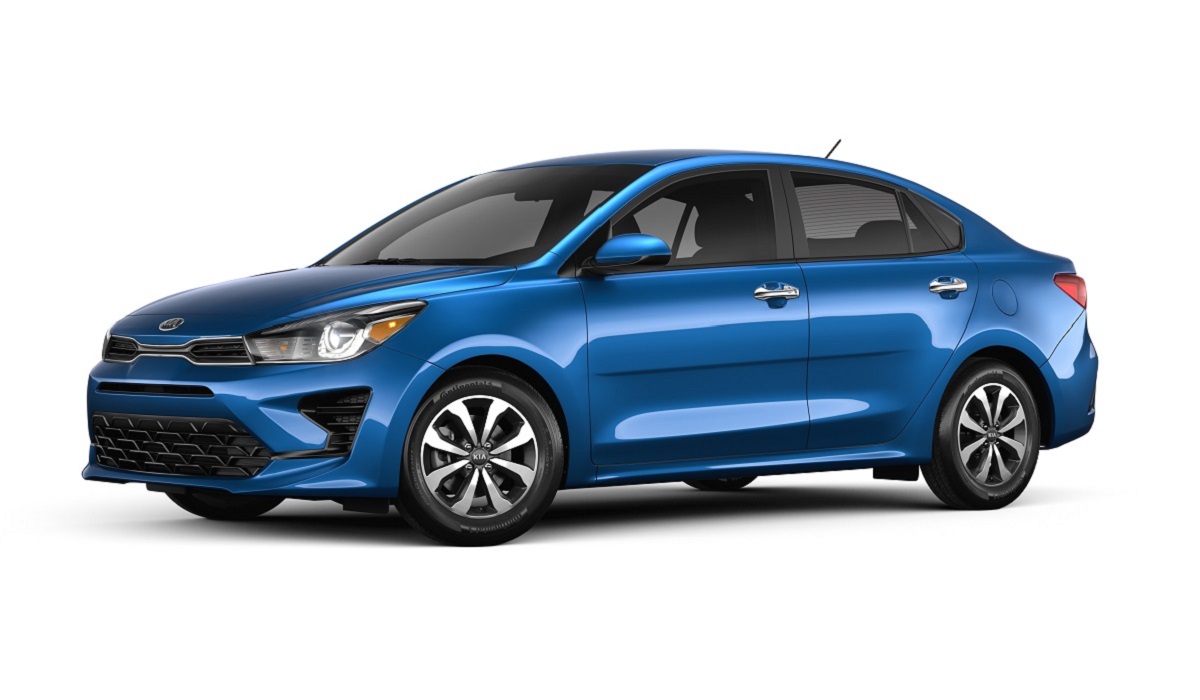 In 2015, Kia began to assemble the Rio in Nigeria, and sold it for N1.98million (manual transmission) and N2.97million (automatic transmission).
Standard safety features that the Rio has featured include airbags, side-impact door beams, a four-wheel Anti-lock Brake System (ABS) and Hill-start Assist Control (HAC). The 2018 Kia Rio model added Autonomous Emergency Braking (AEB), a system that detects obstacles and automatically applies the brakes to avoid accidents, as an optional feature.
Kia Rio Models Released Till Date
1999
2003
2005
2008
2009
2010
2011
2012
2016
2018
Is Rio fuel efficient?
Yes; it is a fuel efficient car. The fuel consumption of the 2022 Kia Rio 1.4L is 5.6 litres per 100 kilometers.
How many litres is Kia Rio's full tank?
How big is a Kia Rio's petrol tank? The fuel tank is 45 litres in size/capacity.
Is Kia Rio bigger than Toyota Corolla?
The 2022 Toyota Corolla is slightly bigger (longer) than the Rio.
Is Kia Rio a reliable car?
Automobile experts from around the world affirm that the Rio is a reliable car. It isn't a fast car, though. The performance is just adequate for city driving, and considered underwhelming for expressway driving.
What is the price of Kia Rio in 2022?
As at November 2022, a brand-new Rio 1.4L EX AT sold for as high as ₦16.83 million (this is the official price from Kia Motors). Depending on the model and the age, a Nigeria-used Rio can be found for as high as ₦8.5m.
Is Kia Rio a good buy?
If you are looking for an affordable saloon/sedan car with good fuel economy, good handling, and decent safety features, the Rio is a solid choice. It is one of the most affordable saloon cars in Nigeria.
Kia Rio will likely be discontinued after 2022
There are news reports that Kia will likely discontinue the Rio after the 2022 model year.