Manufacturer: Kia Corporation, Korea.
Production: 1993–present.
Class: Compact SUV, Compact crossover SUV.
Body Style: 5-door SUV, 3-door convertible.
Layout: Front-engine, rear-wheel drive, Front-engine, four-wheel drive, Front-engine, all-wheel drive.
The Kia Sportage is a compact SUV produced by the South Korean automaker Kia Motors since 1993. It was designed to appeal to a wide range of customers, offering a comfortable and spacious interior, as well as a range of efficient engines and advanced safety features.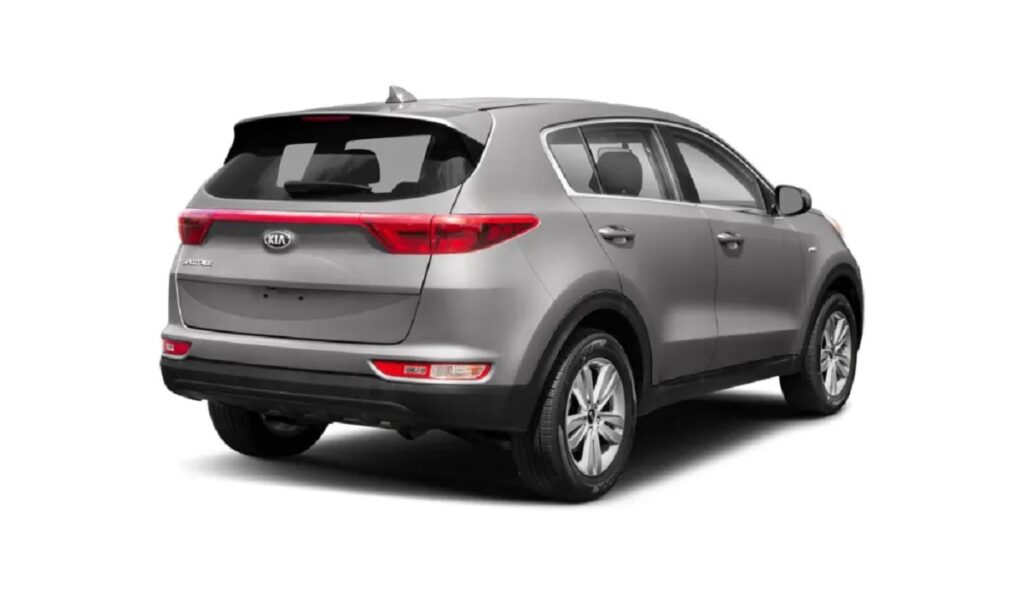 The current generation Sportage has been on sale since 2015, and offers a choice of four-cylinder engines, front-wheel drive or all-wheel drive, and a variety of trim levels. Dana Motors, sole representative of Kia Motors in Nigeria, unveiled the award winning all new Kia Sportage compact sport utility vehicle in 2017. Then, the new Sportage, which is the fourth generation, boast remarkable improvement over the previous models, with array of modern features and the two variants of the Sportage, EX and LX sold for N14.4 and 13.5 million respectively,
Though its introduction into the Nigerian market was delayed, the compact SUV received positive reviews from critics and is known for its practicality, fuel efficiency and value.
List Of Kia Sportage Models Released Till Date
First Generation
1993 – 1997 1st Gen (NB)
1998 – 2002 1st Gen (NB) Facelift
Second Generation
2005 – 2008 2nd Gen (JE/KM)
2009 – 2010 2nd Gen (JE/KM) Facelift
Third Generation
2011 – 2013 3rd Gen (SL)
2014 – 2016 3rd Gen (SL) Facelift
Fourth Generation
2017 – 2019 4th Gen (QL)
2020 – 2022 4th Gen (QL) Facelift
Fifth Generation
Is Kia Sportage fuel efficient?
The fuel efficiency of the Kia Sportage can vary depending on the specific model and engine configuration. In general, the fuel efficiency of the Kia Sportage is considered to be fairly decent.
According to Kia, the 2022 Kia Sportage S 2.0-litre petrol automatic uses 8.1L/100km. But generally, Fuel efficiency for KIA Sportage cars driven by 2.0 petrol engines ranges between 7.6 l/100 km (30.95 mpg) and 12.5 l/100 km (18.82 mpg).
How many litres is a Kia Sportage's full tank?
The fuel tank is 54 litres in size/capacity.
Is the Kia Sportage bigger than the Toyota RAV4?
The Kia Sportage is 184 inches long, 73 inches wide, and 65 inches tall. The Toyota RAV4 is 181 inches long, 73 inches wide, and 67 inches tall. The Sportage is slightly longer than the RAV4 but the RAV4 is taller.
Is Kia Sportage a reliable car?
The Kia Sportage impresses with excellent cargo space, a high-tech and well-crafted interior and a balanced ride and handling. The Sportage has responsive handling and a firm-yet-absorbent ride. Most controls are easy to use, the front seats are comfortable and the rear seat offers generous head and legroom. Based on numerous reviews from automobile experts and several user ratings from around the world, we can affirm that the Sportage is a reliable car.
What is the price of Kia Sportage in 2023?
The price of a Kia Sportage largely depends on the model of the car, the brand, the version and the vendor of your choice, among other factors. Kia Motors has the brand new Sportage Turbo 1.6l GLS AT listed for ₦32 million.
Is Kia Sportage a good buy?
The Sportage stands out with its comfortable ride quality, spacious seating and massive rear cargo area. It also comes with some appealing technology features and advanced driver aids.
The Sportage comes standard with a 12.2-inch instrument display, remote keyless entry, and an immobilizer. It also includes Drive Mode Select, Lane Following Assist, and Rear Parking Sensors.
The small SUV features an 8.0-inch touchscreen display with Apple CarPlay and Android Auto. It comes with Driver Attention Warning with Leading Vehicle Departure Alert, Rear Occupant Alert, and High Beam Assist.
The small hybrid SUV comes standard with a 12.3-inch touchscreen infotainment system, a wireless phone charger, and SynTex seating trim with heated front seats. It also includes a leather-wrapped heated steering wheel, heated side view mirrors, and active all-wheel drive with center locking differential.
Dont sleep on this
You can buy your dream smartphone on an instalment plan. Call or message Courage on 0817 160 1491, and mention Mobility Nigeria.