Manufacturer: Kia Corporation, Korea
Production: 2003–present
Class: City car
Body Style: 3/5-door hatchback
Layout: Front-engine, front-wheel-drive
Kia Picanto is a city car – that is a compact, efficient automobile that is smaller than any other class of car. It is normally the tiniest car in a manufacturers' range. As such, as the name indicates, city cars are more suited for driving inside the city, than for expressway driving.
The first generation of Picanto was unveiled in 2003 at the Frankfurt Motor Show, and it arrived in Nigeria the following year. The Picanto arrived in two variants – one with a 1.0L inline-3 mill engine with 5-speed manual transmission, and the other with a 1.2L 4-cylinder engine with additional option of 4-speed automatic transmission. When Kia Picanto first launched in Nigeria in 2004 by Dana Motors, only the 1.0L engine variant was introduced. The car sold for around ₦1.2m then.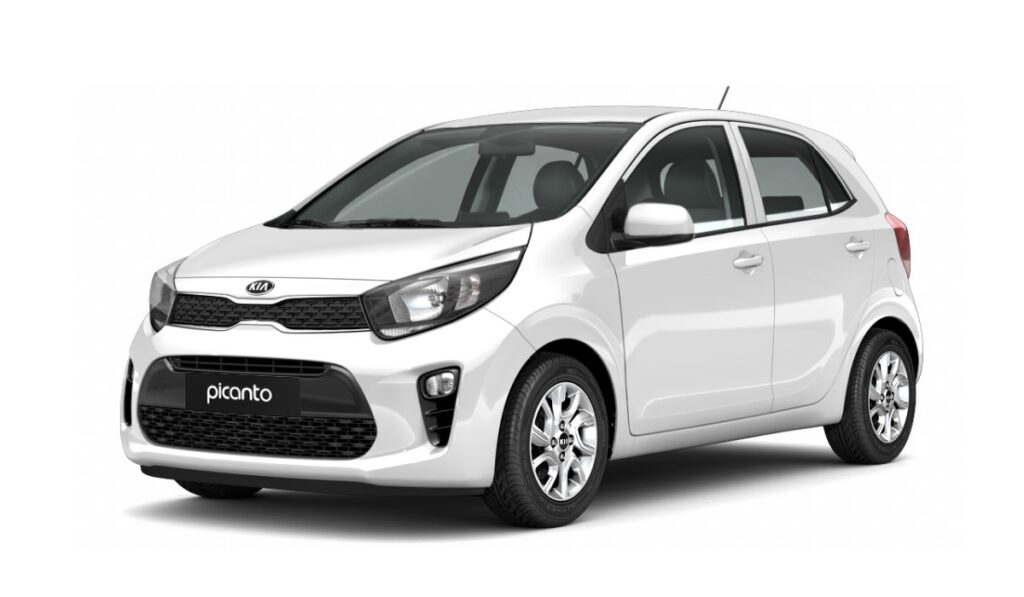 While the Picanto is an economy car, it does not lack for safety systems, as the 2017 model included: straight Line Stability (SLS), Autonomous Emergency Braking (AEB), Forward Collision Warning System (FCWS), and Torque Vectoring Brake Based (TVBB) system.
Note that the African version of the Picanto has driver airbag and no ABS. This is what obtains with the models sold in Nigeria.
Kia Picanto Models Released Till Date
2003
2009
2010
2011
2014
2015
2017
2018
2019 (GT and EX trims were introduced)
2020
Is Picanto fuel efficient?
Yes; it is a fuel efficient car. The fuel consumption of the original Kia Picanto 1.2L was 5.2 litres per 100 kilometers. Subsequent models have stayed within that range, with the 2019 GT and EX models consuming 5.8 litres per 100 kilometres.
How many litres is Kia Picanto's full tank?
How big is a Kia Picanto's petrol tank? The fuel tank is 35 litres in size/capacity.
Is Kia Picanto bigger than Yaris?
The Picanto is slightly smaller than the Toyota Yaris.
Is Kia Picanto a reliable car?
Automobile experts from around the world affirm that the Picanto is a reliable car, even impressing testers who have put it against cars from top motor brands.
What is the price of Kia Picanto in 2022?
As at November 2022, a brand-new Picanto 1.0L sold for as high as ₦14.76 million (this is the official price from Kia Motors). Depending on the model and the age, a Nigeria-used Picanto can be found for as high as ₦6.5m.
Is Kia Picanto a good buy?
If you are looking for an affordable car with good fuel economy, good handling, and decent safety features, the Picanto is a solid choice. It is one of the most affordable cars in Nigeria.
Dont sleep on this
You can buy your dream smartphone on an instalment plan. Call or message Courage on 0817 160 1491, and mention Mobility Nigeria.