Last Updated on January 18, 2023 by Editor
Manufacturer: Kia Corporation, Korea.
Production: 2003–present
Class: Compact car
Body Style: 5-door hatchback, 4-door sedan/saloon.
Layout: Front-engine, front-wheel-drive
The Kia Cerato is a compact car and it was first introduced in 2003 and has since undergone several redesigns and upgrades. It is available as a sedan or hatchback and is known for its fuel efficiency, reliability, and value for money. The current generation of the Kia Cerato is available with a range of gasoline and diesel engines, as well as a hybrid powertrain. It also features advanced safety technology and infotainment systems.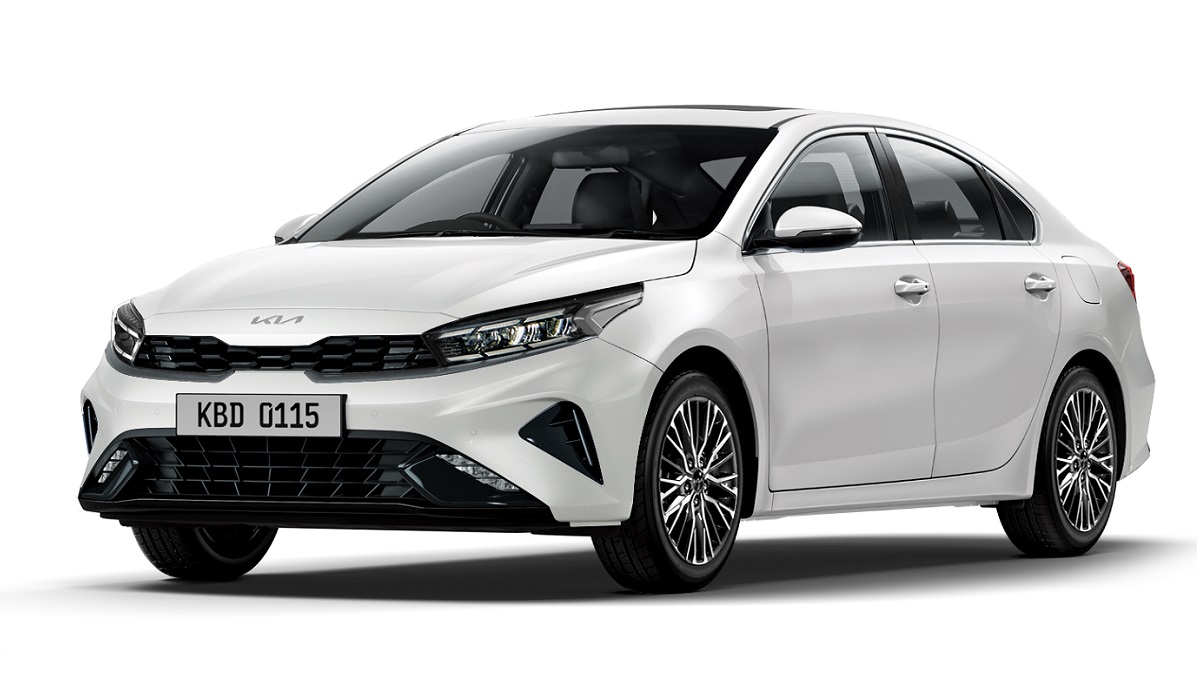 Dana Motors, representatives of Kia Motors in Nigeria, launched the Kia Cerato into the Nigerian market in its third generation. The new Cerato which Kia described as a gift of true innovation was unveiled at Kia's state of the art showroom and workshop in Abuja. The Cerato which was in its third generation had sold over 2.5 million units since its debut in 2004 before it's premiere in Nigeria.
Speaking at the unveiling, the Dana Motor Chief Commercial Office, explained that the Cerato had grown to become one of the most sought after cars in its segment. The Cerato was known as a ride with one of the trendiest designs in its class.
Coming with an extended wheelbase, the Cerato rocks a sleeker profile with futuristic and dynamic styling. It features a re-engineered body shell structure with improved quality, upgraded equipment and a host of additional convenience and safety features.
Kia Cerato Models Released Till Date
There have been four generations total of the Kia Cerato Models launched till date.
First Generation
2003 – 2007
2006 – 2009 (Facelift)
Second Generation
2008 – 2013
Third Generation
2013 – 2016
2016 – 2020 (Facelift)
Fourth Generation
2018 – 2021
2021 – Present (Facelift)
Is Kia Cerato fuel efficient?
The Kia Cerato is a very fuel efficient vehicle boasting of an impressive fuel consumption rate of 6.8L/100km.
How many litres is a Kia Cerato fuel tank?
The Cerato has a 50L fuel tank, meaning it should be able to travel approximately 658km per full tank.
Is the Kia Cerato better than the Toyota Corolla?
The Toyota Corolla slightly edges out the Cerato in categories like better fuel efficiency, bigger engine power, torque and available all-wheel drive.
Is Kia Cerato a reliable car?
Kia vehicles have been known to have fewer problems and longer-lasting components and in the case of the Kia Cerato, it's no different. Based on consumer reviews and car expert opinions, the Kia Cerato is considered a very reliable car
What is the price of Kia Cerato in 2023?
A rand new Kia Cerato 1.6l EX AT costs N23.4 million (official price as at October 2022 from Kia Motors Nigeria). You will be able to get used units for much less than this price, the actual prices depending on which year's model and the condition of the car.
Is Kia Cerato a good buy?
Kia packages the Cerato with a set of 16-inch steel wheels, as well as an 8.0-inch infotainment system with Apple CarPlay & Android Auto, DAB+ digital radio and a six-speaker audio system. It also comes with a reversing camera with front and rear-mounted parking sensors, automatic headlights, LED daytime running lamps, cruise control, air conditioning with rear air vents and remote central locking.
The Kia Cerato is also a remarkably simple car to drive, and offers a quality of driving that far surpasses its very reasonable price tag. Kia has been refining its recipe for years now, and with the latest Cerato, it's clear to see that Kia are experts when it comes to making an affordable car feel and drive like a more expensive competitor.
Inside, the Kia Cerato offers perhaps one of the most practical cabin designs of its class, which combines with a clean, modern cockpit in one of the segment's leading cockpit interiors.
All Cerato variants scored 90% for adult occupant protection, while child occupant protection was scored at 83%. As standard, entry-level Cerato models are fitted with autonomous emergency braking with forward collision warnings, lane-keep assistance and front, side and curtain airbags.
The Cerato's class-leading space and practicality, generous equipment on entry-level variant, exceptional ride quality – coupled with other impressive features – makes the Kia Cerato a very good buy.