This TECNO Spark 10 5G review has been a long time coming, because this been one of the most difficult to find smartphones of 2023. Announced and launched in March 2023 with a price tag that told us it would qualify as one of the cheapest 5G smartphones in the market, we welcomed the announcement with excitement and set out to get our hands on one. Alas, it was nowhere to be found. Month after month, it felt like the launch was a ghost launch. The Spark 10 5G was effectively a ghost.
Several TECNO phones that were launched after it were immediately in the market, but not the Spark 10 5G. It was not until about a month ago that we began to see it listed for sale on retailer websites. Since March, all the way to October. Seven months AWOL. Anyway, the phone is now available and our TECNO Spark 10 5G review is ready for you to enjoy.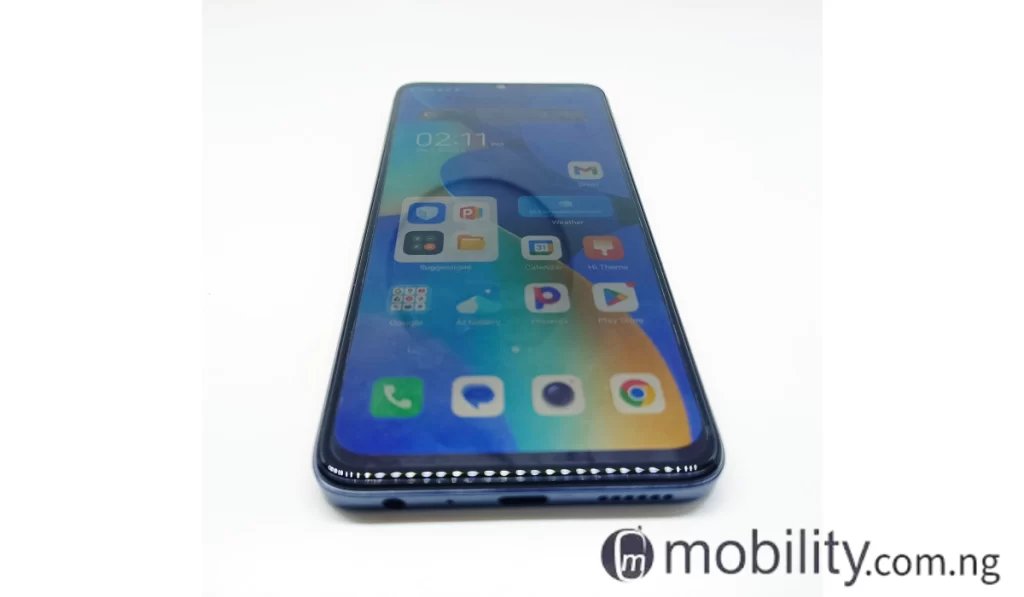 HiOS v12.6 based on Android 13
6.6″, 720×1612 pixels, IPS LCD, 90 Hz refresh rate
8MP selfie camera with dual-LED flash
50MP main camera + QVGA depth sensor. Dual-LED flash.
MediaTek Dimensity 6020 processor (7 nm)
8GB RAM
Up to 8GB Extended RAM
256GB storage
MicroSDXC card slot
5000mAh Li-Poymer battery
18W fast charge
Fingerprint (side-mounted)
Table of Contents
Unboxing: What is in the box?
Inside the retail box are the following:
the phone
transparent rubber case
18W charging brick
USB-C cable
3.5mm audio earphones
Warranty card
SIM ejector tool
Design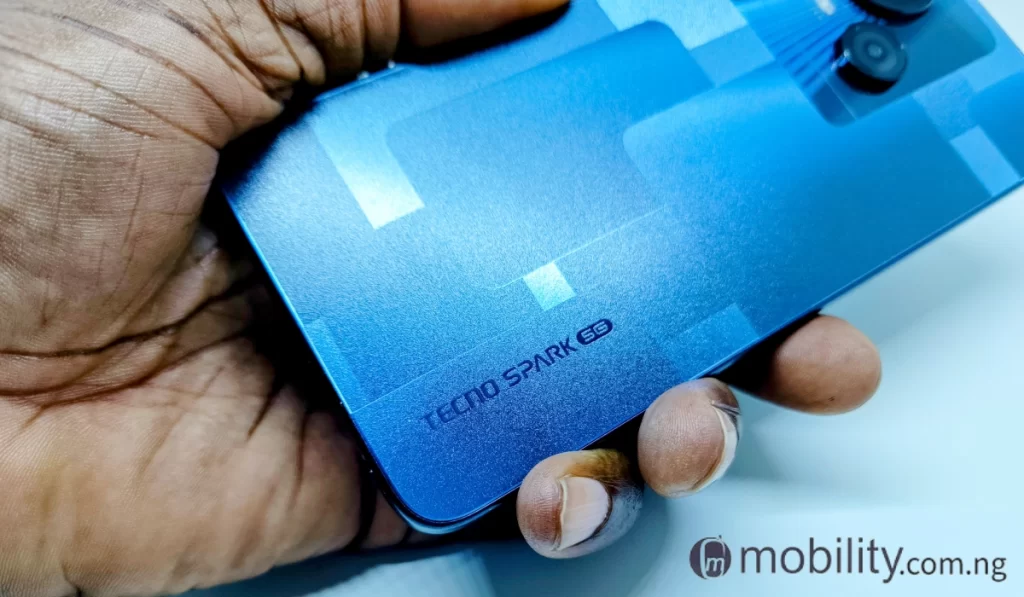 TECNO calls the design pattern on the back of the Spark 10 5G "Cubic design". It is officially described as "an artistic patchwork of glossy and matte patterns". That description captures it well. Unfortunately, none of the phone's official images do the design any justice. It looks so much better in real life.
But beyond the appearance, the mix of glossy and matte patterns is also good for grip. If the back had been all gloss, the phone would be slippery in the hand, but the Cubic design provides a mixed texture that feels good and also helps with grip. This is a phone that begs to be held and to be touched.
Display
TECNO Spark 10 5G is fitted with a 720p display, which is a bummer. This is such a beautiful and functional phone that it would have been perfect with a 1080p display. If you are not to techie, these numbers I quoted with respect to the display refer to the resolution – that is how much details the screen can render. The higher the resolution, the better. So a 1080p display is better than a 720p display, all other things being equal.
Th display of the TECNO Spark 10 5G is not poor. It is good, actually, so you could say I am merely pixel-peeping. Still, it could have been better with a higher resolution. Part of what makes it good is the 90Hz refresh rate that it maxes out at. You can set it to run at 60Hz, 90Hz, or in auto mode, so it automatically switches between the two as it sees fit. The default setting is auto mode, and I left it that way.
Software
TECNO Spark 10 5G comes with HiOS v12.6.0 out of the box. This is based on Android 13. While, during setup, it installs tons of 3rd party apps that you didn't ask for, I was surprised to find that I have not been inundated with swarms of pesky notifications as it used to be in the past with TECNO phones. That's a good thing, so I am not complaining.
With older TECNO phone models, including the Camon 18 Premier, I had to take time to customise HiOS to turn off all the notifications harassment. It feels good to experience peace right from the start without having to put out any fires first. Please, keep this up, TECNO.
Can you guys also not install all these apps that I never need – Snapchat, TikTok Lite, Ayoba, Scooper News, Opera Mini, LetsChat, Movie box, and the like? There are so many of them. I still have to uninstall them. I ended up having to delete thirteen (13) such apps. Argh! Spare me.
Performance
There were two things I was keen on finding out about the Spark 10 5G above all else – how smooth it runs and how good the 5G connectivity is. For some reason, my mind stayed fixated on those two features every time I thought about the TECNO Spark 10 5G.
So, I was quick to install apps and use the phone for my regular tasks. And I am extremely pleased to report that it runs smoothly. The Dimensity 6020 chipset and 8GB of RAM are a good match.
If you are into benchmark scores, I installed Geekbench 6 and ran the CPU test. Here are the results:
Single-core score: 710
Multi-core score: 1969
Those scores are good for a lower mid-range smartphone. Dimensity 6020 is marginally better than the Dimensity 700, and just so you have an idea, it is a much more capable processor than the Unisoc T616 chipset in the itel S23+. And I found the itel S23+ smooth to use. For a more rounded picture, the Camon 20 Premier (with a Dimensity 8050 chipset) gave us a 1123 single-core score and a 3276 multi-core score. So, you see that the Spark 10 5G sits much lower on the mid-range ladder.
This isn't a power horse, but it does not stutter. Performance is quite good – good enough for the phone to not irk me in daily use.
5G Connectivity
I get both MTN and Airtel 5G services at my end, so I inserted a SIM card each from both networks into the Spark 10 5G. I promptly got a 5G signal from MTN. The 5G signal from Airtel strays in and out like a homeless dog. The speed tests that I ran have good results.
MTN 5G gave me top download speeds of up to 521 Mbps and upload speeds of up to 31.4 Mbps. Airtel 5G threw up a top download speed of 371 Mbps and a top upload speed of 7.6 Mbps. The Spark 10 5G handles 5G connectivity well; what kind of speeds you get is now left to your network. Speaking of which, having tested MTN and Airtel 5G networks consistently for months, and on different phones, MTN 5G is miles more stable and faster than Airtel 5G – at least in my neck of the woods.
Away from internet connectivity, in-call audio is sharp and clear. The phone holds on to network signals quite well.
Battery and Charging
I wasn't expecting any issues with a 5000mAh battery. When you have a battery with that kind of capacity, you should not have to worry about battery life. I am happy to report to you that with the TECNO Spark 10 5G, I didn't have to. This phone gives you a full day of usage, unless you are on your phone all the time, in which case, you will need to charge it at some point before the day is over.
Thankfully, charging up the phone is fairly fast, thanks to 18W fast charge, which which takes the battery from zero to 50% in about 35 minutes. Basically, a 35-minute charge will give you half a day of juice to run on. Not bad at all.
Cameras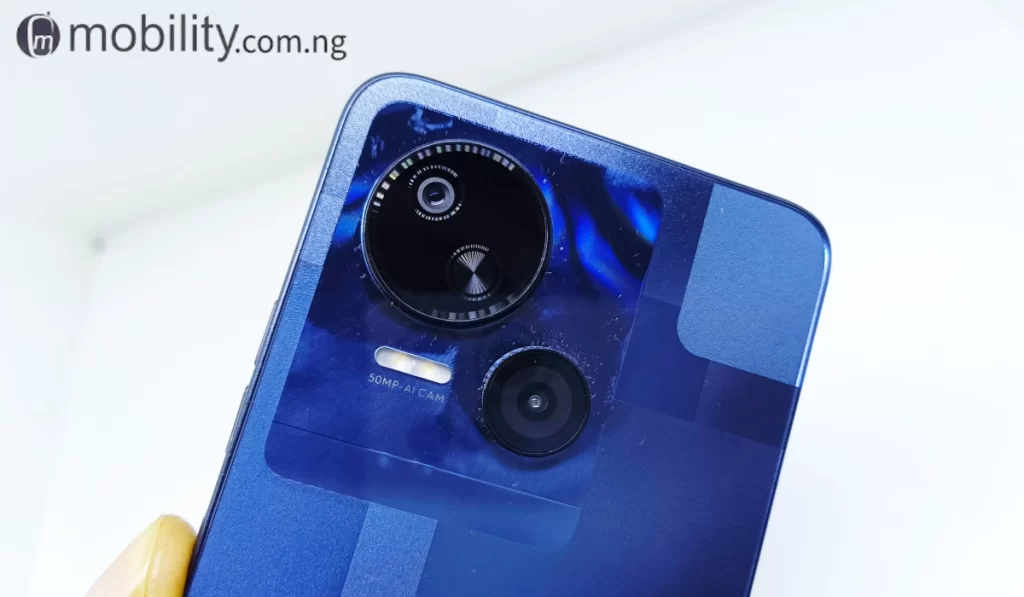 I must say that I was pleasantly surprised by the main camera. It captures a good amount of details with sharpness for its price. Colour rendition is quite good, too. The key is to use the camera with adequate lighting, as much as possible. Where the available lighting is poor, be sure to use the LED flashlight and keep your shots close-up. Here are a few photo samples from the main camera: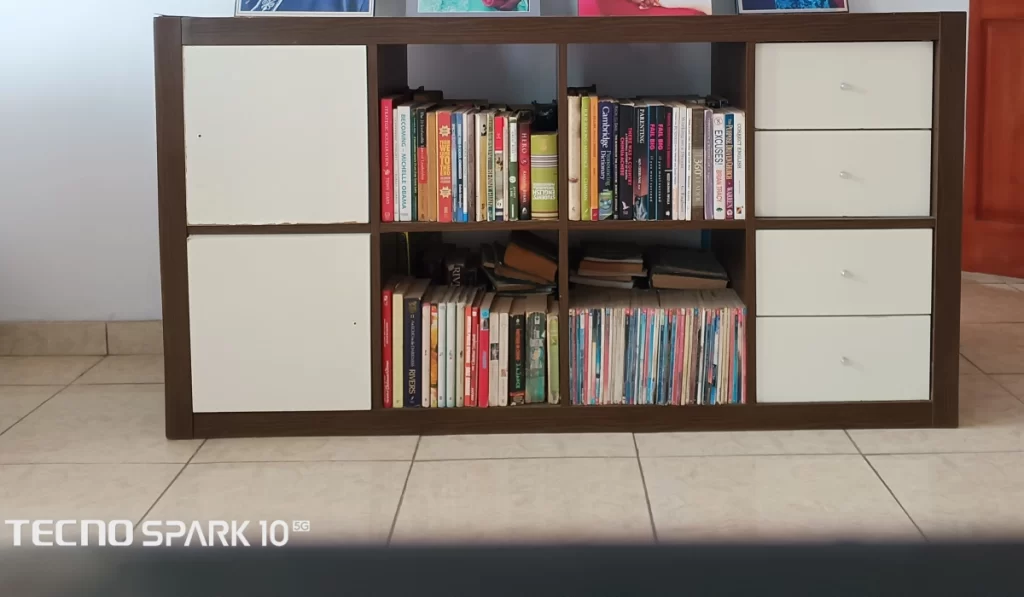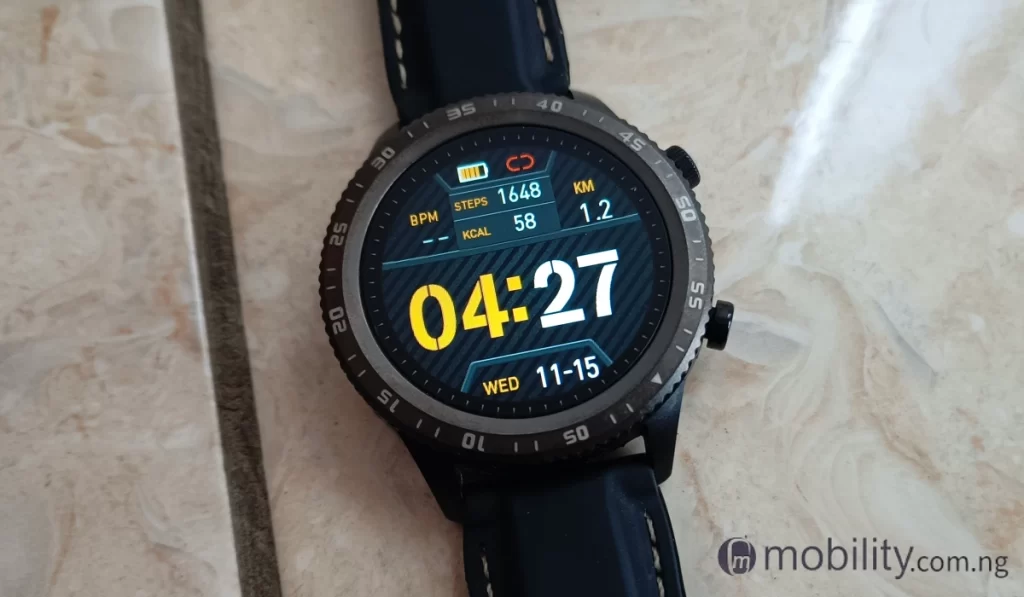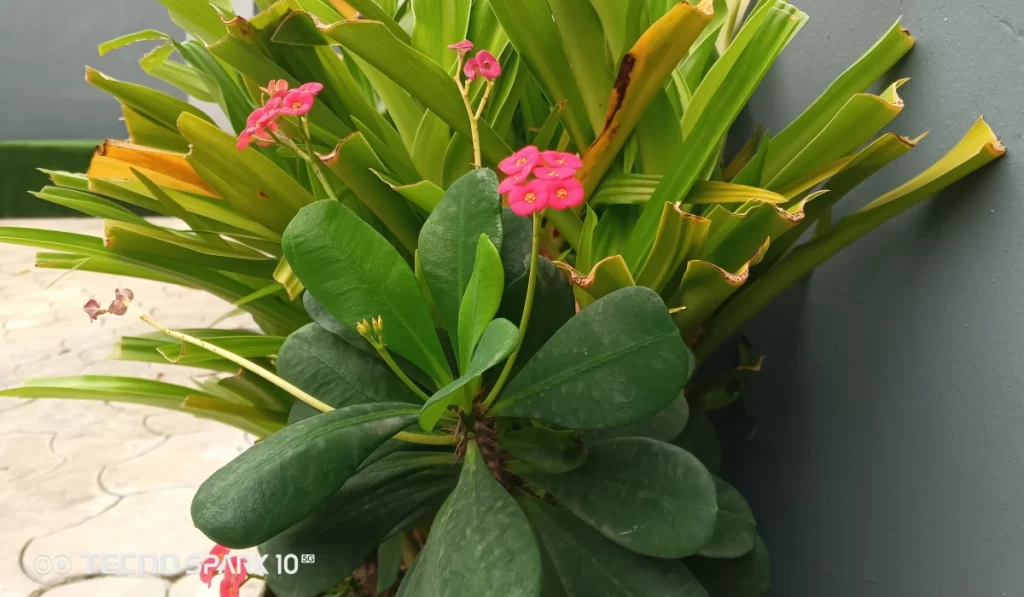 The selfie photos are good, too, in good lighting, though the usual oversmoothening that is often seen in selfie photos from TECNO phones is present here as well. The photos are fine for social media. You will likely only notice it if you have to zoom in for any reason e.g. for editing purposes.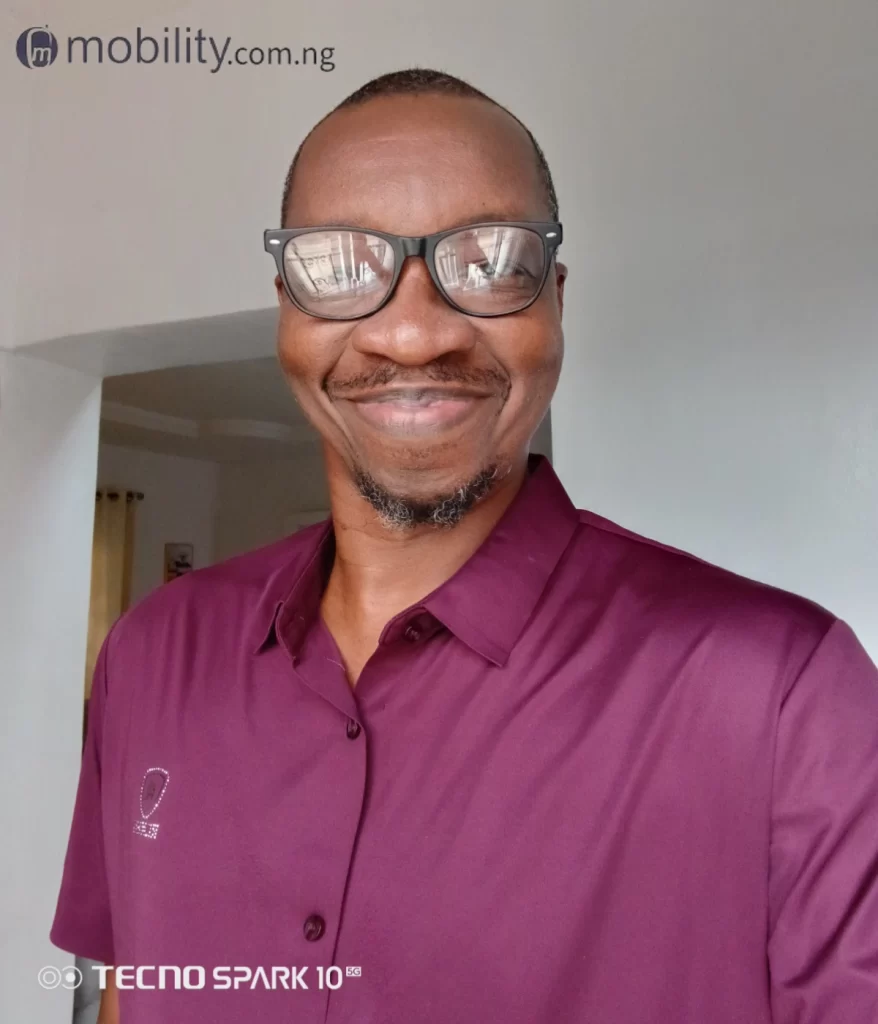 TECNO Spark 10 5G review: Verdict
I was hopeful that the TECNO Spark 10 5G would be a good, dependable budget 5G smartphone. Millions of mobile users are itching to get on 5G and we need more entry-level 5G phones around. 2023 has been wild, financially, such that a phone that was announced with a ₦140,000 price tag now sells for ₦163,000. So, we still need more affordable 5G smartphones.
That said, TECNO Spark 10 5G lived up to expectations. Actually, it is a pleasant surprise. For the price, you are getting a bang. By way of comparison, the most affordable 5G phone from Samsung is the Galaxy A14 5G. It uses a slightly inferior processor and its lowest variant with 4GB RAM and 64GB internal storage costs ₦190,000. The Spark 10 5G with 8GB RAM and 128GB storage costs ₦163,000. How do I even begin to recommend the Samsung A14 5G? The only thing going for it is the brand name, so I am guessing only those who want a Samsung and nothing else will bite.
We have an up-to-date list if you are hunting for the cheapest 5G phones in Nigeria right now. There are alternatives from Samsung, Nokia, and Infinix available for you to pick from.
TECNO Spark 10 5G is a dependable entry-level 5G smartphone that looks like it is more expensive than it really is. I recommend it for the all-round value it things to the table.
Dont sleep on this
You can buy your dream smartphone on an instalment plan. Call or message Courage on 0817 160 1491, and mention Mobility Nigeria.