Stepping into the light with a curved AMOLED display, the itel S23 Plus (also written as itel S23+) is pushing new boundaries in the entry-level smartphone market. Other features include Corning Gorilla Glass 5, Dynamic Bar, an in-display fingerprint scanner, and NFC. The phone was first announced in Ethiopia, followed by Nigeria, and will also be available in India soon.
itel S23 Plus is available in two colour schemes and also in two memory variants – 4GB RAM + 128GB ROM, and 8GB RAM + 256 GB ROM. Looking at how popular it has turned out to be, it is already gunning for a spot on our list of the most popular phones on Mobility Nigeria in 2023. You will enjoy our unboxing and in-depth review of the itel S23 Plus included on this page as well.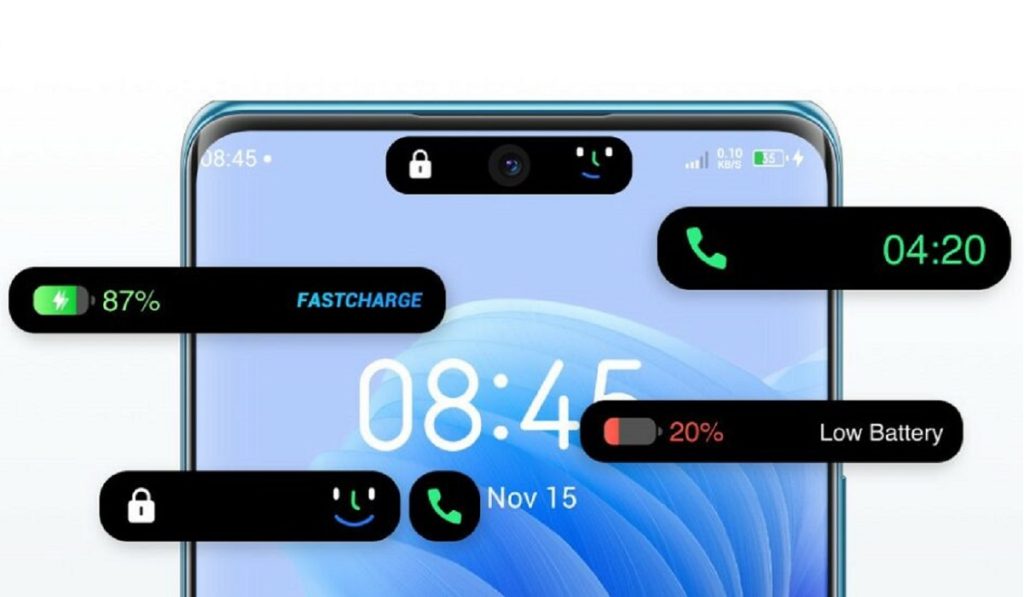 Table of Contents
itel S23 Plus Specs
Network
2G mobile network bands: GSM, GPRS, EDGE 850 / 900 / 1800 / 1900 MHz.
3G mobile network bands: UMTS, WCDMA, HSDPA 850 / 900 / 2100 MHz
4G mobile network bands: LTE.
5G mobile network bands: No
SIM Type: Nano-SIM, Dual SIM
Body
Dimensions: 160 x 77.25 x 7.9 mm
Weight: 178g
Display: 6.78 inches, 1080 x 2400 pixels, 60 Hz refresh rate, 19.5:9 aspect ratio, Curved AMOLED screen, Corning Gorilla Glass 5.
Colours: Elemental Blue, Lake Cyan.
Physical Build: Plastic frame; plastic back cover.
Processor
Operating System: itelOS v13.0.0 based on Android 13
CPU: 64-bit, 2.0 GHz Octa-core
Chipset: Unisoc T616 (12nm)
GPU: ARM Mali G57 MP1 (750 MHz)
Memory
RAM: 4 GB / 8 GB
Extended RAM: Up to 8GB
Internal Storage Memory: 128 GB / 256 GB
External Storage: microSD, up to 256 GB (dedicated slot)
Cameras
Main Camera: 50 MP main sensor + 2 MP depth sensor, autofocus, dual LED flash, 1080p@30fps video recording
Front Camera: 32 MP, fixed focus, Face Recognition, 1080p@30fps video capture
Sound and Video
Music Support: PCM, AAC / AAC + / eAAC + / MP3 / AMR – NB / WB / APE
Audio: 3.5 mm audio jack
Loudspeaker: Mono speaker
Video Support: H.264/MP4/MPEG4 player
FM Radio: Yes.
Sensors
Digital Compass: Yes.
Accelerometer: Yes.
Proximity Sensor: Yes.
Ambient Light Sensor: Yes.
Barometer: No.
Pedometer: No.
Heart Rate Monitor: No.
Gyroscope (G-Sensor): Yes.
Fingerprint Scanner: Yes; in-display.
Face Unlock: Yes.
Iris Scanner: No.
Motion Sensing / Gesture Control: No.
Voice Control: No.
Intelligent Digital Assistant: Yes; Google Assistant.
Infra-red Sensor: No.
Connectivity
Bluetooth Version: 5.2
Bluetooth Profiles: A2DP
WiFi: Wi-Fi 802.11 a/b/g/n/ac, hotspot
GPS: Yes, A-GPS, GLONASS, BDS, Galileo
USB: microUSB v2.0. Type-C. USB-OTG.
NFC: Yes.
Other Specs and Features
Battery Type and Capacity: Non-Removable Lithium-Polymer 5000 mAh
Battery Charging: 18W fast charging
Wireless Charging: No.
Reverse Charging: No.
Model Version/Number: itel S681LN
Launch/Release
Announced: September 12, 2023
Release Date: September 19, 2023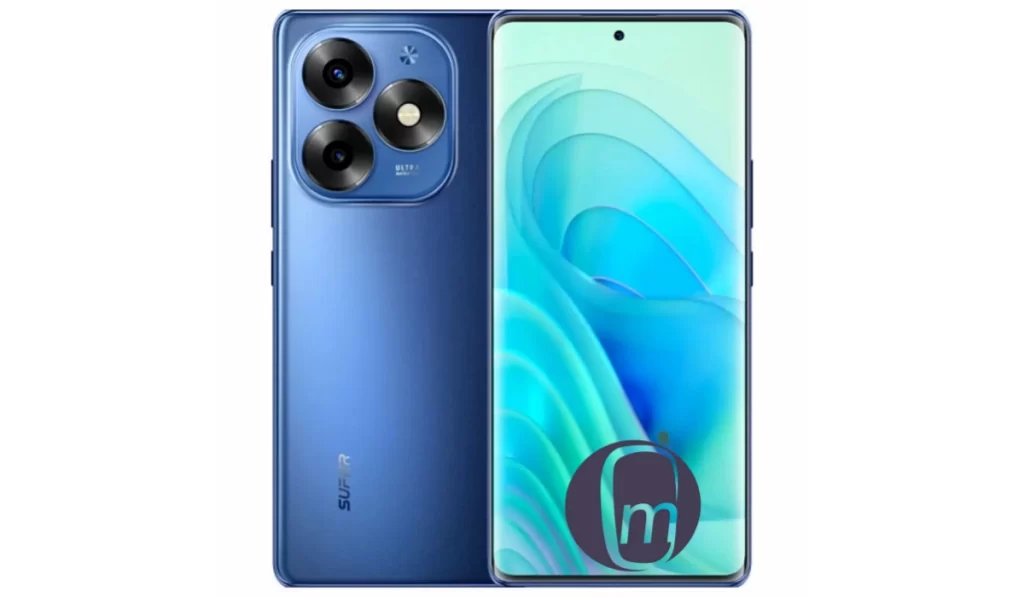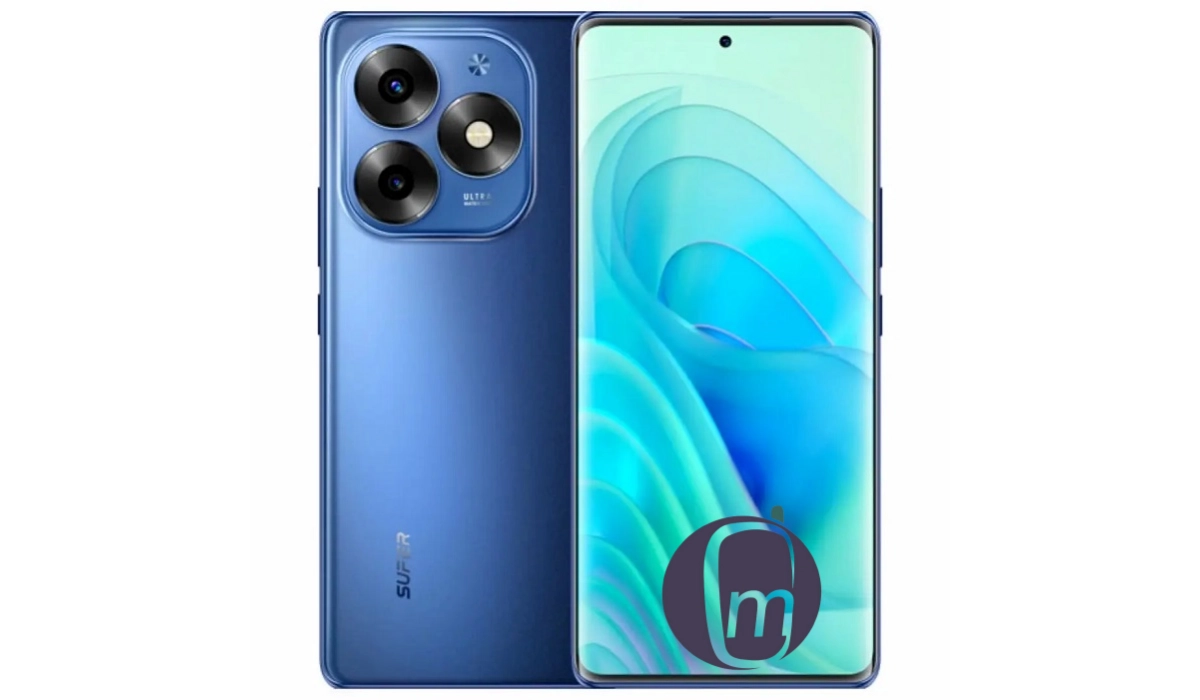 Price of itel S23+
The prices of itel S23 Plus options in Nigeria are ₦120,000 for the 128GB variant and ₦148,000 naira for the 256GB variant. It is also available (or expected to be available) in the following countries at the respective prices:
Ethiopia: 85,000.00 ETB
India: INR9,985
Bangladesh:
Benin:
Cameroon:
South Africa:
Kenya:
Buyer's Guide
itel S23+ is a compelling midrange smartphone that opens a new vista for the itel Mobile brand. From our usage of the phone, the premium design is lovely, performance is good, battery life is excellent, and the phone generally pleases. Read our indepth review, or watch Mister Mobility's detailed video review (both below).
Disclaimer: While we take the pains to ensure accuracy, we can not guarantee that the specs and information on this page are 100% correct. If you think that any information for the current phone is wrong or missing, please leave a comment below.
itel S23+ Unboxing and Review
The itel S23+ (or S23 Plus, depending on how you choose to write it) is a sleek 4G phone with premium features like an AMOLED curved screen, Gorilla Glass 5 protection, in-display fingerprint sensor, NFC, 8GB of RAM, another 8GB of Extended RAM, and 256GB of storage space. All of these features in a smartphone that costs less than ₦150,000.
What we have here is an affordable smartphone with some premium features. I think it is a bold move that makes sense. I definitely find the whole idea intriguing. Which is why I got my hands on one, so I could explore the package. You know how we do it here at Mobility Nigeria: we tell it all – the good, the bad, and the ugly.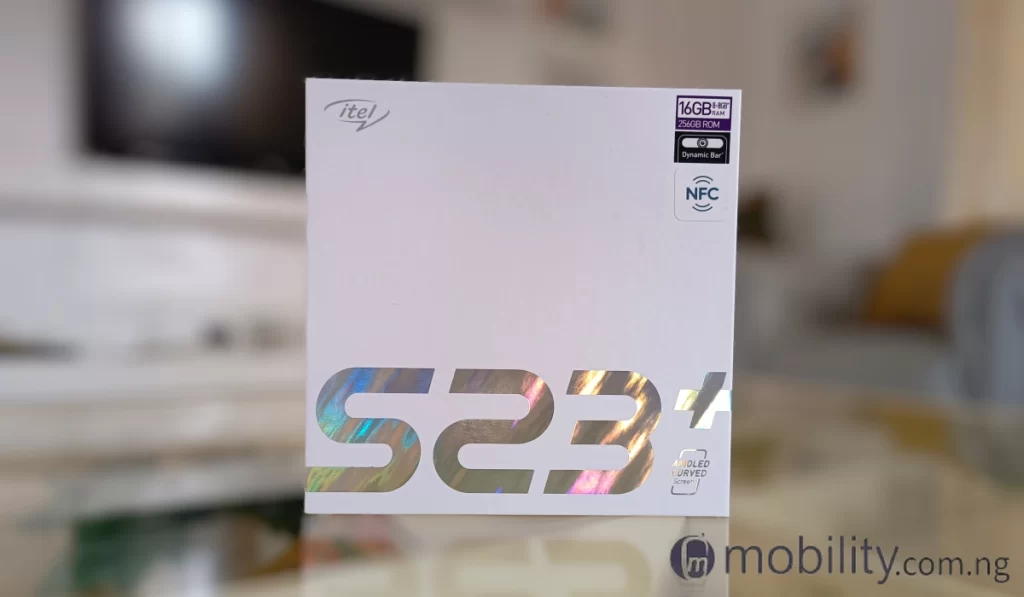 Packaging and Unboxing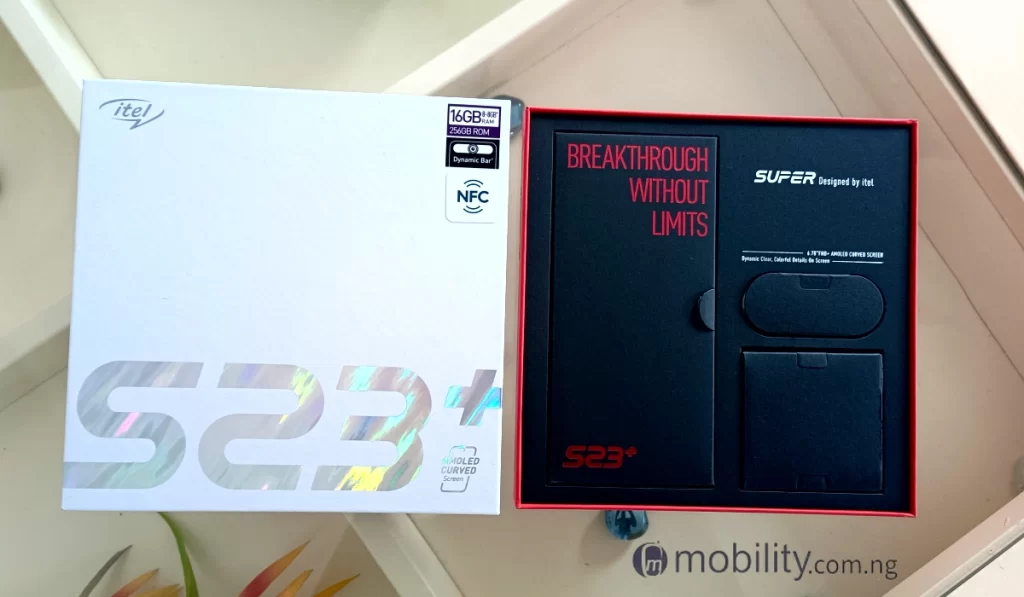 The packaging of the itel S23 Plus is a slim and wide white box with text engraved on it. Inside this box are other smaller boxes (this time in black). In the main black box is the phone itself. Inside another box is a USB-C audio headset, SIM extractor pin, a transparent hard case, and yet in another box is a USB-C cable. There is no charging brick anywhere to be found in the package. Don't vex. Samsung does it. Apple does it. Itel has done it. You asked for premium; you got premium. Well, maybe you didn't ask, but here it is.
Display, Design, and Materials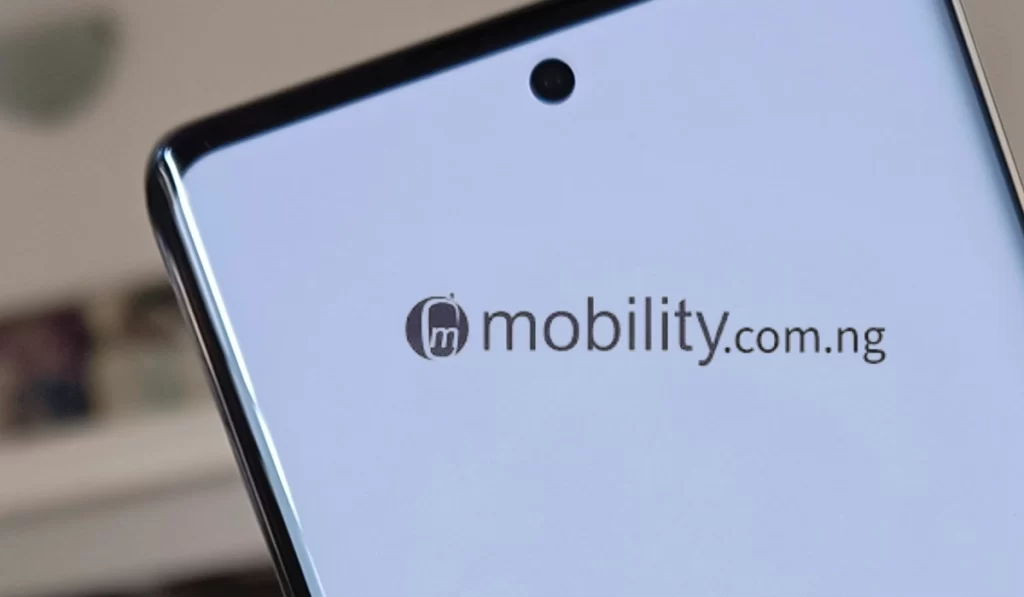 The first thing that struck me on picking up the itel S23+ is how lightweight it felt. At 178g, it is light, but it feels lighter than that. itel says there is Gorilla Glass 5 on the display – a curved edge display that reminds me of the Xiaomi Mi Note 10 Pro and Samsung Galaxy S9+. I love the curved edge screen: it is giving premium feels.
What makes the display even more catching is the fact that it is an AMOLED panel. It has always-on display. Blacks are deep. It is 6.78 inches in size and has a resolution of 1080 x 2400 pixels, which makes for viewing sharp and clear images. Considering that this is a large phone, I still marvel at how light and comfortable it feels in the hand when I am using it.
The back panel is made of a polycarbonate material – essentially plastic, but not the regular plastic. It has a frosted glass feel in the hand. Our review unit is Elemental Blue in colour. I have to say it again: this is a beautiful smartphone.
As far as the design and the materials used are concerned, the S23 Plus has a very premium look and feel. But it doesn't end there. There are a few more things about the phone that earns it that tag. For example, the fingerprint scanner is embedded in the screen. Effizy yen por. I will touch on other features as I go.
Meanwhile, itel did say that the phone supports Dynamic Bar, their take on the iphone-style dynamic island but that it will be added through a software update. The software update has not arrived yet, so I have not gotten a chance to see it in action.
I also could not get the itel S23+'s screen to run at 90Hz refresh rate in any task. It stayed at 60Hz through and through. I am beginning to doubt that it is enabled for 90Hz refresh rate. Just to be sure, I checked and there is no HDR support either.
Performance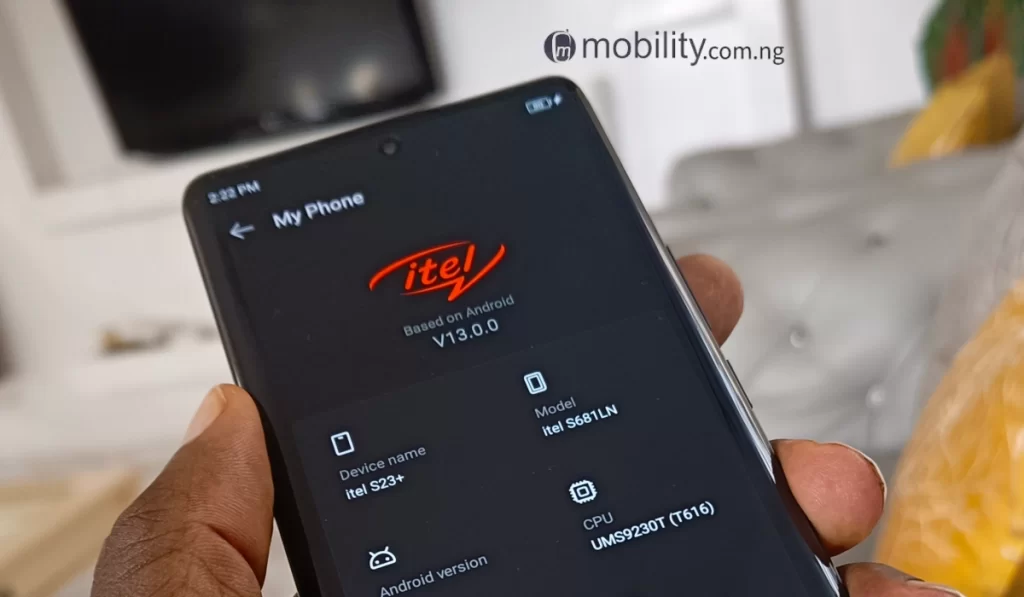 The itel S23 Plus is equipped with a Unisoc T616 processor, which is comparable to the Helio G88 processor from Mediatek. For comparison, phones like Xiaomi Redmi 12, TECNO Spark 10 Pro, Infinix Note 12, Realme C55, and Motorola Moto G Stylus 2022 have the Helio G88 processor, so you can expect performance that is similar to what you get on those devices. The T616 is also similar to Helio G85 in performance. That's the processor in the Xiaomi Redmi 12C that we have so heartily recommended.
I know everyone wants to hear about gaming and all that fancy stuff, but I had taken only a few swipes before running into a small lag in the user interface. When on the desktop and swiping right to access the Zero Screen, every now and then, there would be a pause before the items on the Zero Screen would load. A reminder that despite the other premium features of the phone, at its heart is a mid-range processor.
If you are into benchmark tests and scores, the S23+ produced a Single-Core Score of 444 and a Multi-Core score of 1542. For comparison, TECNO Camon 20 Premier 5G has a Single-Core Score of 1123 and a Multi-Core score of 3276. And the Camon 20 Premier is not even in premium flagship territory. This gives you an idea of the kind of performance to expect from the S23+.
That said, performance is generally good. Our review unit is the superior variant with 8GB of RAM (there is a lower variant with 4GB RAM). Aiding the 8GB built-in RAM is up to 8GB of Extended RAM. Extended RAM does not match regular RAM and so those who say this phone has 16GB RAM are being clever by half. What extended RAM does is take some of the internal storage of the phone and allocate it to assisting in running apps. It is neither as fast nor as effective as regular RAM. But it is something, and in this life, we all can use every little help that we get; right?
Still on Extended RAM, which TECNO, Infinix, and itel have jointly dubbed MemFusion, there are options to enable 3GB, 5GB, and 8GB of it. The setting was on 5GB by default. I changed it to 8GB to see if it would make any difference in usage. I didn't notice any.
Anyway, what matters is that itel S23 Plus has good performance in every day use. Considering the limited resources of the processor, it gets the job done. And it handles many games fairly well. It would have been superb if itel had used a processor like the Helio G96. But Unisoc T616 is what we have. Itel S23+ looks and feels premium, but don't dare push it like it has the power of a Samsung S23 or Apple iPhone 15. It doesn't. Anytime you push it harder than you should, you will be reminded of this fact, especially if you have used more powerful smartphones before.
Battery Life and Charging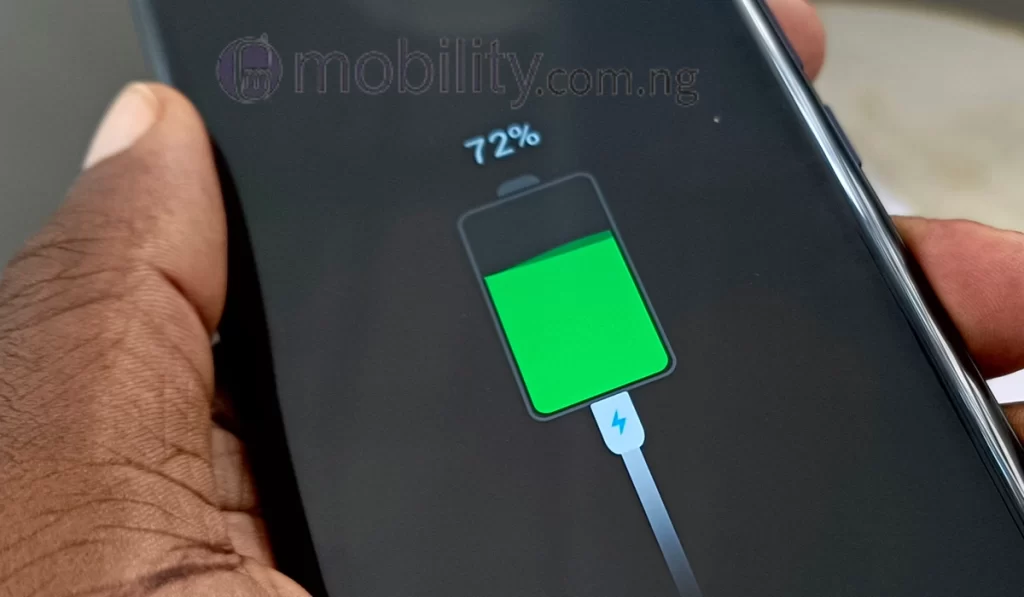 The itel S23+ boasts a 5000mAh battery that supports 18W fast charging, which means that the battery can be filled up from zero to 50% in about 35 to 40 minutes. But since itel is aping the premium category here, they did not include a charging brick in the package, as already mentioned in the unboxing section of this review.
Battery life is good and didn't disappoint. This is another smartphone that won't leave you hanging high and dry after a few hours of usage, unless you are playing games or watching video non-stop. But for regular daily usage, the phone kept going from a full battery at 7am and didn't serve me a low battery alert until after 9pm. I was constantly using it in between, save for ahort breaks when I out it down to attend to one thing or the other. Impressive, really.
Network and Connectivity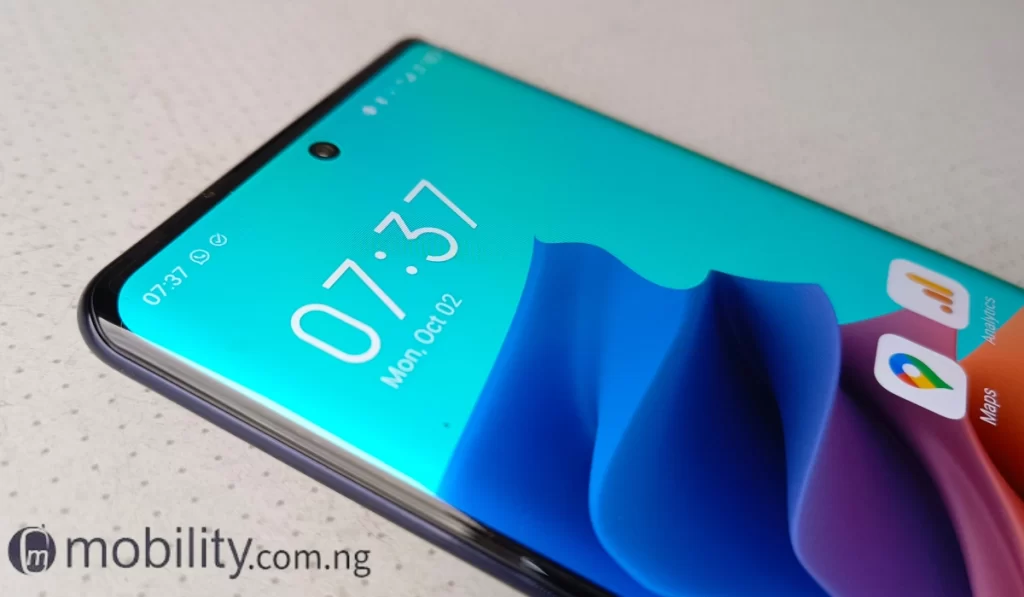 itel S23+ is a 4G smartphone. Is that a problem? Not at all. As you know (or perhaps you may not know), 5G is all the rave these days, but only a tiny fraction of people in Nigeria are on 5G yet. You really are not missing much if you do not have a 5G smartphone. If you are like most people, 4G LTE delivers good enough speed for you to work and okay with. Plus 5G coverage is still very limited. Even those using 5G have to fallback on 4G almost every day.
Memory Capacity and Expansion
The itel S23+ comes with 256GB of internal storage. You didn't think you'd ever see that much storage space in an itel smartphone; right? Well, here it is. It is enough storage to save your videos and images. It does not look like there is any expansion slot for a microSD card. I looked; I didn't find any. That means you are limited to the internal storage space and cloud storage should you need more.
Cameras and Photography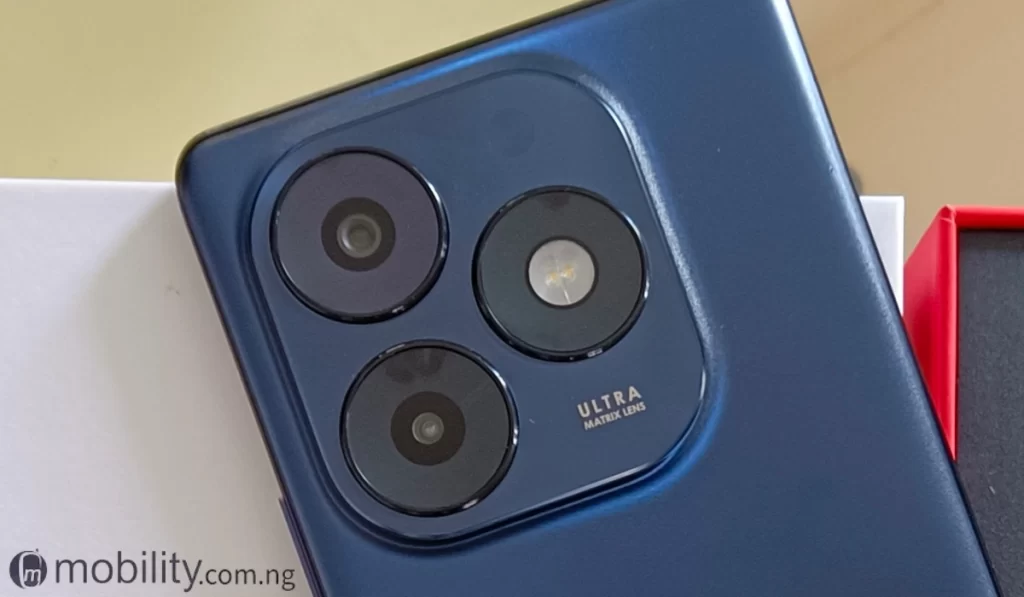 The itel S23 Plus boasts a 32-megapixel selfie camera located inside a centered notch at the top of the gorgeous display and it is a darned good camera. No; it isn't premium flagship grade, but it is good. We took a few selfies here at Mobility Towers and we came off impressed. Portrait selfies came out well too. A sample selfie: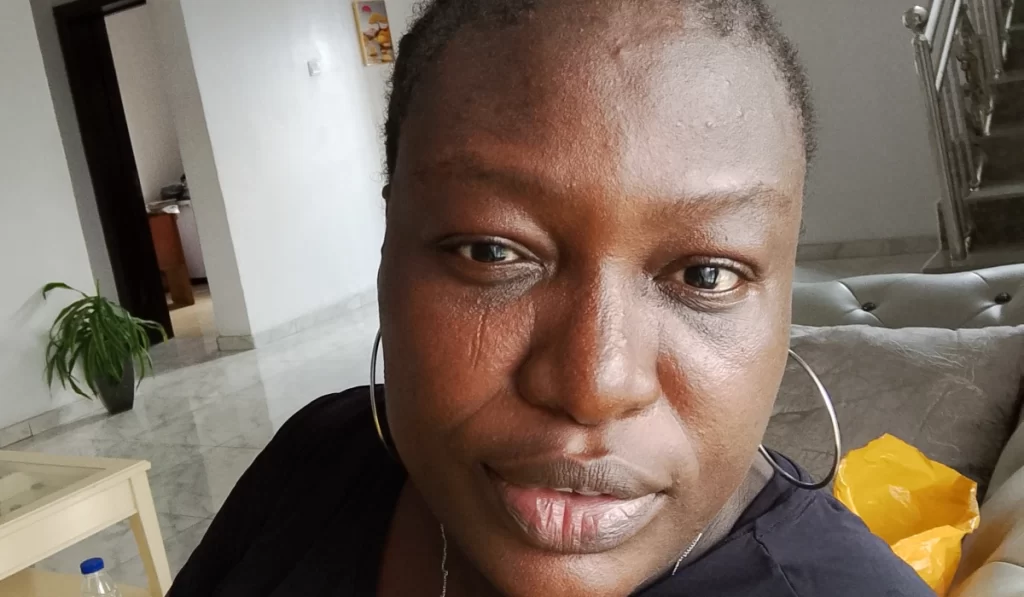 At the back of the phone is a dual-camera setup. The main lens is a 50-megapixel sensor, while the secondary one is a depth sensor to assist with portrait photos. The rear camera shoots good photos as well, especially under good lighting (inckuding when using the camera's LED flash up close. Like this: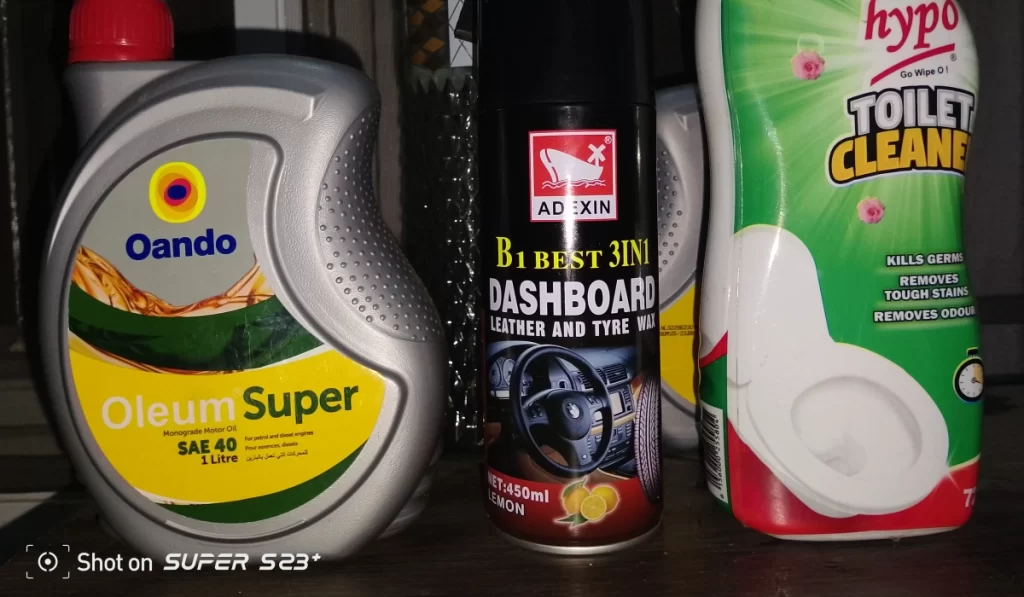 Should you dare to tempt the gods with low-light conditions without using the LED flash, you will find that it doesn't handle those so well. Which is understandable; this is a ₦150,000 smartphone adterall. There is no way itel (or anyone else) is going to work a miracle and put a super camera in a ₦150,000 smartphone. Great cameras costs money. Here is a sample low-light shot without flash: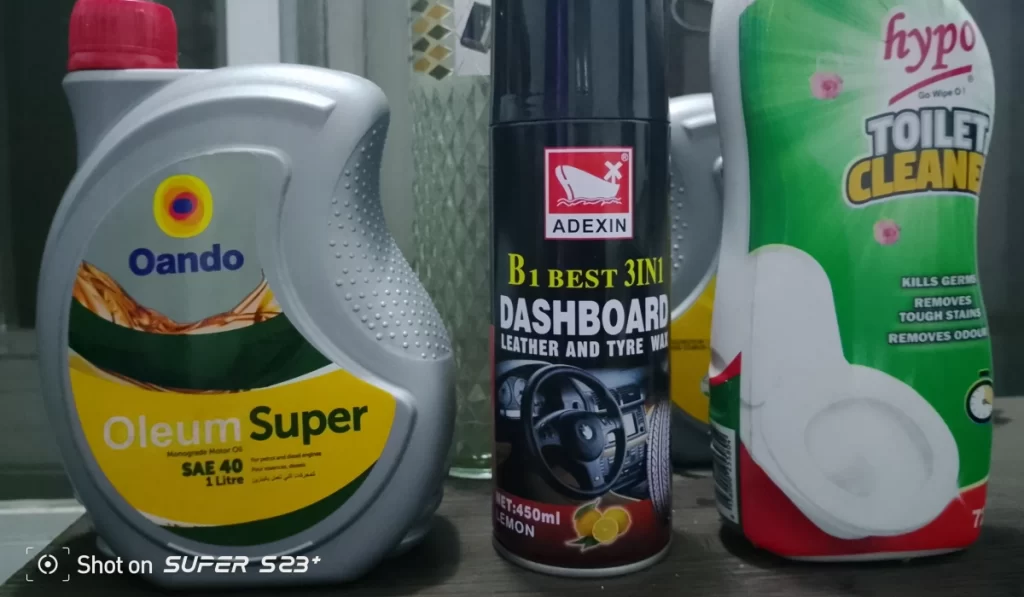 Software
The itel s23+ runs itelOS 13 based on Android 13. So, let me spill the beans, just in case you didn't know before now, itelOS and HiOs (in TECNO phones) and XOS (in Infinix phones) are one and the same custom user interface. The very same. HiOS and XOS have been for a while, and itelOS has joined the bad gang. No; it isn't bad; don't take that literally. Using the same rebadged custom user interface across all three brands is a cost-saving measure.
Transsion, the parent company of the three Musketeers, is able to use a single research and development team for all three brands. I can't blame them. And they are not the only phone group doing it. Xiaomi, OnePlus, and OPPO are all in this WhatsApp group. Anyway, the implication is that immediately I powered on the itel S23+, I was in familiar territory, as I am quite familiar with the user interface.
What's Bad About itel S23 Plus
The Bluetooth capabilities. Terrible. I paired the phone up with my home system so I could play some music from my phone, and the connection kept stuttering. That got me wondering, so I got in my car and paired it with the car's audio system and played some tracks. Guess what? The connection stuttered too, so badly that I couldn't listen to music over it.
And the straw that broke the camel's back: I needed to send some image files from my PC to my phone via Bluetooth. The connection just wouldn't work. I couldn't send them to the itel S23+. I was able to send those files to other smartphones lying around imwitbiit any issues. If you depend on Bluetooth as an important feature, stay away from the itel S23+.
My Verdict: itel S23+ is Great Value for Money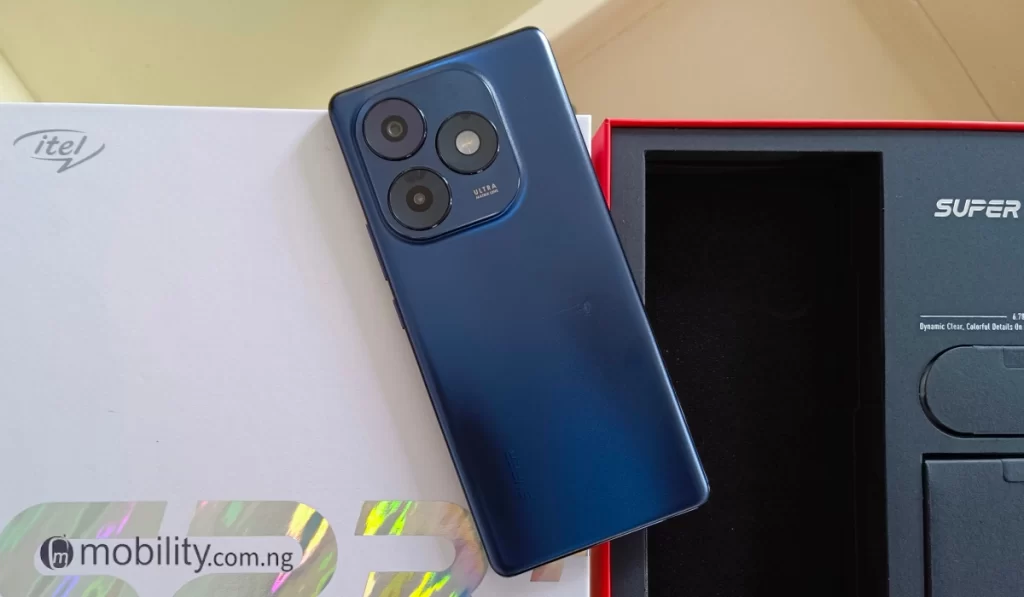 itel S23 Plus is a mid-range Android smartphone with a few key premium features make it stand out in the sea of affordable Android phones in the market. And standing out is a good thing. For ₦150,000, you get the following features that are often found in phones that cost twice as much: Gorilla Glass 5, AMOLED, Always-on Display, curved screen, in-display fingerprint scanner, 8GB RAM, 256GB storage, and NFC.
Do remember its one massive flaw: Bluetooth connectivity. I suspect the problem is from the Unisoc T616 processor. Wherever the problem is from, the Bluetooth problem is bad. If Bluetooth isn't important on your list, you will have zero issues with the itel S23+.
This is an affordable smartphone that you will enjoy flaunting because it looks like it costs twice or thrice its selling price. Yes, itel left out the charging brick, left out expansion port, and also chose the Unisoc T616 processor – all likely to keep the price within the affordable class. Nothing goes for nothing. Looking at the overall package, itel S23 Plus is serious value for money.
Dont sleep on this
You can buy your dream smartphone on an instalment plan. Call or message Courage on 0817 160 1491, and mention Mobility Nigeria.