itel Mobile announced the A70 last week. I am clear about what itel P series smartphones are all about – power, which is why they have the biggest batteries. The S series are the "flagships" of the brand. I am still not sure what itel A series phones are about.
I was pretty sure that they were at the bottom end of the brand. But the itel A70's price starts from ₦70,000. That price does not reflect the lowest end. Anyway, the important thing is that the itel A70 is here and we got our hands on one for a review.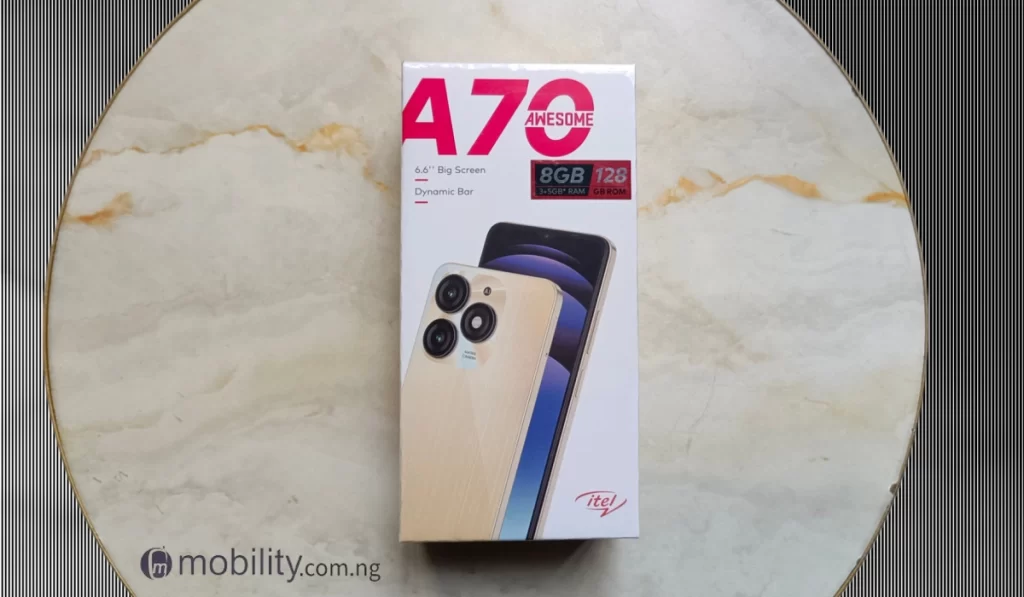 Table of Contents
Main Specs
6.6-inch LCD screen with a waterdop notch
itel OS v13 based on Android 13 Go Edition
2G, 3G, 4G network support
Unisoc T603 processor
3GB RAM + 128GB storage
Memory card slot.
13MP rear camera
8MP selfie camera
5000 mAh battery
10W charging
Unboxing and Contents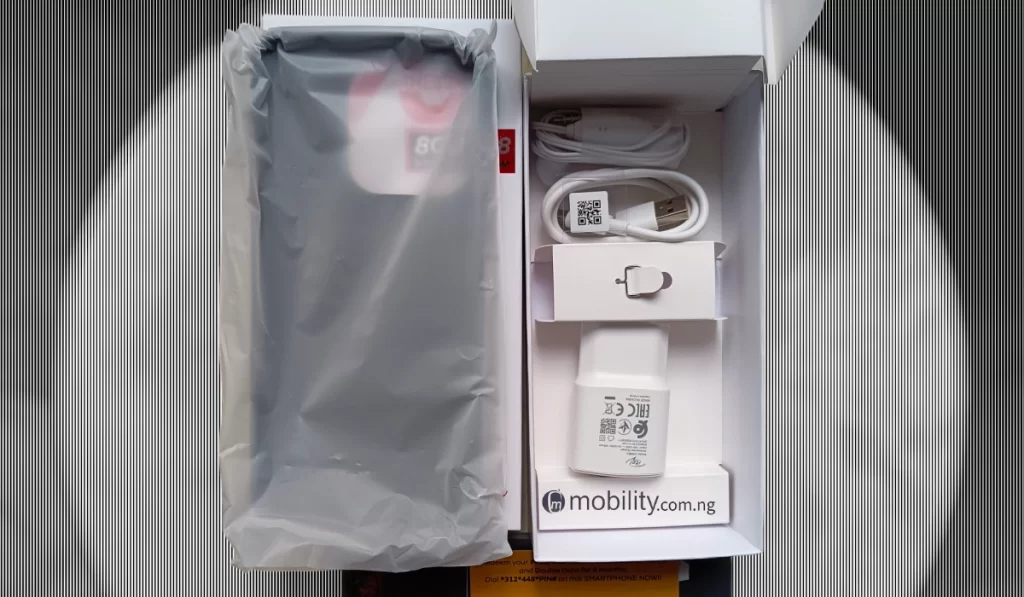 In the box were the following items:
the phone, in Starlish Black colour option.
silicone case
wall charger
SIM card extractor pin
USB-C cable
3.5mm audio headset
MTN promo card
First Impressions
Powering on the itel A70, one is greeted with a bootup screen proclaiming that the phone runs Android 13 Go Edition. The phone also asks you to sign in to itel ID. You can sign in with a Google or Facebook account, as well. Thankfully, you can skip it. The version of itel OS in the phone is v13.0.0. As I already pointed out earlier, the user interface is a copy of TECNO's HiOS and Infinix's XOS.
If you have been used to more powerful phones, you will feel the lag as you scroll through the user interface of the phone, even while setting it up, before we started installing any apps. The Unisoc T603 is a lowly entry-level chip and struggles a bit to keep up. This lag is also apparent when launching apps, signing into services. It isn't terrible, but it is there.
For example, while using it, incoming WhatsApp messages do not come in until I actually open the app, then they all flood in. It appears that each app gets shut down in the background almost immediately I switch away from them to do something else.
I have always insisted that implementing a custom user interface on entry-level Android smartphones is a bad idea. Unfortunately, itel has chosen to go that route and here we are. I imagine that some of this lag would not exist were the itel A70 running stock Android. But it is done and there is nothing we can do about it.
The rest of the itel A70 is basic entry-level stuff. The side-mounted fingerprint scanner works well. Setting it up went smoothly and it was okay in regular use.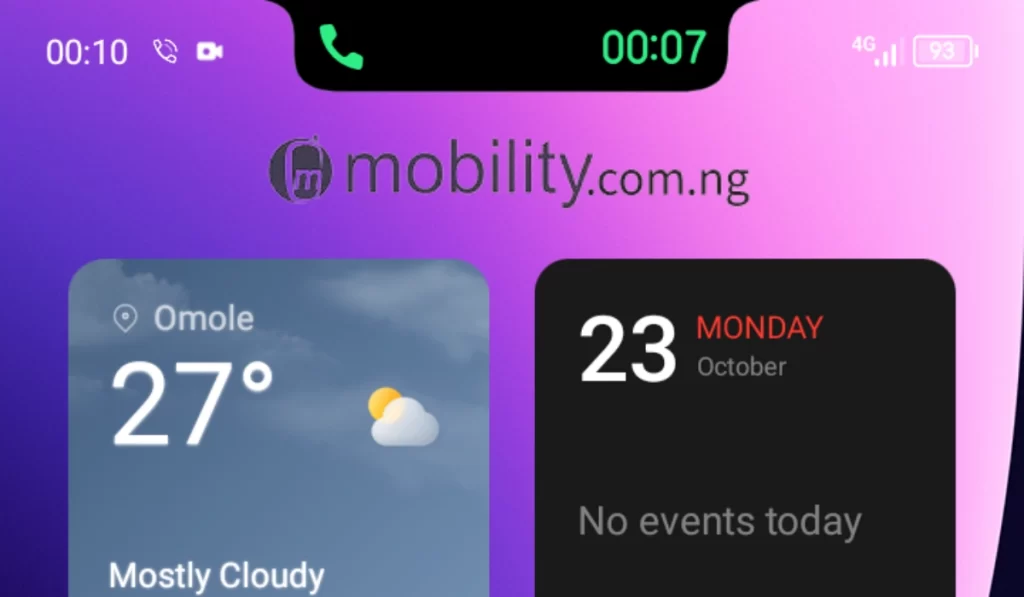 Dynamic Port, Transsion's hack of the iPhone's Dynamic Bar, is here as well on the itel A70 (it is on the Camon 20 Premier and itel S23+). It works well for charging notifications (as seen above), ongoing call information, low battery notification, and face unlock notification. It has much more unlocked potentials and I hope to see it used for more over time.
Camera Review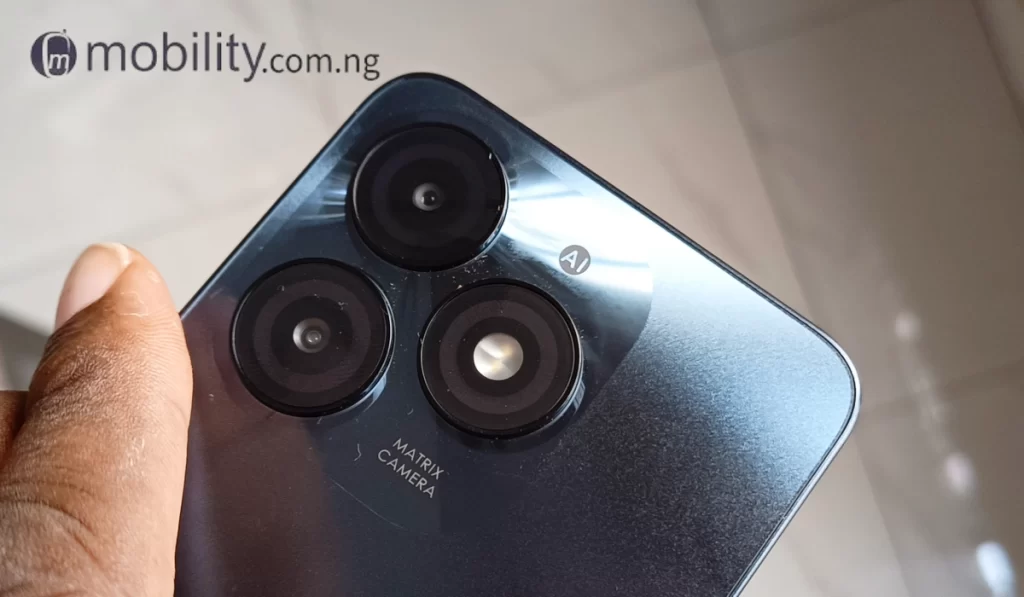 I hacked the secret to getting slightly better photos out of itel, TECNO, and Infinix phones a while ago: simply turn off any active AI Beauty modes. The AI Beauty system does a lot of smoothening of the skin, especial facial skin. It is almost always an overkill, because that oversmoothening gets rid of a lot of details and so makes faces look artificial. I took my first selfie with the A70 and that oversmoothening was there. I promptly turned it off and took another, and that one was much better.
Do the same thing and have as much light as possible for your photographs, and you will likely get better pictures with the selfie camera. The same principle is applicable to the main camera at the back. The more natural light you have when taking photos, the better. Don't forget to apply the tips that I provided in this video for all your smartphone photography.
Turning off the AI Beauty mode gets me more natural-looking human photos with better details. You can still see some smoothening in the end results, but it is slightly better than what you get when AI Beauty is used. Depending on your skin colour and tone, the results might vary for you. Do play around to see what works for you.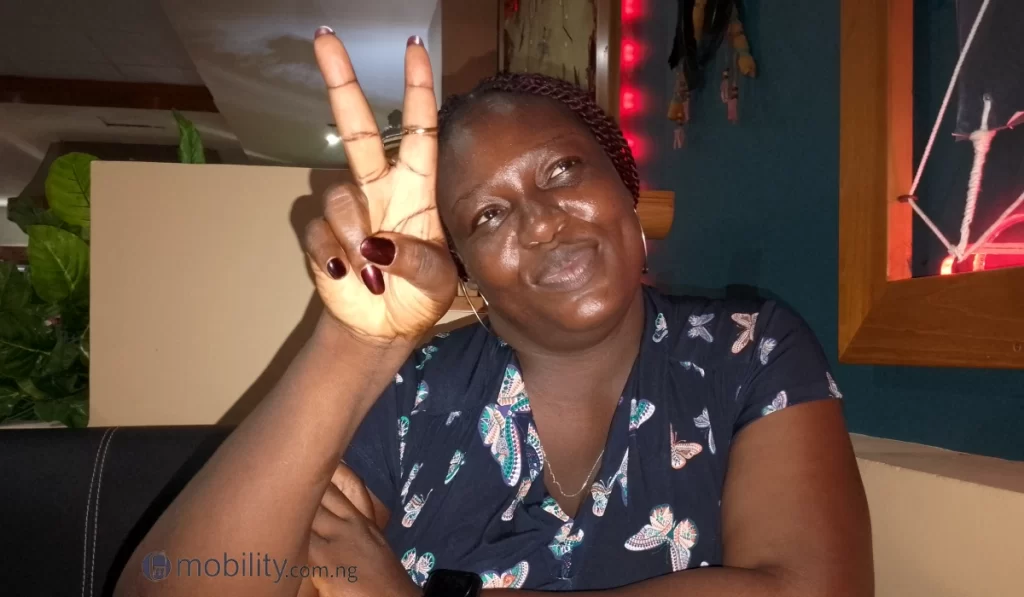 Also, as much as possible, use the LED flash when taking photos with the phone. Most photos taken using the LED flash with the itel A70 come out much better. Don't forget: use your flash a lot.
Battery Life
The 5000 mAh battery takes a lot of time, by today's standards, to get fully charged, but this is a limitation across the board when it comes to entry-level smartphones. The itel A70 is better than some phones from the competition that have regular charging (5W). The A70 charges at 10W, and while not fast, it is slightly better than regular charging.
itel A70 Review Verdict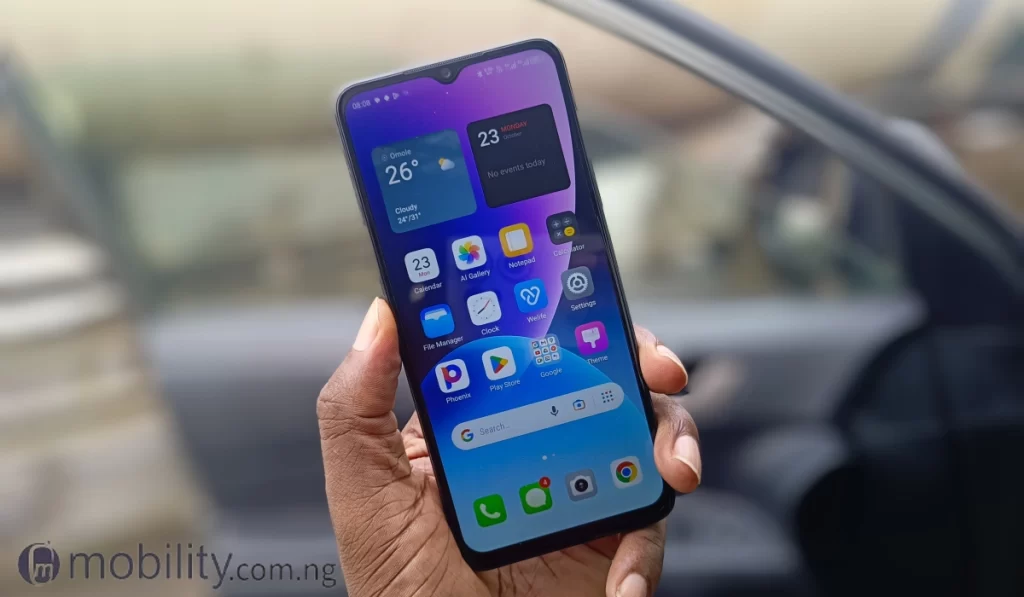 Coming from the itel S23+, which I found to be such a fantastic midrange smartphone, the itel A70 feels like it belongs in a different world. It has the soul of the average itel smartphone. Which is understandable considering that it costs about half the price of the S23+.
Yet, I think that some of the performance issues could have been avoided. The custom OS which was a smooth experience on the S23+ is less so here. The Unisoc T603 in the A70 just doesn't keep up. Also, this being the 3GB RAM variant is likely a part of the problem; the 4GB RAM should feel a bit smoother in use. I definitely recommend that you get that instead, but then you will spend more than ₦70,000.
The truth is that you won't get better from the competition either for ₦70,000. There is the Redmi 12C, which has a slightly better processor, Helio G85. The 12C comes in multiple storage variants. The closest to this price will get you a smoother 4GB RAM experience, but you have to settle for 64GB storage. And you will still pay a little above ₦70,000 for that.
You might also want to consider the Samsung Galaxy A03 4GB 64GB, which means you get half the storage in exchange for a slightly smoother experience from the Unisoc T606 processor and 4GB RAM, for ₦72,000. The camera experience will also likely be better. All three of them sport a 5000 mAh battery, so there aren't much differences to expect in battery life.
Entry-level smartphones are tough to pull off. Laggy performance is a problem across the board; you have to give something to get something, so manufacturers give up this for that to be able to keep the prices at affordable levels. itel A70 is value for money for those who do not want to be limited to 64GB storage on their phones. 128GB on a ₦70,000 smartphone is a sweet deal.
Dont sleep on this
You can buy your dream smartphone on an instalment plan. Call or message Courage on 0817 160 1491, and mention Mobility Nigeria.