Last Updated on June 13, 2022 by Editor
I was running out of data on my MTN line, launched the MyMTN app to renew, and got a new offer of 50 GB for 6000 naira. Yes; I yelled. More value for money. In a few moments, I had subscribed and had 50 GB data to burn for another 30 days. Like the plan I was on previously, the 50 GB for 6000 naira plan is not a standard data bundle but actually a double data promo under MTN's Mega Deal Zone. Because of the value for money, it is great for individuals who consume a lot of media content, as well as content creators and business services that do a lot of work online.
How it works is that MTN doubles the data you get on their standard 25 GB for 3000 naira data plan, so you get 50 GB instead. Validity on the total data volume is 30 days. This makes it great value for money. This offer was not available to me before now: the best offer I have had before now is the 40 GB for 5000 naira plan. It looks like MTN has an automated system that makes these special offers available based on the data usage of each individual subscriber.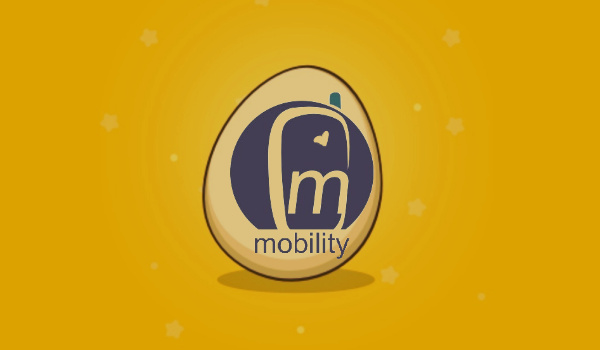 How to subscribe to MTN 50 GB for 6000 naira double data
There are two ways you can subscribe to the MTN 50 GB for 6000 naira double data offer – one by using the MyMTN mobile app, and the other by dialling a USSD code.
Option 1: Activate MTN 50 GB for 6000 naira via MyMTN mobile app
Download MyMTN mobile app from the Play Store by clicking HERE.
Sign in to the app.
Make sure you have ₦6,000 on your line.
In the app's Homepage, tap the "Mega Deal Zone" box
You will find yourself on a page that says, "Crack The Egg"
Tap the egg labelled "Bundle" to display a DOUBLE DATA offer
If you get an offer to buy 25GB + EXTRA 25GB bonus data for ₦6,000, tap the "Accept" button. If you don't, tap "Crack Another Egg"
Once you get the 25GB DOUBLE DATA offer, tap the "Accept" button.
PS: Note that there are times this offer is not available at all, and you are presented with say 40GB for N5000 offer, a 20GB for ₦3,500 mega offer, or 4GB for ₦1200 offer, instead. From what I have observed, these offers are made available to each subscriber based on their monthly Internet consumption. As such, this plan may not be available to you.
That is the first way to subscribe to this MTN double data offer. The second way does not require an app and Internet access. All you need to do is dial a USSD. Let's look at it below.
Option 2: Activate MTN 50 GB for 6000 naira via USSD code
Make sure you have ₦6,000 on your line,
Dial *121# on your line.
On the next menu, select the option labelled "Data Offers 4ME".
On the next menu, select the option that says "Get 50 GB for N6,000"
Once subscribed, you will get a text message from MTN Nigeria confirming activation of your plan, as well as your data volume. That is it. You can use the package on your smartphone, feature phone, USB modem or MiFi. The MTN 50 GB for 6000 naira subscription works on 2G, 3G, and 4G coverage. And I am excitedly awaiting the availability of MTN 5G.
As you can see, subscribing to MTN 50 GB double data is easy. And it is perfect for high data volume individuals, content creators, and small business services, who are looking for the most value for their money.
A question people keep asking is, How long will this 50 GB for 6000 naira double data offer and others from MTN be available? No-one knows. MTN Nigeria could keep it running for years. They can also put a stop to it at any time. It is a special offer on their regular 25GB for 3000 naira data bundle with a validity of 30 days. If it is available for you, enjoy it for as long as it is.
PS: Here is a list of codes for MTN Data plans.