Last Updated on December 23, 2021 by Editor
MTN Communications and Mafab Communications have been announced as provisional winners of the first two 5G slots, pending their paying the balance of the bid sums. Assuming that they both pay up and proceed to deploy 5G networks in cities and towns around Nigeria, what are mobile subscribers to expect?
I address some key questions that subscribers are asking about how they will access these 5G networks. For the purpose of this article, we are assuming that Mafab actually deploys 5G (there is a possibility that they can sell the licence to another entity, like Alheri sold its 3G licence to Etisalat Nigeria some years ago).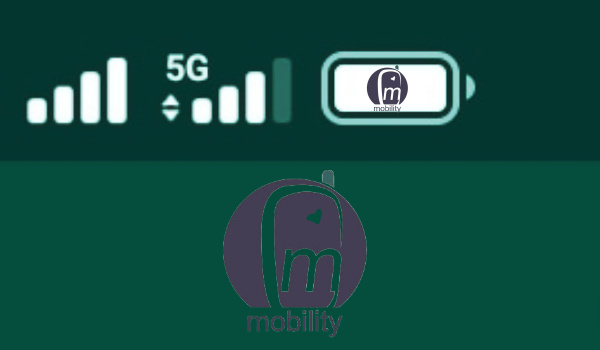 Will I be able to use my non-5G phone on these operators?
If you have a non-5G phone, you will be able to use it on MTN, because it has existing 2G, 3G, and 4G networks that older phones can latch on to. Your non-5G phone will use these older networks for voice and data, but will not be able to connect to the 5G part of MTN's network, whenever it comes on stream.
As for Mafab, if they deploy a 5G network, your non-5G phone will be totally useless there. Why? Mafab does not have existing 2G, 3G, and 4G networks, nor can they set any up, unless they proceed to obtain licences for them. As things stand, on paying the full licencing fee, Mafab will be authorised to setup only a 5G network.
Will Mafab offer nationwide roaming on its 5G network?
As at this time, Mafab is not authorised to offer nationwide roaming like MTN, Airtel, Glomobile, and 9mobile currently do. They may deploy 5G networks in cities and towns and regions, but you will not be able to use your 5G phone on their network everywhere you go. Why? Mafab does not have a universal access license at this time.
A universal access licence is what gives telcos the authorisation to offer nationwide roaming. If Mafab will have to obtain a universal access licence to be able to compete with Airtel, Glo, MTN, and 9mobile on the national stage. As already mentioned before, there is the chance that Mafab will sell the licence eventually.
Will Airtel, Glo, and 9mobile get licences to operate 5G networks in Nigeria?
Airtel Nigeria participated in this just concluded 5G auction for the initially available two slots, and lost out to MTN and Mafab.
Nigerian Communications Commission (NCC) says that more 5G licences will be made available at a yet-to-be-determined date, so you can expect another set of auctions to be held. What is not clear is how many slots will be available. So, there is a chance that there will not be enough 5G licences to go round all existing telcos.
Let's not forget that Smile and Ntel are also playing in the same field and might be interested in 5G too. We will have to wait to see what the NCC comes up with.
Will Airtel be eligible to bid again? Maybe. Maybe not. Time will tell.
What 5G phones are already available in Nigeria?
There are several 5G smartphones already on sale in the country. 5G phones from manufacturers like Samsung, Apple, Nokia, and Xiaomi are already available and on sale in stores and from online platforms across the country. Have a look at this article on compatible 5G phones in Nigeria.
Of course, a wider variety of compatible smartphones will be available in the country over time, especially whenever the expected 5G networks go operational.