A few days ago, Chinese smartphone manufacturer, Xiaomi, announced the global availability of their latest flagship, Xiaomi 12 Pro. In a surprise move, on the same day, Xiaomi Nigeria tweeted the price of the spanking new phone in Nigeria. It is great that Nigerians are getting the phone as early as many other countries are. But there was a twist to the excitement, and it has to do with the announced price. ₦499,000. That is roughly half a million naira.
The price tag of Xiaomi 12 Pro in Nigeria is ₦499,000 for the 12 GB RAM and 256 GB ROM variant. And Nigeria social media circles went up in flames as people responded to the reality that they had to pay half a million naira for a Xiaomi premium flagship. There were those who responded that "nothing go make me buy Xiaomi for that price when Samsung and iPhone dey", to those who said they were expecting it to sell for less – "I was expecting it to be between 250k to 300k". And then, some claimed that Xiaomi was after their life; an example: "Xiaomi fe pá mi ooo. 499? Ah!"
This uproar does not come as a surprise. It is to be expected that when a brand has sold itself to the market as a provider of affordable products that offer better value for money, any move to offer more premium products generates an uproar. We witnessed it happen earlier when TECNO began to introduce more premium Camon smartphones, and more recently the Phantom X (opens in another tab). For years, Xiaomi fans had bragged that their beloved brand offered them the opportunity to buy good phones at lower prices than Samsung. So, it must come as a shock to them seeing a Xiaomi smartphone in the same price segment as a Samsung premium flagship.
Is Xiaomi 12 Pro worth half a million naira?
The 8 GB RAM variant of Samsung Galaxy S22+ sells for ₦585,000, while 12 GB variant of Xiaomi 12 Pro sells for ₦499,000. That is still some value for money from Xiaomi, if you ask me. Never mind that the Xiaomi lacks IP dust and water protection. It does have much faster 120W charging against Samsung S22 Plus's creepy-crawly 45W in comparison. However, the two flagship smartphones are powered by the same processor and have the same internal storage.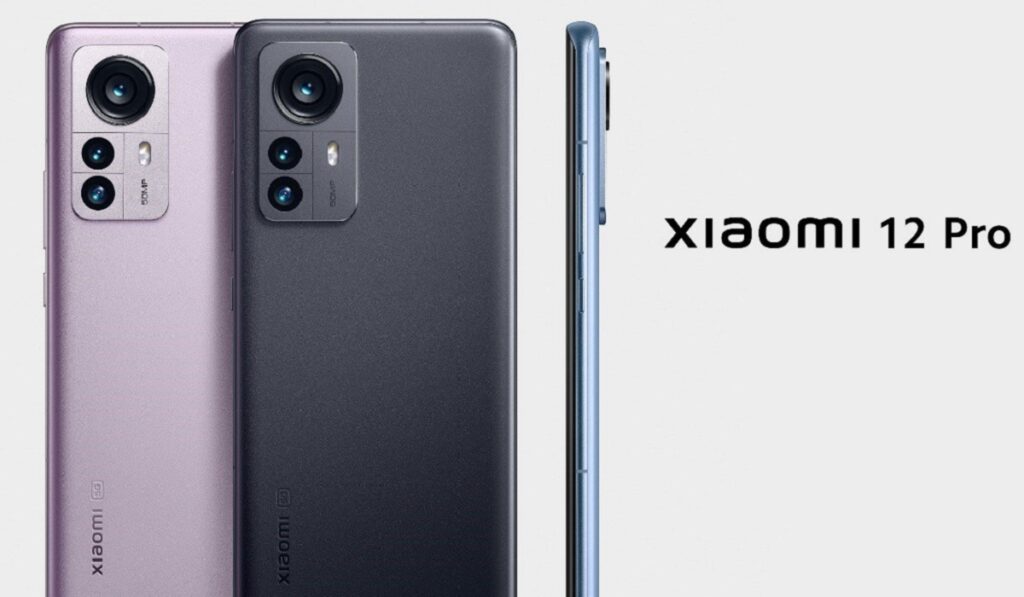 As far as photography and video recording are concerned, Xiaomi has generally beaten Samsung to it over the last few years, so there is that too. They both have 120Hz AMOLED screens as well. If you want 12 GB RAM on a Samsung S22 model, you have to buy the S22 Ultra, and that costs ₦749,000. A good summary is that Xiaomi 12 Pro is still significantly more affordable than its Samsung equivalent.
But Xiaomi's Nigerian fans have been spoilt by cheaper Redmi and Redmi Note models that sell for between ₦50,000 and ₦200,000, and this new business of shelling out half a million Naira for a Xiaomi smartphone is traumatic to them. I wager that they will adjust to the reality over time. If the free fall of the Naira is not arrested quickly, it is going to get even worse.
In wrapping up, I ask the all-important question: Will you spend half a million naira on the Xiaomi 12 Pro, if you can afford it? Will you buy one, perhaps, if you can pay in instalments? Even if you cannot afford it at all, do you think it is worth its price? Talk to me.
Dont sleep on this
You can buy your dream smartphone on an instalment plan. Call or message Courage on 0817 160 1491, and mention Mobility Nigeria.