The successor to last year's Camon 18 Premier is here, and it is a similar device in some ways. TECNO Camon 19 Pro (the 4G LTE model, not the 5G version) is here with us, and we are having an early experience of it. The Camon 19 Pro 5G is a different device, and we hope to bring you the unboxing and hands-on review of that too, soon.
The Camon 19 Pro sports a 6.8-inch IPS LCD screen, and we wish it had an AMOLED panel like its predecessor. Not that the LCD panel is bad; it is quite good. It just isn't the same as AMOLED. It has 120Hz refresh rate, though, which is good. Like its predecessor, it is powered by a Helio G96 chipset and 8 GB of RAM. Argh! A slight upgrade in processing power or RAM would have been a nice touch. But this is what we have, and it is what we shall have to deal with.
TECNO Camon 19 Pro Unboxing
The sales box and packaging is a white and grey affair. It is well done and quite understated in appearance. But it isn't the box we are interested in now; is it? Inside the box, you will find the following items: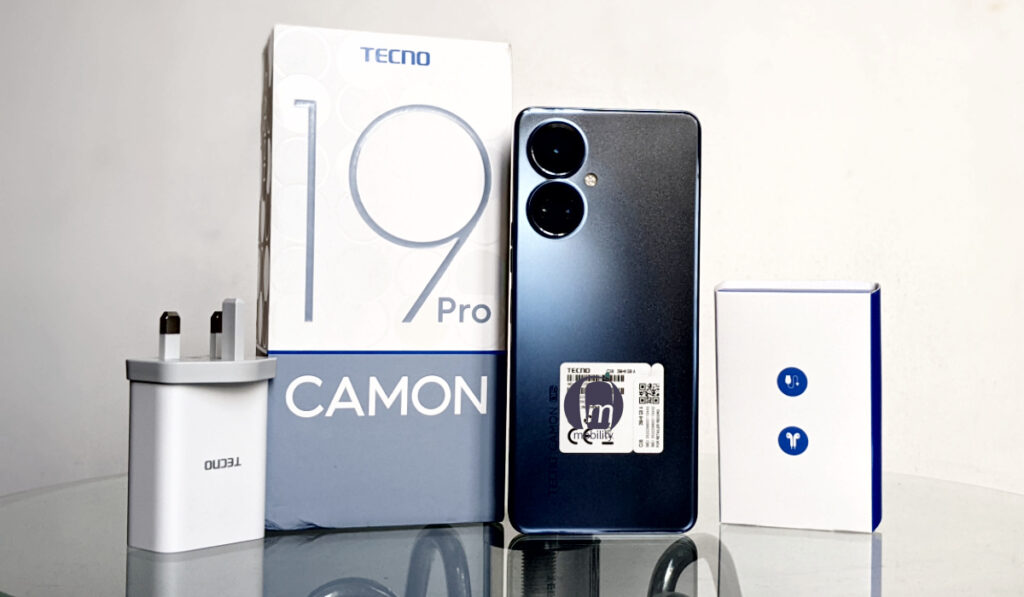 the phone itself (the Eco Black colour)
Transparent silicone rubber case
Screen protector
33W fast charging brick
USB Type-C cable
3.5 mm audio headset
Pamphlets and documentation
Enjoy our ASMR unboxing:
TECNO Camon 19 Pro Hands-on Review
Picking up the phone from the case, the Camon 19 Pro is a tall device – a little taller than its predecessor. For the back panel, it uses a material that is similar to that of the 18 Premier, but has a less slippery, less smooth feel. It is a frosty and matte feeling similar to what obtains on the back of Infinix Note 12 VIP. This should make it a little less prone to slipping out of your hand or off a surface that you place it on.
The camera module at the back of the phone gives the impression of two large sensors. However, those two round islands house three lenses. The design gives the impression that this phone is designed for serious photography, and we found out during our initial handling that the cameras are quite good. This is true for both the rear and the selfie cameras. They produce clear, natural looking photos that are not oversaturated. The front camera is a 32-megapixel snapper, while the rear triple camera comprises a 64 MP wide-angle lens, a 50 MP telephoto lens, and 2 MP depth sensor.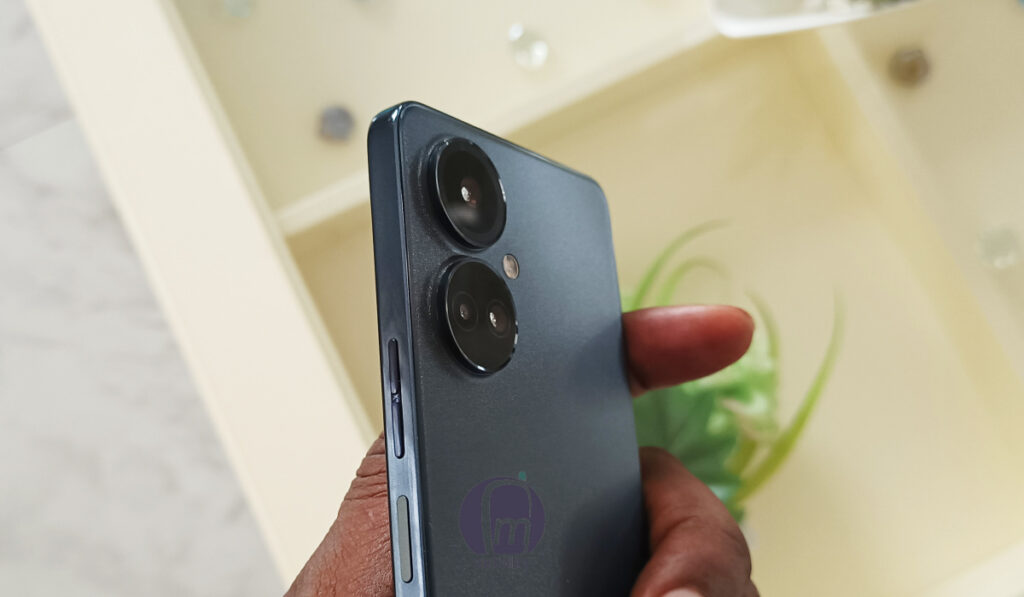 What is performance like? We have had our fair share of experience with the Helio G96 and 8 GB RAM< combination. It is a tried and proven combination, and our experience with it here is no different. The Camon 19 Pro runs smoothly. Opening and switching between apps on the phone is a smooth experience. Yes; we haven't installed all our usual apps yet, but we are not expecting any hitches with performance.
The Camon 19 Pro has 256 GB of internal storage. If, for some reason, you need more storage space, there is a dedicated microSD card slot available. As this is an unboxing and hands-on review, we haven't had the time yet to test the 33W fast charging of the phone, but we expect it to fill up the 5000mAh battery as fast as it does on other models.
Not to worry; we will provide more details in our detailed review coming up on our sister website, Mobility Arena. TECNO Camon 19 Pro is still on pre-order in the country. When it goes on sale, it will cost ₦165,000.
From 2001 when GSM phones were introduced in Nigeria till date, Mister Mobility has owned and used hundreds of mobile devices running proprietary, Java, Symbian, Palm, PocketPC/Windows Mobile, BlackBerry/BB10, webOS, Windows Phone, Firefox, Ubuntu Touch, to Android, iOS, and KaiOS operating systems.