Released in Nigeria in June 2022, Infinix Note 12 VIP is the top model in the Note 12 series announced this year. The others are the Note 12i, Note 12 G88 and Note 12 G96. Come have a close up look at this interesting device in our Infinix Note 12 VIP unboxing and hands-on review.
The Note 12 VIP sports a 6.7-inch AMOLED display with 120Hz refresh rate. But the major attractions to this 2022 smartphone are the 108-megapixel camera and 120W fast charging. While the former feature is becoming commonplace in the industry, there are not many smartphones that are equipped with 120W fast charging.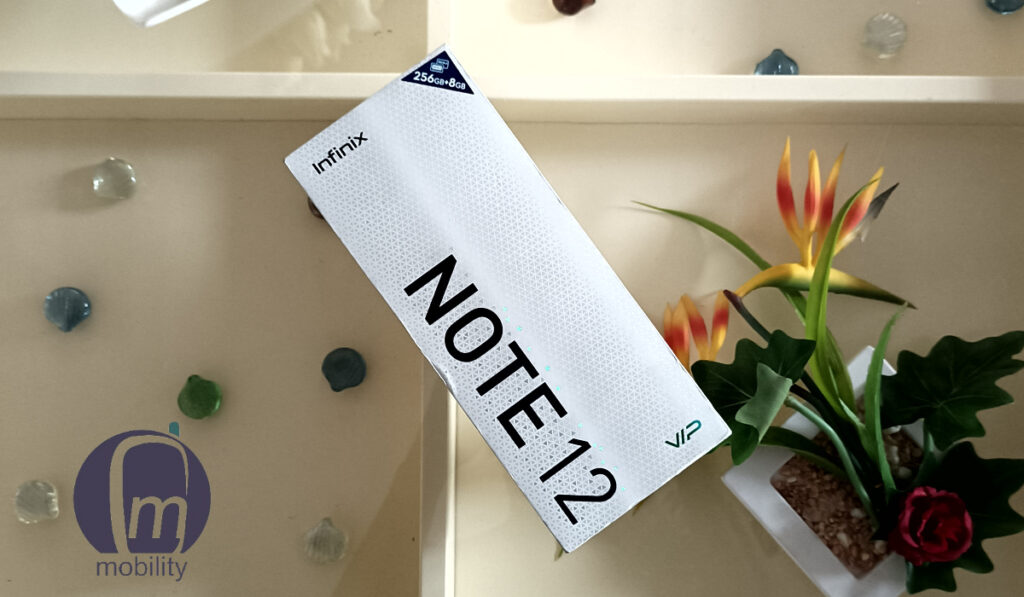 Infinix Note 12 VIP Unboxing
The phone comes in a long box. You might prefer the word, tall, instead. The general idea is that it is the same shape whiskey bottles come in. And when you open it, you will find the following items inside:
the phone itself
Transparent silicone rubber case
Screen protector
120W fast charging brick
USB Type-C cable
3.5 mm audio headset
Pamphlets and documentation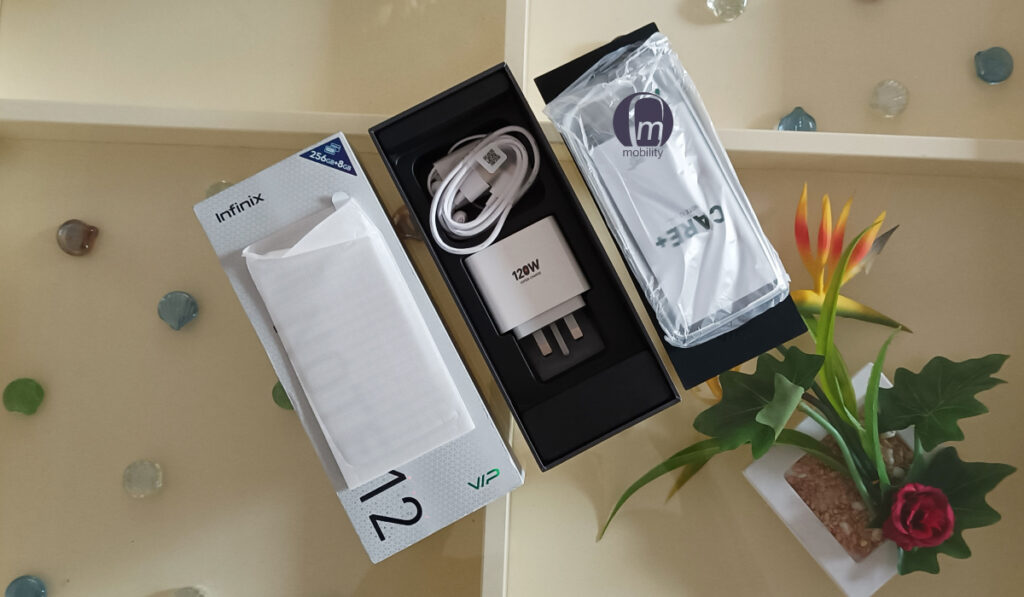 Infinix Note 12 VIP Hands-on Review
Picking up the phone from the case, it felt boxy, even chunky. But it is an illusion. Checking up the specs, it is actually a very trim size and weight, compared to other phones with similar specs. But I couldn't shake off that feeling of it being chunky. The good part is that it also feels solid in the hand. It feels very well built – almost like a mobile tank.
The back of Infinix Note 12 VIP is a mix of frosty and matte glass, which is a good thing, because it isn't slippery in the hand. It is reassuring to not have to worry about the phone slipping out of the hand at the slightest opportunity. If you have a record of dropping your phones by accident, though, I recommend that you use the supplied Silicon case.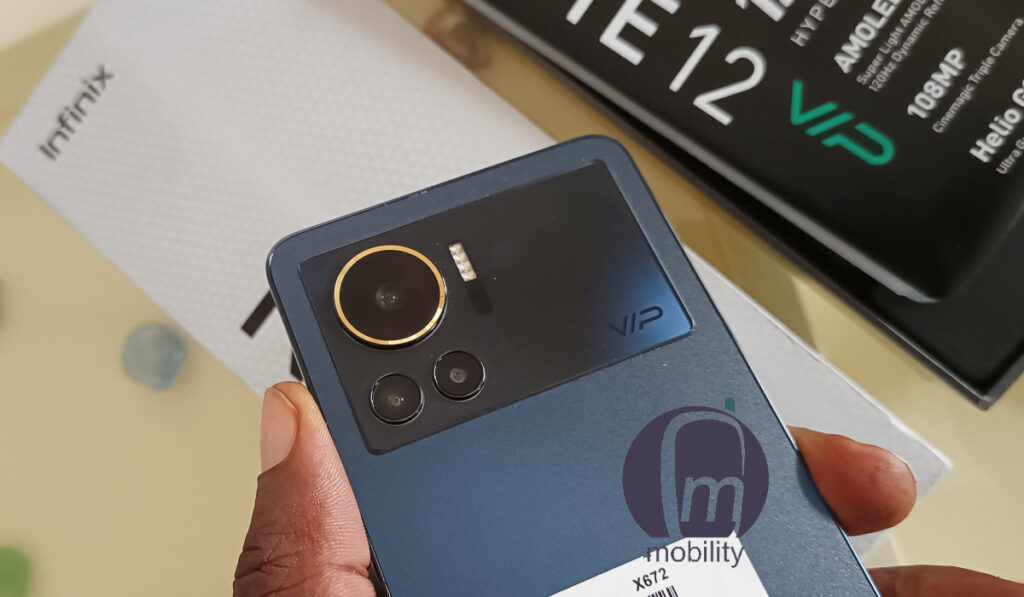 The Note 13 VIP has dual speakers. Dual, not stereo. Music playback is loud. Quite loud, but not the best audio quality we have heard in the mid-range class where it plays. The sound is boxy. That word again. It isn't horrible; just not the best we have heard. Video playback is good – good enough for its class.
Is Infinix Note 12 VIP a 5G smartphone? Not at all. This is a 4G phone, powered by a Helio G96 chipset, and coupled with 8 GB of RAM. There is 3 GB of Extended RAM. This is more than adequate for smooth operations. Opening and switching between apps on the phone is a smooth experience. Yes; we haven't installed all our usual apps yet, but we have seen this CPU+RAM configuration in action before in TECNO Camon 18 Premier, and it works like a charm with scores of apps installed and heavy usage. We don't expect any less from the Note 12 VIP.
Internal storage is 256 GB, which is more than adequate for most mobile phone users. If, for some reason, you need more storage space, there is a dedicated microSD card slot available.
As this is an unboxing and hands-on review, we haven't had the time yet to test the 120W fast charging of the phone. It is supposed to deliver a full charge from zero, in 17 minutes. How good is the 108-megapixel rear camera? These are the two headlining features. Will it live up to the hype? Read the detailed Infinix Note 12 VIP review on our sister website, Mobility Arena.
Infinix Note 12 VIP is already available in stores across Nigeria for about ₦199,000, if you are interested in getting one.
Dont sleep on this
You can buy your dream smartphone on an instalment plan. Call or message Courage on 0817 160 1491, and mention Mobility Nigeria.