Three days ago, a piece of news made the rounds, published on multiple websites. It is clear that it is a press release because all the different sites carried the same news, word for word, including the title. The title of the release on all of them read, "Xiaomi's phenomenal rise: Now the 2nd largest smartphone vendor in Nigeria".
According to the press release, the Q3 2023 report from Canalys says that Xiaomi now has 19% market share in Nigeria, leaving Samsung behind in 3rd place with 7% market share. Of course, in 1st place is Transsion, the name behind the combined might of TECNO, itel, and Infinix. That gap between Xiaomi and Samsung is massive: a whopping 12% difference. Amazing.
I have searched for a direct link to the Canalys report and not found one. Perhaps it is behind a paywall. But there is a chart, also supposedly from Canalys, showing the ranking for smartphone vendors in Nigeria for Q3 2023. Here it is: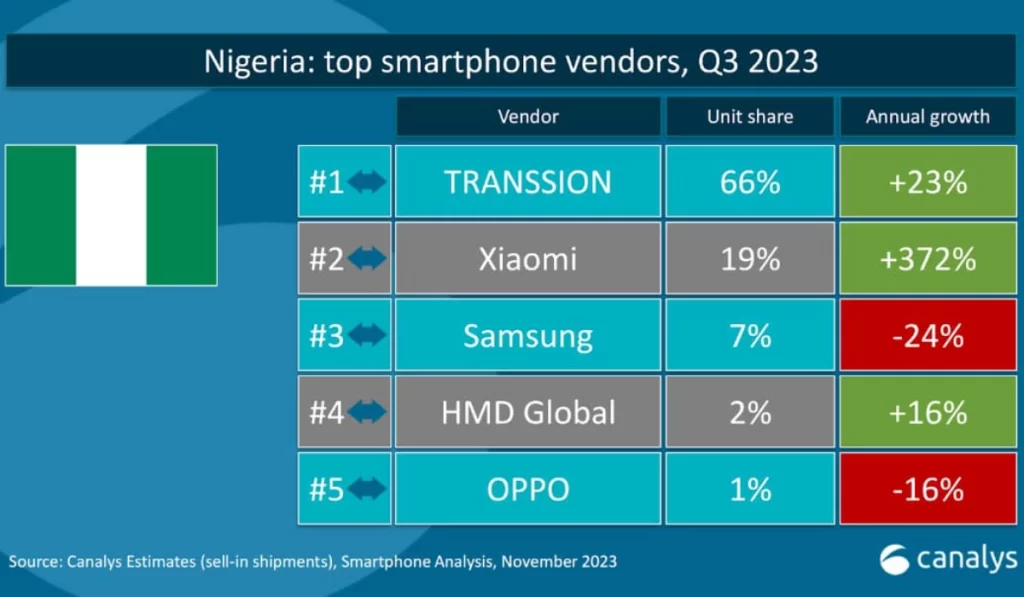 So, assuming this is true (I have to add this clause because I haven't seen the report myself, not because I think it isn't true), it shouldn't be a surprise. Samsung smartphones at the entry-level and lower mid-range level have been uncompetitive for a while. They are such poor value for money that I have found it difficult to recommend them to anyone. In a recent article, I showed how for a particular price, you'd get a TECNO (and Infinix, itel, or Xiaomi) smartphone with 8GB RAM and 128GB storage, while the available Samsung phones in that price bracket offer 4GB RAM and 64GB storage. Plus, the TECNO and Xiaomi phones have much faster charging technologies.
The differences in practical value between other brands and Samsung are often too huge to ignore. It was only a matter of time before this kind of thing happened. Samsung must be selling more flagships and premium models than any other brand in Nigeria, but its cheese at the low and medium ends is being eaten massively.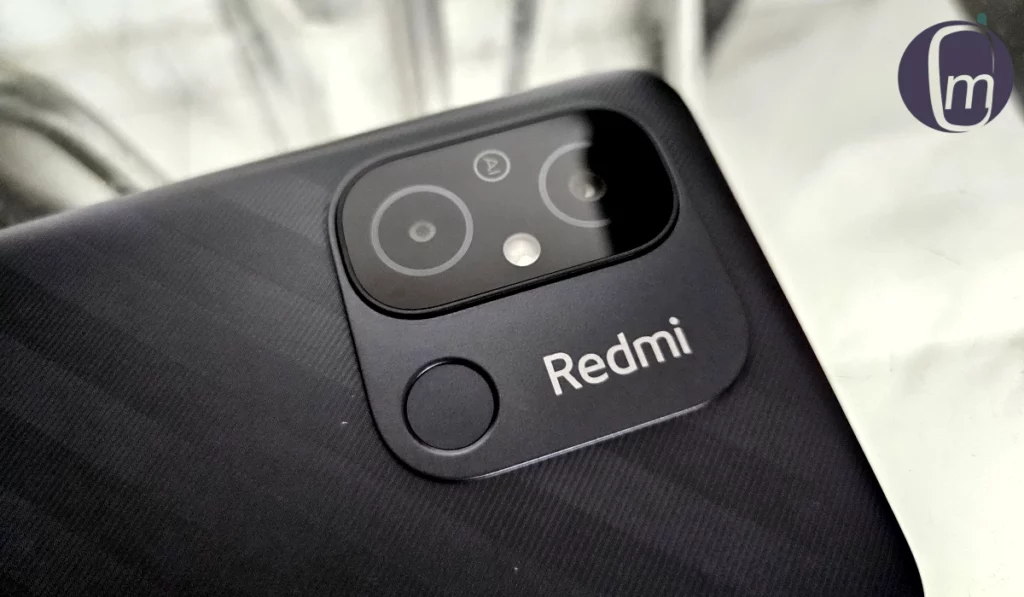 Also, note that these results are for Q3 2023 only. The picture might change the following quarter. One cannot be certain yet that such a massive gap over Samsung in Nigeria has come to stay. We shall have to wait and see. But it is true that Samsung needs to change strategy with its lower end phones, otherwise it will lose more ground. As I have said before, the budget market is where the battle for market share in Nigeria is largely fought and won or lost. And Xiaomi is doing it right when it comes to mid-range smartphones. Their Redmi series is making a killing. The Redmi 12C, in particular, is a masterstroke, and the company has doubled down on that by following it up with the Redmi 13C, a phone that is essentially an incremental upgrade to the former.
Meanwhile, it is interesting to see Nokia (HMD Global) in 4th place and OPPO in 5th. Nokia still sells some decent budget smartphones and are managing to coast along on that. OPPO's exclusive focus on premium and high-end phones is the key reason why it has been unable to achieve more market share. Unless the company throws in some really good budget models, that isn't likely to change, and their market share will stay small.
From what we know now, Xiaomi was the 2nd largest phone vendor in Nigeria in Q3 2023. I am eager to see what the next two quarters' reports will say. If the company maintains the 2nd spot for two more quarters, we can effectively wish Samsung good luck, because they will need it. In the meantime, here is a big "Well done" to Xiaomi for this feat; it is no easy thing to pull off.
Dont sleep on this
You can buy your dream smartphone on an instalment plan. Call or message Courage on 0817 160 1491, and mention Mobility Nigeria.