Last Updated on August 14, 2022 by Editor
The city of Abuja, in Nigeria's Federal Capital Territory, is well wired up with a network of fibre optics cables that criss-cross the more urban areas of the city. A growing number of ISPs ride on these cables to deliver unlimited Home Internet service in Abuja, to both residences and business premises across the city.
It goes by a variety of names: home wifi, home Internet, home fibre internet, etc. How it works is that a fibre optic cable delivers the service to your street, a cable connects the fibre to your home, where it terminates at a router. This router then broadcasts the Internet connect as a wireless connection (hotspot), to which you can connect your PC, smartphones, tablet, smart TV and any other device that requires an Internet connection.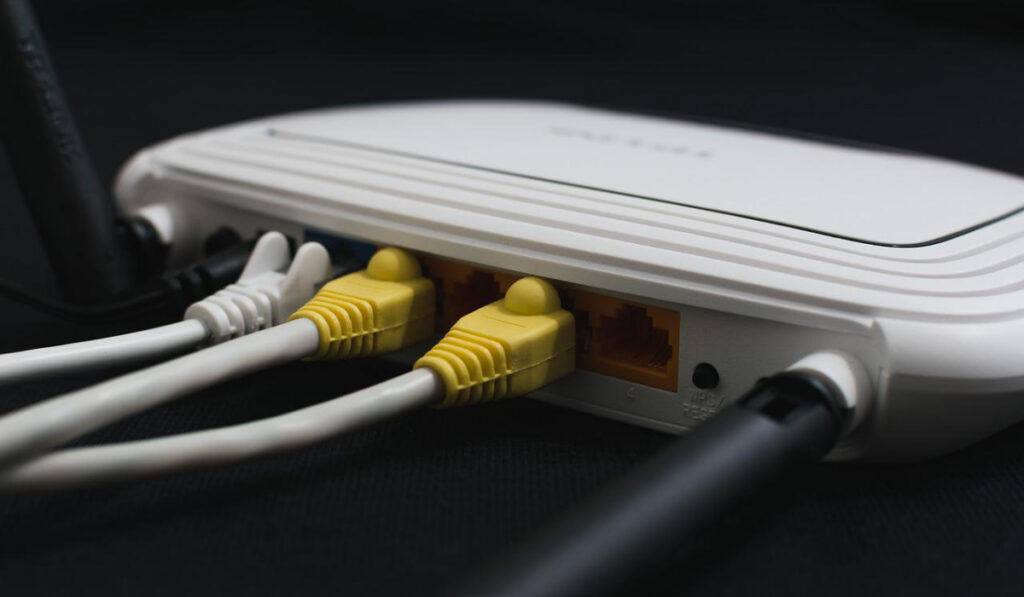 With everyone having access to generous data plans from the mobile networks, is there are reason to subscribe to an unlimited Home Internet service in Abuja? Are there any benefits?
Advantages of Unlimited Home Internet Service via Fibre Optics Cable
The top advantage of this service is that cable Internet is more reliable than wireless connections, as it is less susceptible to the weather. All other things being equal, a cable link will stay running regardless of dark, heavy, rainy weather.
Also, it is often without a data cap or throttling. While wireless networks tend to have a fair usage policy and speed throttle in place, fibre-based connections do not. Having understood these, let's look at the available unlimited home Internet providers in Abuja.
Which Is The Best Unlimited Home Internet Service in Abuja?
We have listed out three fibre Internet providers in Abuja for your consideration.
Legend
Legend is one of the most popular home Internet services in Abuja. Their basic DualPlay Home plan delivers up to 40 Mbps. It is an unlimited data plan, and costs ₦23,500 per month. Legend says that it is "suitable for a single person or a small family of not more than four." That suggests that there might be some form of Fair Usage Policy on the plan, though it is not explicitly mentioned. The other Home plan, called TriplePlay, includes unlimited Internet, a fixed line, and call minutes to use on the line. Legend TriplePlay delivers up to 80 Mbps, and goes for ₦36,550/month.
Legend TriplePlay X is a plan for the big boys. Costing ₦73,100 monthly, you get 150Mbps Internet, a fixed line, and call minutes on the line (300 minutes, same as what you get with Triple Play). Whichever of the three plans you are subscribing for, installation costs ₦69,875.
Dotmac
According to Dotmac's website, coverage extends over a large part of Abuja city, extending from Kubwa and environs like Anagada, Madalla, Sauka, to Gwarimpa, and across the city through Lugbe, Kurudu, to Asokoro. The basic plan, Unlimited Basic, delivers up to Mbps for ₦17,400/month. The top plan delivers up to 60 Mbps and costs ₦210,000 monthly. This ISP does not differentiate plans for residences from those for businesses.
IPnx
IPNX is one of the oldest ISPs in Nigeria. To get on their service, installation costs ₦45,150. Their home plans start from ₦12,900/month for 10 Mbps. There are six (6) residential plans in total, and the top one costs ₦62,350 for a 150 Mbps connection.
All of the unlimited Home Internet services mentioned in this article have No FUP, and no Data Cap. If you are in an area where public power supply is not stable, you might want to invest in an inverter power system to keep your home Wifi hotspot on when there is power failure.