Last Updated on June 21, 2023 by Editor
So, you have spent a little money to acquire a router for home or office Internet. It is a good investment, as it provides you with unlimited data at a comfortable fee. Whether your home/office Internet is a cable service or wireless, a multipurpose power bank might be the sensible backup plan to keep it running.
Do you need to ask why? You still live in a country where uninterrupted power supply is a mirage, and those power outages mean that you cannot use your WiFi for hours daily. Downtimes are bad for your productivity, not to mention your mental health. If an inverter system is not within your budget right now, a good alternative is to use a multipurpose power bank with your WiFi router.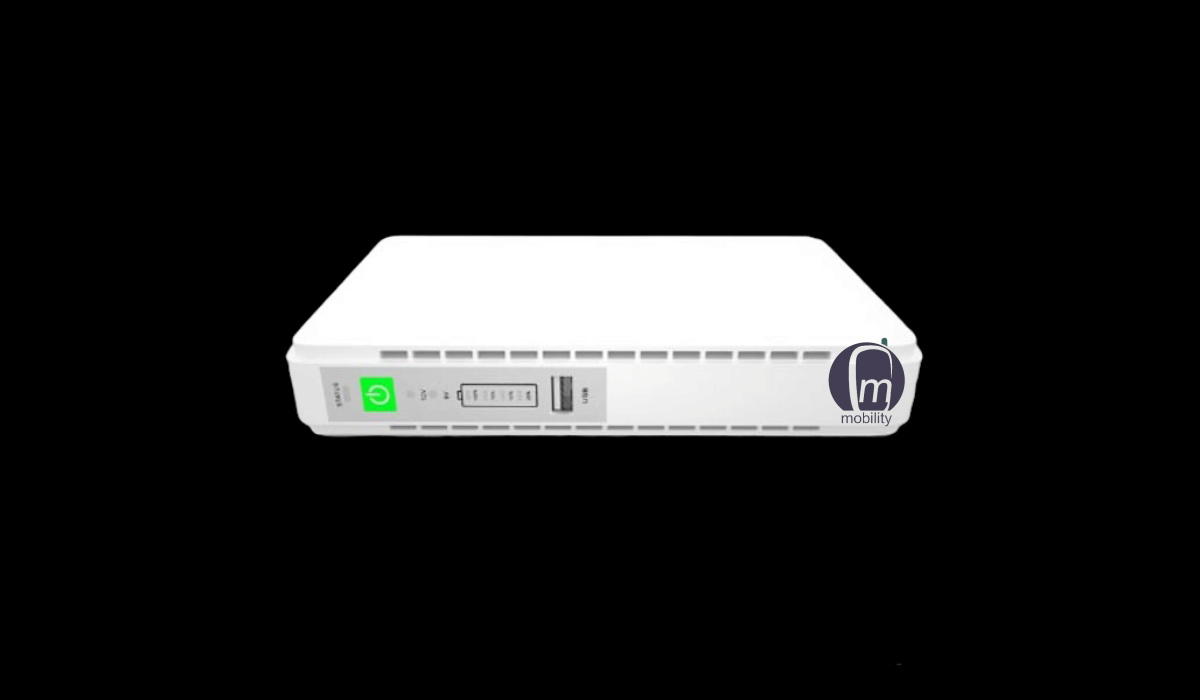 What is a multipurpose power bank?
These are not your regular power banks for charging your smartphone, though they can be used for that, too. They are much more advanced, offer multiple charging options, and can power WiFi routers, CCTV, decoders, fire alarm systems, and the like.
Perhaps you have wondered whether this was a possibility. Wonder no more. With about ₦15,000 to ₦25,000, you can buy a multipurpose power bank that provides you with 3 to 11 hours backup power for your WiFi router, and continue to enjoy your home or office Internet when there is public power failure.
These multipurpose power banks are also called WiFi power banks; others call them router power banks, while in some quarters they are called mini UPS battery backup. They work on the same principle as all inverter/portable battery systems: they charge from the mains when there is public power, and power your device when there is an outage.
Another advantage or benefit of using a router with a power bank is that some of these power backup systems also provide lightning and surge protection for your router. So, they serve a dual purpose.
What kinds of multipurpose power banks are available for WiFi routers?
There are different kinds and makes of WiFi battery backup in the market. A few of them are:
PoE 430P. This has an 8,800mAh battery and costs around ₦20,000.
Tiger DC UPS TDC-1100: this has an 8,800mAh battery, can power your router for up to 8 hours, and costs about ₦23,000
Marsriva Smart Mini DC UPS, which has a 10,000mah battery that can power a router for up to 11 hours. The cost is in the range of ₦17,000 to ₦20,000.
There are more affordable options. For example, if you check Konga or Jumia, you will run into a number of models that cost about ₦15,000 and have a 2000mAh battery that can power your router for 3 to 4 hours.
This article is not an endowment of any brand of multipurpose power bank; it is for information purposes. So, please do your research. Preferably, ask the ISP that provides your cable Internet service; chances are that they can recommend a brand or point you in the direction of a dealer. You are better off acting on a recommendation, because these are not products with well-known brands behind them.
Where can you find these multipurpose power banks to buy? Check Jiji, Konga, and Jumia. If you are in Lagos and feeling adventurous, you can take a trip to Computer Village in Ikeja.