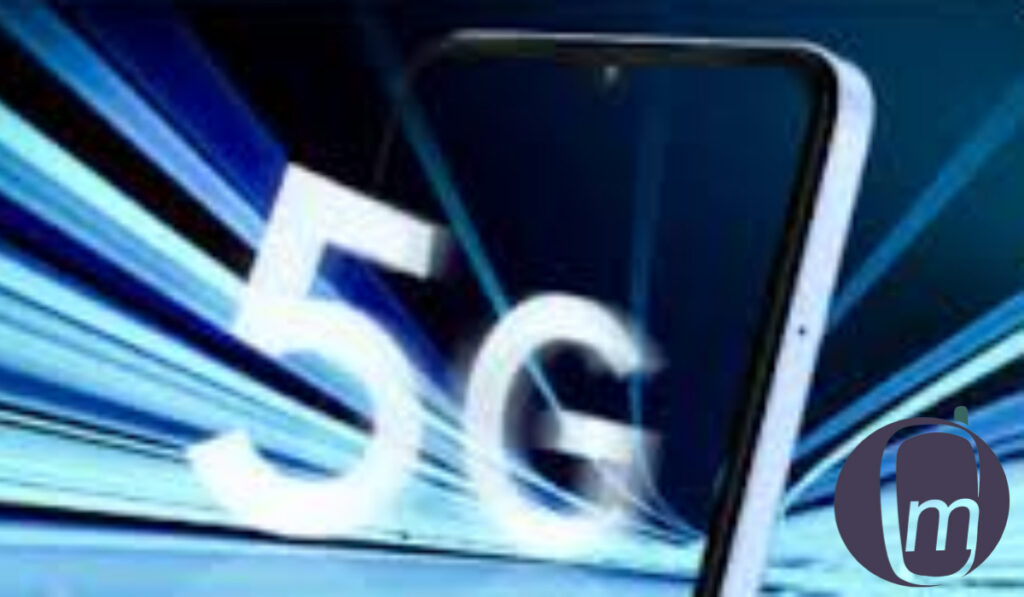 This is a good time to explore TECNO phones that have 5G. Why? MTN is widening its 5G network's coverage. Mcom (Mafab) is currently nowhere to be found. Airtel is rolling out its 5G network. Nigeria is firmly in the age of 5G services and TECNO, being a popular phone brand here, is one of the smartphone brands that already has 5G phones in the market in the country.
5G smartphones are not yet mainstream and are still mostly restricted to high-end and premium flagship devices. There are a handful of TECNO phones that have 5G in the market. Most are high-end, but two are in the mid-range category. Let's have a look.
Table of Contents
The list of TECNO phones that have 5G
POVA 5G
The POVA 5G was TECNO's first 5G smartphone. Released in December 2021, it has a large 6.9-inch display, a 50MP main camera, 8GB RAM, a Dimensitu 900 processor, and a 6000mAh battery. It is hard to find now, but it is one of the entry-level 5G phones in TECNO's portfolio. It had a recommended retail price of ₦147,000 at launch.
Camon 19 Pro 5G
Launched in middle of 2022, the Camon 19 Pro 5G has a 6.8-inch display, a 5000mAh battery and a 64MP camera. It is a much better camera phone than the POVA 5G, and is also more expensive, but it has a weaker processor. Recommended retail price at launch was ₦198,000.
Phantom X2
The Phantom X2 is in high-end category here. With a 6.8-inch display, 64MP camera, and 5160mAh battery, it features a powerful Dimensity 9000 chipset. It was released in December 2022. How much does it cost? Anything from ₦375,000.
Phantom X2 Pro
Released alongside the Phantom X2, the X2 Pro differs with a superior 50MP camera with telephoto lens and optical zoom, and 12GB of RAM. Everything else is the same as the X2. Phantom X2 Pro has a recommended retail price of ₦481,000.
Phantom V Fold
TECNO's first foldable phone packs a punch with its Dimensity 9000 chipset and 12GB RAM. The only reason you are getting this phone is if you really want to use a foldable screen. Or if you want a phone that makes a statement. I can't fault you for either choice. The Phantom V Fold was launched in February 2023. It is available from ₦695,000, making it the most affordable large folding smartphone you can buy today.
Spark 10 5G
Of the available TECNO phones that have 5G, this is the most affordable till date, but it almost feels like an audio launch now. It was launched in March 2023 but till now, no-one has seen it to buy. The Spark 10 5G has a 6.6-inch LCD screen, up to 8GB RAM, a Dimensity 6020 chipset, and a 5000mAh battery. When you run into one, please buzz me.
Camon 20 Pro 5G
Launched in May 2023, the Camon 20 Pro 5G features a 6.67-inch display, a Dimensity 8050 chipset, 8GB of RAM, and 256GB storage. The recommended retail price is ₦199,900.
Camon 20 Premier 5G
This is essentially the same product as the Camon 20 Pro but with 512GB storage instead, a premium back panel made of leather and ceramic, and a superior rear camera configuration featuring a 50-megapixel main camera and an 108-megapixel ultrawide angle lens. TECNO Camon 20 Premier 5G has a recommended retail price of ₦295,500.
Seeing as TECNO makes phones with the Nigerian market on mind, TECNO phones that have 5G are compatible with 5G frequency bands in Nigeria. That means they support local 5H network's by MTN, Airtel, and Mcom (Mafab). These are the only three licensed 5G operators in the country at this time.
Dont sleep on this
You can buy your dream smartphone on an instalment plan. Call or message Courage on 0817 160 1491, and mention Mobility Nigeria.