I had just gotten home after a hectic day at work. A quick glance at the clock told me it was 4.30pm. It was an early return for me. As usual, public power supply was AWOL, but I was thankful to be able to kick off my shoes and strip down to my boxers. What is the point of dressing like T'Challa in the sweltering heat of Lagos? Lagos is not Wakanda, please.
Also, as is common with most middle class …cough! cough!.. families, the power generator was not going to kick into action until 7pm. Till, then, I was going to have to take a chill pill and enjoy as much of nature as I could.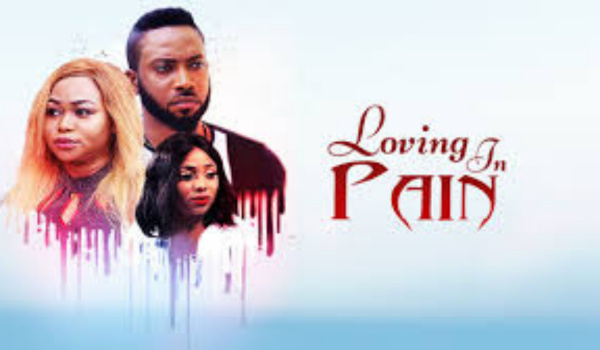 A notification popped up on the screen of my LG G6 just as I sank into my favourite sofa by the window. It was from the iROKOtv app and it announced the availability of a new movie. Oh, great! I thought to myself. Something to relax with before the sweet hands of sleep massaged my consciousness away. Whenever I get the chance to be home early, an afternoon nap was almost guaranteed to happen. An afternoon nap helps a great deal. if your schedule allows it, you should try it.
Loving In Pain
Anyway, back to the story, the movie was titled, "Loving In Pain". I won't bore you with the synopsis, but it was interesting enough for me to want to download it right away. So, I tapped on the big, red "Watch Movie" button. iROKOtv app always offers two download options: High Quality and Data Saver. I believe the tags are self-explanatory.
The LG G6 has a high resolution screen and so I always download the High Quality version of movies. This time, I quietly tapped the "Cancel" button and exited the app. There was no way I was going to download the over 500MB high quality video file, and I was not interested in the Data Saver version.
What happened this time? Was the file bigger than other movies I had downloaded in the past? No; it wasn't bigger. The problem was not the size of the movie. The problem was my mobile internet bundle.
You see, last week, my unlimited data plan expired and I needed to renew. But I was broke at the time and could spare only N1,000 for an internet subscription. It also had to be a reliable 4G data plan. Eventually, the best I could find was Smile 4G's 1GB bundle for N1,000.
When I was not mad, how could I burn almost 600MB of my 1GB data plan on a movie? One single file. No, brothers and sisters. I would download it as soon as I renewed my Unlimited data subscription, but not a moment sooner.
Mobile Internet Usage: Nigeria Is Not Wakanda
Reflecting on the whole episode, I reminded myself that my experience was the reality of the average mobile data subscriber in Nigeria – a N1,000 data plan for the month. And that bundle has to be managed. For a moment, I experienced the frustration of seeing things I would love to download and enjoy and being unable to do it, because of the cost of data.
Yes; Nigeria is not Wakanda, the fictional country that is the most technologically advanced country in the world and where citizens had easy and affordable access to super fast internet. And I am not T'Challa aka Black Panther, the obscenely rich president, super-hero and protector of the country.
Yes; this was truly a case of loving in pain. If that scenario that I found myself in is your current default situation, may God bless your hustle and bring you to the place where Unlimited data will not be a problem. I have more stories coming up so check back here on MobilityArena.com on a daily basis.
In the meantime, this experience reminded me of an earlier article I wrote, titled, Once you go Unlimited, nothing else feels right. Walahi! No be lie. Do not forget to share this article.
From 2001 when GSM phones were introduced in Nigeria till date, Mister Mobility has owned and used hundreds of mobile devices running proprietary, Java, Symbian, Palm, PocketPC/Windows Mobile, BlackBerry/BB10, webOS, Windows Phone, Firefox, Ubuntu Touch, to Android, iOS, and KaiOS operating systems.