Welcome, Samsung phones lover. To make it easy for you, we have compiled the most authoritative list of Samsung phones and their prices in Nigeria in 2022. All the smartphones listed here are compatible with 2G, 3G, and 4G local mobile networks like MTN, Globacom, Airtel, and 9mobile.
While some of these phones listed below are 5G compliant, we are yet to see 5G networks rollout in Nigeria, though provisional licences have been issued.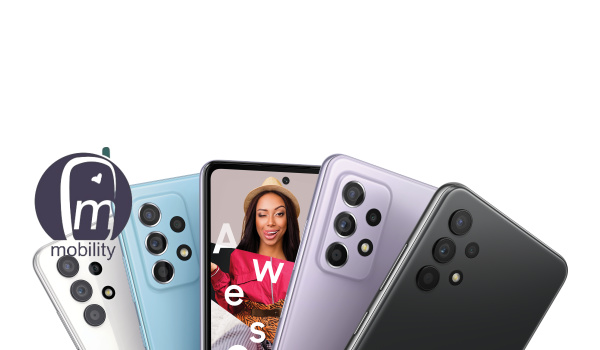 List of Samsung phones in Nigeria, and their prices in naira
Samsung Galaxy A03 Core 2/32GB ₦50,000
Samsung Galaxy A02 2/32 GB ₦51,500
Samsung Galaxy A02 3/64 GB ₦56,000
Samsung Galaxy A03s 3/33 GB ₦66,000
Samsung Galaxy A03s 4/64 GB ₦75,000
Samsung Galaxy A12 4/128 GB ₦89,000
Samsung Galaxy A22 4/64 GB ₦106,000
Samsung Galaxy A22 4/128 GB ₦116,000
Samsung Galaxy A32 ₦136,000
Samsung Galaxy A72 ₦230,000
Samsung Galaxy S20+ 8/128 GB ₦360,000
Samsung Galaxy S21 8/256 GB ₦480,000
Samsung Galaxy S21 Plus 8/256 GB ₦560,000
Samsung Galaxy Note 20 Ultra ₦620,000
Samsung Galaxy S21 Ultra 12 / 256 GB ₦690,000
These are some of the most popular Samsung phones on sale in shops and on ecommerce websites in Nigeria. You can pick one up from Swot Solutions, Pointek, Slot, and many other retailers across the country.
Samsung phones of ₦50,000 in Nigeria
Budget phone buyers will be interested in a list of affordable Samsung phones that cost ₦50,000 and less. There are not a lot of them, sadly, so your options are limited. Here are the available few.
Samsung Galaxy A3 Core. ₦37,000. This is the cheapest Samsung smartphone in Nigeria at the moment, though there is a slim chance you can find an older entry-level model being sold at a bargain price in an obscure corner shop somewhere. But, trust us, you are not likely to enjoy using such a phone.
It is fast disappearing from shelves, though, so of you are going to get one, act quickly. MobilityArena has a Samsung Galaxy A3 Core review, if you'd like to have an idea of what you are buying before you actually spend the money.
Samsung Galaxy A02 3/64 GB ₦51,000 (it costs a tweeny bit above ₦50,000, but it is close enough).
Unless someone has sneaked in an unknown entey-level Samsung phone into Nigeria, these are the only two models we know that you can buy with ₦50,000 in hand.
We share free and useful content about mobile technology and services in Nigeria.