Last Updated on July 5, 2022 by Editor
When I first heard of Quick Credit by Guaranty Trust Bank, I quickly dismissed it, not expecting anything different from the normal, rigorous application process to get a loan from a Nigerian bank. I had experienced the convenience of non-bank loan services and was not ready to subject myself to the rigours of bank applications.
Those who follow my thoughts on the subject know how I have insisted over the years that if there is anyone who is best equipped and positioned to handle seamless loans, it is the banks. They have ALL of the data required – your personal details, as well as your cash inflow and outflow. Why they were not doing it was befuddling.
But a number of circumstances brought me to have a second look at Quick Credit, and I was marvellously surprised at what the service has to offer. Apparently, Guaranty Trust Bank had decided to bell the cat.
The summary is that whether you are a salary earner or a self-employed person, Quick Credit offers the fastest loans and the lowest interest rate in Nigeria for now. At least, that I have seen. And it requires no paper work or collateral. All you need is a mobile phone – any kind, with or without Internet access.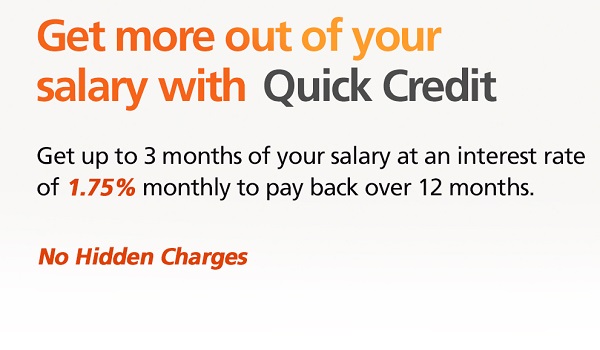 How does it work, and how can you take advantage of it? Here are all the details you require.
Quick Credit review: Why I found it attractive
Many other loan apps charge as much as 15% per month on their loans, which is quite steep for anyone, to be honest. I know one that charges up to 24%. Try taking a loan for business on an interest rate of 24%, 15%, or even 10% per month and see how quickly your business chokes. 1.75% interest rate is a welcome breath of fresh air. It is the lowest lending rate I have seen in the industry, and I do stand to be corrected.
Not only is the interest rate the most pocket friendly, but you can get your loan in 5 minutes max – without filling any form on an app or webpage, and without any collateral. Quick Credit uses your existing cash inflow and outflow data from your Guaranty Trust Bank account to work out your eligibility.
Who else knows how creditworthy you are, and how much credit you can take on than your bank? As mentioned before, your bank already has all the information that they need to know about you – name, address, telephone number, even employer. So, the documentation aspect of applying for a loan is skipped completely.
You need to have a salary account or business account with Guaranty Trust Bank to use the service. Quick Credit is one of the few loan services that is friendly towards entrepreneurs. If you run a small business in Nigeria and have used many of the available loan services, one of the first bottlenecks is that they do not service entrepreneurs. If you are not a salary earner in a "recognizable" company, you are out of luck.
Quick Credit offers open arms to this highly neglected segment of the Nigerian society. So, whether you work in a corporate organization, an unknown small business, or actually run a small enterprise, you can use this service. Note though that you must have a minimum monthly inflow of ₦20,000 in your bank account or earn a minimum net monthly salary of ₦10,000 to qualify for a loan. Update: It appears that GTBank has later shut the door of the service to business owners.
I have mentioned this before, but it bears repeating: you do not need a smartphone or Internet access to use this service. Perhaps this is the most brilliant aspect of the service. You can be a farmer in the countryside where Internet access is spotty, a shop owner at Computer Village where most Internet services are an experience in frustration, or all you have is a lowly feature phone. You can apply for a loan by dialling a simple code, and you will get approved and credited in minutes.
Quick Credit review: How to apply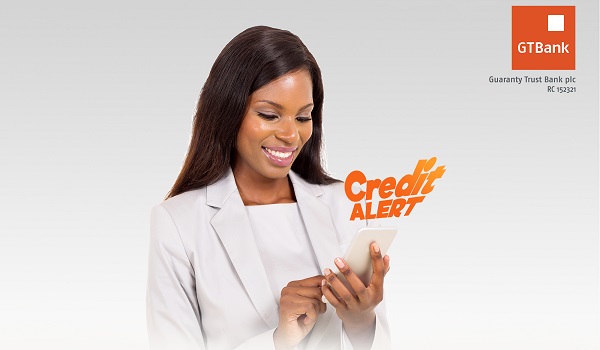 One just dials *737*51*51# and follows the prompt. You must dial it from the mobile number that your Guaranty Trust Bank account is attached to.
After dialling the above code on your phone, the menu will notify you of a loan offer – which includes loan amount and duration. If you accept the offer, your bank account is credited almost instantly. As I followed the prompts, a part of me kept waiting for the catch, and I was pleasantly surprised to have the credit alert in a few moments.
Of course, Quick Credit is also available via GTBank's mobile apps and Internet banking platforms, so if you want to use those instead, you are welcome to.
Quick Credit review: repayment
How does repayment work? In taking a Quick Credit loan, you give Guaranty Trust Bank the mandate to deduct your monthly repayment from your bank account when due. It is all automated and requires no effort from you.
On the due date each month, the system will deduct the amount due for that month. So, if you take a loan for 6 months, the deduction happens automatically monthly for 6 months. And you can take another loan as soon as you are done servicing the existing one.
Note that if you do not have money in your bank account on the due date, Guaranty Trust Bank will still debit the due amount, leaving your account with a negative balance. Defaulting will also reflect in your credit report. Yes; there are functional credit report agencies in Nigeria now. I had a late repayment once and that reflected in my credit report.
Quick Credit review: answers to common questions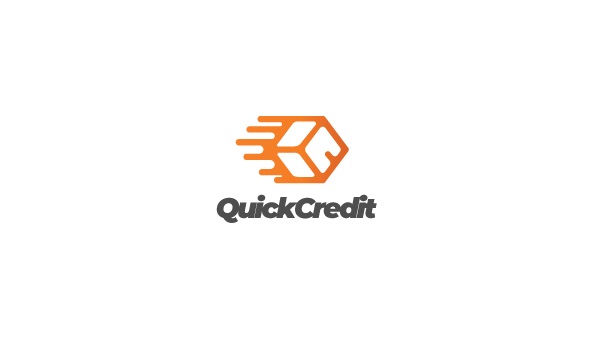 How much loan can I take from Quick Credit?
Quick Credit offers you loans of up to ₦5million.
What is the maximum term of loans from Quick Credit?
Each loan runs from 6 to 12 months.
How much interest does Quick Credit charge?
Quick credit charges an interest rate of 1.75% monthly. There are no other charges outside that small fee.
Are there any issues that can bar you from getting a Quick Credit loan?
Yes; there are. If you have a bad credit rating, unserviced loans from elsewhere, or dud cheques, you will be unable to get a Quick Credit loan. It is important to keep your credit history clean. It really is a revelation, if you ask me, and this is GTBank stepping into the personal loans space with big guns blazing. It is more convenient than what the other app-based loan services offer. It is faster. And it is the most pocket-friendly so far.
If you'd like to give it a go, just dial *737*51*51#. Feel free to ask any questions you may have about Quick Credit and I will answer as best as I can, based on my experience with the service. I hope you found my Quick Credit review helpful. The more reason why you should follow and read MobilityArena. You get real value here.