About a year ago, in a video demonstration, I showed how Infinix's XOS and TECNO's HiOS were now the same software with minor visual tweaks. I used an Infinix Note 12 VIP and TECNO Camon 18 Premier to demonstrate this (the video is embedded below, and here is also the direct link).
With the arrival of the Camon 20 and itel S23+, I was able to compare itelOS and HiOS, and it turns out that itelOS is now also exactly the same software as HiOS and XOS. Again, with minor visual differences.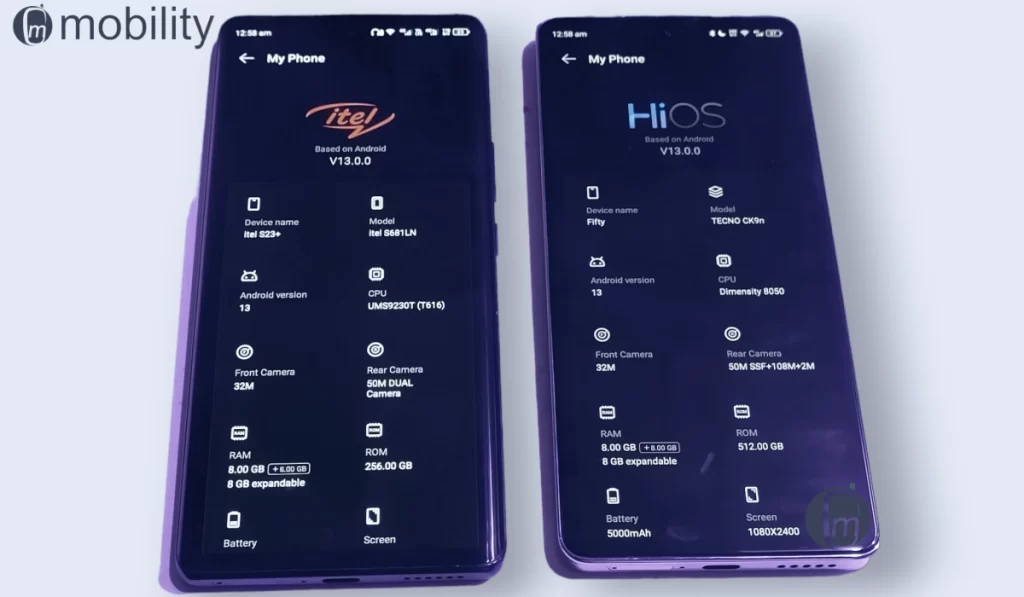 I expected this to happen, seeing as TECNO, Infinix, and itel all belong to the Transsion group. Sharing the same software across the three brands is an effective way to keep operational costs down. And it isn't only TECNO, Infinix, and itel doing this. Xiaomi, Redmi and POCO phones, OPPO and OnePlus do it. All across the world, related smartphone brands are pooling resources together for research and development, so as to keep their operational costs as low as possible.
This sharing of resources is also happening on the hardware front. Many new OnePlus phones are rebadged or rebranded OPPO phones. Quite a number of Redmi and POCO phones are rebranded Xiaomi phones. And I can tell you authoritatively, that TECNO and Infinix have been sharing some hardware for a while. The trick is to implement a few minor changes to throw you off visually.
Essentially, it doesn't matter much whether you buy an OPPO smartphone or a OnePlus smartphone. Bar a few situations, it won't matter much whether you buy a TECNO phone, an Infinix phone, or an itel phone. It is what it is, and we all will deal with it.
On the software front, itelOS and HiOS and XOS are now the same experience. If you have used a TECNO phone, you can switch to an Infinix phone or an itel smartphone and you wouldn't know the difference. The flavours have been harmonised.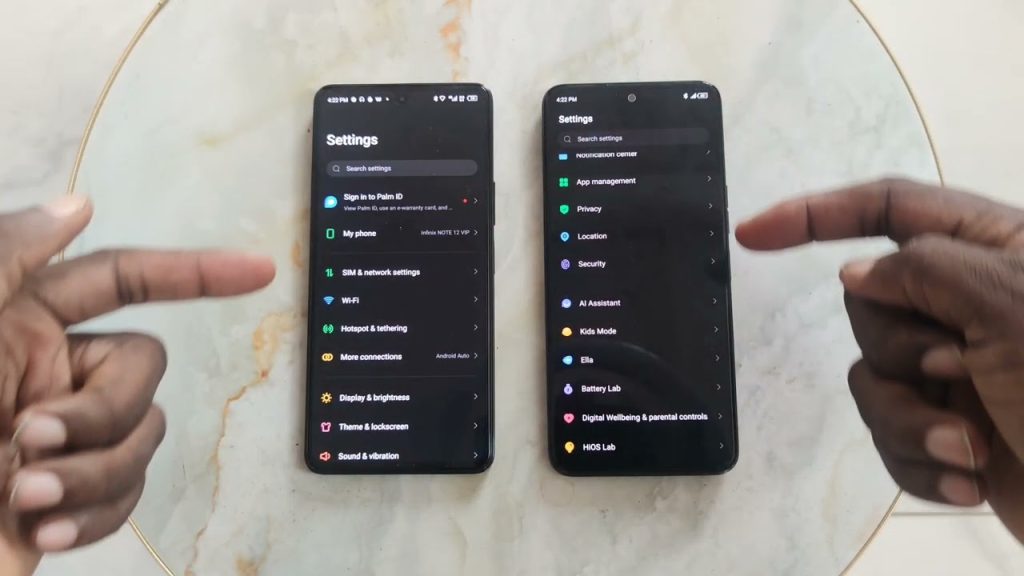 Is this a good thing or a bad thing? It depends on how you look at it. The smartphone market is now highly saturated and all brands are trying hard to stay competitive with prices. Sharing resources among related brands is a good way of doing it. On the flip side, it further erodes the market of the variety that we used to enjoy. Even if I already had an Infinix phone with me, I used to be able to look forward to a different experience with a TECNO or itel smartphone, and vice versa. That excitement at the prospect of variety is gone.
Once I have used one, I know exactly what to expect on phones from the other two brands. Right now, I have the Camon 20 Premier and itel S23+ nearby: the software experience is the same. That's it. There is serious differentiation in hardware, though, to still make each distinct experiences.
One area that I am hopeful this new move will bring benefits is that of software updates. TECNO and Infinix and itel have a poor rating with software updates. In theory, sharing the same codebase and resources for software across the three brands ought to make it easier to execute software updates on their phones. I hope that theory translates to reality. I am fan and advocate of software updates and would like to see Transsion's babies begin to take them more seriously.
My Camon 18 Premier shipped with Android 11 and got updated to Android 12. Fair attempt. Will it get Android v13? I can dream; right? Yes, I can, though I know the chances of that happening are next to zero. A few TECNO and Infinix models get one major Android update and that is it. I am trying to remember whether any itel smartphone I have owned ever got an Android update. But it is understandable: entry-level Android phones are usually not bestowed that favour. Perhaps only Samsung and Nokia ever push out updates to entry-level models.
But like I said, harmonising itelOS and HiOS and XOS, as we are seeing, just might be what it takes to see a top-of-the-line itel phone like the S23+ get an Android software update. It currently runs Android v13. It will be good to see it get updated to v14.
You might like it. You might dislike it. But it is here to stay. itelOS and HiOS and XOS have been harmonized and I don't see Transsion going back on it. As already pointed out, it is the new direction among smartphone families and groups globally. Settle down and enjoy the ride.
PS: More entry-level itel phones used to run what was essentially stock Android. I wonder if this new itelOS is being implemented in current entry-level itel phones and what impact that would have on their performance. Having a custom user interface on entry-level hardware almost always worsens performance. I hope that itel keeps itelOS away from their entry-level models. If not, God help their users.
Dont sleep on this
You can buy your dream smartphone on an instalment plan. Call or message Courage on 0817 160 1491, and mention Mobility Nigeria.