The Nigerian government has lifted the ban on SIM replacement and released fresh requirements for SIM replacement. Find out how to retrieve your lost SIM card, from the year 2021 onwards. 
The Nigerian Communications Commission (NCC) has made public new guidelines and requirements for mobile and wireless subscribers in the country who want to replace lost, stolen, or damaged SIM cards.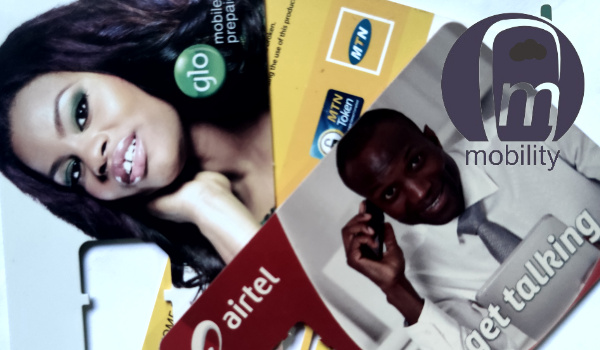 With the ban on SIM replacement lifted, subscribers of MTN, Airtel, Glo, 9mobile, Smile, and ntel who have misplaced their SIM cards, or have them stolen or damaged, can once again have the card replaced, but only based on a new set of replacement requirements.
Those requirements are based on the new NIN SIM card attachment policy.
Table of Contents
Requirements to retrieve your lost SIM card
To replace your SIM card, your service provider will now require you to provide a valid National Identification Number (NIN). This is following on the heels of the new government policy that requires all mobile and wireless lines in the country to be attached to a NIN.
After submitting your NIN, the National Identity Managemnt Commission (NIMC) will verify the number, and your service provider also make sure that other "relevant guidelines and regulations of NCC concerning SIM replacement are fully adhered to".
Basically, there are three broad requirements:
That the subscriber present a NIN;
That an effective verification of the NIN is carried out by NIMC; and
That the relevant Guidelines and Regulations of NCC concerning SIM Replacement are fully adhered to.
What to do to retrieve your lost SIM card
If your SIM goes missing, is stolen, or damaged, and you need to replace it, make sure you have your NIN, then go to the nearest outlet of your mobile service provider to request for a replacement.
The new requirements for SIM replacement were arrived at based on the work of a technical committee that included reprensentatives of the Nigerian Communications Commission (NCC), National Identity Management Commission (NIMC), the Association of Licensed Telecommunications Operators of Nigeria (ALTON), and Mobile Network Operators (MNOs) – MTN, Airtel, Glo, 9mobile, and others.
The news of this new SIM card replacement policy was broken by the NIMC on the 2nd of January 2021.
Dont sleep on this
You can buy your dream smartphone on an instalment plan. Call or message Courage on 0817 160 1491, and mention Mobility Nigeria.