A common problem experienced by people in Nigeria who want to subscribe to Apple Music is that of payment. For some reason, the most commonly used Naira MasterCards issued by banks do not work. This quick guide addresses that problem and spells out to you how to pay for Apple Music in Nigeria.
Nigerians who want to pay for an Apple Music subscription constantly get rejected at the point they add their Naira Mastercard. Some have tried to solve the problem by changing their country that their Apple ID is set to. But that only creates a new set of problems, which includes having their Nigerian debit cards getting rejected as well.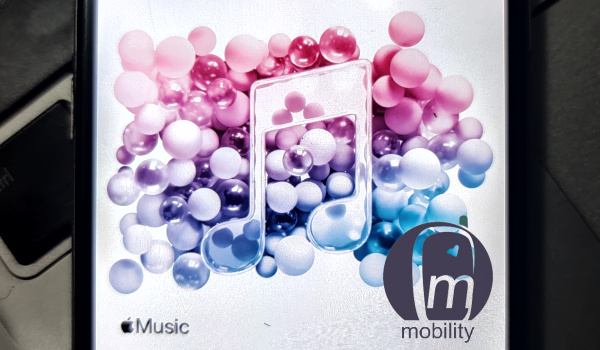 Apple's website says that most Nigerian debit and credit cards are valid for payment of Apple Music subscriptions. But the everyday experience of Nigerians says otherwise. Most do not work.
Some years ago, Apple began to bill Nigerian subscribers in Naira to ease the pains of subscribers, but that soon stopped working. We will not go into why this happened, but it has to do with Nigerian banks and currency exchange rates. The problem appears to be with the Naira Mastercards issued by banks. As such, if you want to pay for Apple Music in Nigeria, you need to look elsewhere – that is, get another means of payment.
What of PayPal? Unfortunately, using Nigerian Paypal accounts is a headache, as thoise accounts cannot receive funds, but send only. Did you say "Madness"? We agree. How do you spend money you can not receive? Attach it to your bank account. Which is another round of troubles.
Anyway, let's get to the meat of this article.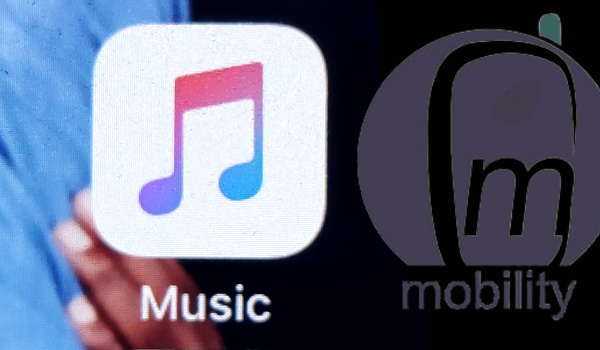 Table of Contents
How much is Apple Music subscription in Nigeria?
Apple Music subscription in Nigeria costs ₦1000 per month. This gives you acess to a variety of music genres for a period of 30 days.
How to pay for Apple Music in Nigeria
If you are based in Nigeria, there are four ways you can pay for your Apple Music subscription. Which bank card works for Apple Music in Nigeria? Unfortunately, ATM cards don't work any more for Apple Music and many other foreign services. To pay for Apple Music subscription, you need a different kind of card. What card can you use to pay for Apple Music in Nigeria? Let's look at them below.
1. Get and use an ALAT Virtual Dollar Card
ALAT's Virtual Dollar Card allows you to make payments for Apple Music in Nigeria quite easily. It is one of the selling points of the card. It also works for Netflix and other international digital content platforms and services.
To get an ALAT Virtual Dollar Card, visit the ALAT website.
2. Get and use a VISA debit card
Most Nigerian banks issue a Naira Mastercard by default. Some issue VISA debit cards instead. Access Bank is one. First Bank is another. There are a few others. Get a VISA debit card from one of these banks. It costs similar to what Naira Mastercards cost.
Also VISA debit cards are attached to your bank account, same way their Mastercard counterparts are. All payments are done by direct debit on the attached bank account.
These cards have been found to work for international online payments where the Mastercard debit cards fail, so you might want to give them a try. To get one, you have to pay a visit to a branch of the bank you want to obtain them from.
3. Get a USD card from your bank
Nigerian banks offer US dollar cards for international payments and travellers. These are similar to the regular naira cards, but differ in that they are denominated in dollars. You can find them by depositing US dollars in your domiciliary account and then doing a transfer from there to the card.
These US dollar cards have no transaction limits and work for international payments where regular naira cards do not work. They work to pay for Apple Music.
4. Get a virtual card from Barter by FlutterWave or other fin-tech startups
Barter's virtual cards are US dollar MasterCard, and they are great for paying for Apple Music. An increasing number of fin-tech startups now offer USD virtual cards as well. It is important to note that you need to switch to the US app store and enter a US phone number and address to use it to pay for Apple Music. Barter provides you with a US address, but you have to get a US phone number yourself.
If you have been having trouble with your subscription, these four options are how to pay for Apple Music in Nigeria.
May 2020 Update: Some debit MasterCard issued by Nigerian banks now work to pay for Apple Music subscriptions. However, if you are still having issues with your debit MasterCard, get an ALAT Virtual Dollar Card, a debit VISA card from one of the issuing banks, a US dollar card, or a virtual card from Barter.
2023 Update: Nigerian bank cards no longer work for international payments and transactions. Get a virtual US dollar card from any one of the fin-tech startups or a US dollar debit card from GTBank and other banks.
Dont sleep on this
You can buy your dream smartphone on an instalment plan. Call or message Courage on 0817 160 1491, and mention Mobility Nigeria.