Last Updated on January 18, 2021 by Editor
In order to meet the NCC directive to update all SIM registration records with National Identity Number before the end of December 2020, here is how to get your NIN.
On the 15th of December 2020, the Nigerian Communications Commission (NCC) issued a statement to publicise a new directive regarding SIM card ownership and registration in Nigeria. According to the NCC directive, all SIM registration records are to be updated with each individual's NIN before the end of December 2020, after which any SIM cards without a NIN attached are to be blocked [1].
Here are excerpts from the official NCC statement:
ii.​ Operators to require ALL their subscribers to provide valid National Identification Number (NIN) to update SIM registration records.

iii.​ The submission of NIN by subscribers to take place within two weeks (from today December 16, 2020 and end by 30 December, 2020).

iv.​ After the deadline, ALL SIMs without NINs are to be blocked from the networks.
Update: The deadline has been extended to January 19th 2021 for individuals who already have a NIN and February 9th 2021 for individuals who did not have a NIN yet.
As such, it is important that all mobile subscribers in Nigeria – on networks like MTN, Airtel, Glo, 9mobile, and Smile – ensure that they register for and obtain their NIN, and update their SIM card registration details with it.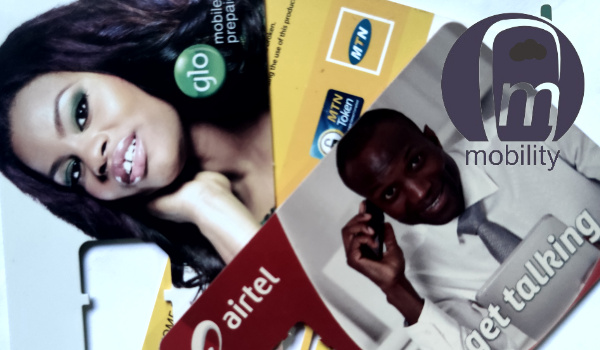 If you are worried about the status of your line should it get blocked because of this new NIN policy, the NCC syas that subscribers will not lose their blocked lines. Any blocked line will only stay blocked till the owners are able to link their NIN to it.
How to get your NIN via mobile USSD (if you are already registered)
If you already have done your National Identity Card registration, you have a NIN. Check your temporary slip or National ID card to obtain it. If you have misplaced either, you can check your NIN by dialling *346# on the mobile number your registered with. Your National identity Number will be displayed on your phone screen for a few moments. Take a screenshot ot copy it down somewhere you can reference it easily again.
There is a small charge of ₦20 for this by your network, and your airtime will be deducted. This service is available on MTN, Airtel, Glo and 9mobile.
Some banks also display your NIN in their Internet banking portal and mobile app, so you can login to check. One such banks is Guaranty Trust Bank PLC.
If you are yet to register for the National Identity Card, you do not have a NIN yet. What you should do is get registered in order to get your NIN.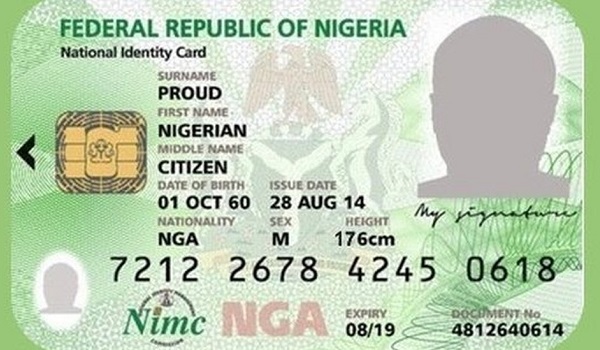 How to register for National identity Card and get your NIN
Here are the steps to get your NIN:
Step 1: Complete and print the NIN pre-enrolment form
The NIMC Enrolment form can be accessed and completed online. You can access it HERE
Once completed, download and print your Pre Enrolment Slip
Step 2: Submit Your Application
Go to the nearest NIMC Registration Centre with your printed slip and all the required supporting documents. Here is a list of approved NIN enrollment centres.
At Enrolment Center you will be directed to a counter where our Enrolment Officer will verify the presence and compliance of all details of your application.
If your application is in order, Enrolment officer will guide you to proceed with the capture of biometrics (fingerprints and photo)
You will be given a Transaction ID Slip as an evidence that you have been procesed.
Step 3: NIN Issuance
The normal time frame for issuance of National Identification Number (NIN) Slip is 2 to 3 working days from the time the biometric details are captured at enrolment centers.
The issuance of NIN may take longer in certain cases due to validation of details at NIMC.
The Transaction ID Slip is required to be stored carefully by applicant as it is required to be presented at the time of collection of NIN Slip indicating completion of enrolment.
You will be given a date for collection.
Once your registation is completed, you can check your NIN on your phone by dialling *346#, as already described above. You still need to collect your physical ID card at your designated NIMC centre.
Miscellaneous Information:
Applicants who cannot read nor write should be accompanied by a literate individual who can do the form filling for him/her.
Minor applicants should be accompanied by parents / guardians can do the form filling for them.
Minor applicants should only bring original and valid birth certificate and NIN slip of one of the Nigerian Parent / Guardian.
Updating your SIM registration details with your NIN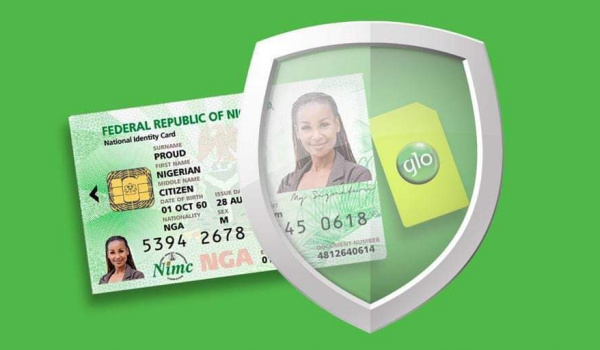 After you have gotten your NIN, you can then proceed to update your SIM registration details with your mobile network operator. Details of the procedure for each network operator can be found below.
MTN NIMC Registration/Link your NIN to your MTN line
Is there a code you can use to know whether your MTN SIM is registered/attached to your NIN? At this time, we are not certain.
However, to make it easy to update your KYC with MTN and link your NIN to your MTN number, the Y'hello network has put up an online form for you to complete, so you can submit your NIN on the MTN website. You can access it HERE.
Smile NIMC registration/Link your NIN to your Smile line
To update your KYC with Smile, visit any Smile shop or kiosk near you with your NIN, or send your NIN and registered phone number to smilekycupdate-ng@smilecoms.com.
Glo NIMC Registration/Link your NIN to your Glo line
What of how to capture NIN on Glo? Send an SMS with "UpdateNIN NIN FirstName LastName" to 109. Example of the SMS to send: UPDATENIN 1234567903 Chidera Abdul-Ola.
Airtel NIMC Registration/Link your NIN to your Airtel line
Is there a way to register your Airtel SIM card with NIN online? Yes; you can link your NIN to your Airtel line by dialing a shortcode: *121*1#. You do not have to visit an Airtel shop. Dial the shortcode, then follow the instructions and enter your 11-digit NIN. When you are done, Airtel will send you an SMS that says, "Thank you for providing your NIN details. SMS confirmation will be sent to you once your NIN has been validated and updated."
Alternatively, you can browse to airtel.com.ng/nin to submit it online.
9mobile NIMC Registration/Link your NIN to your 9mobile line
To link your NIN to your 9mobile number, dial *200*8# and complete the steps, or visit 9mobile.com.ng/nin to submit the form.
ntel NIMC Registration/Link your NIN to your ntel line
We have no information about ntel's procedure for NIN registration process yet, but we will update this page as soon as we have information. Please check back.
References
Press Statement: Implementation of new SIM registration rules (source)