Last Updated on July 22, 2022 by Editor
We may be taking a wild guess here, but you've probably found this article because you've misplaced your iPhone or, worse still, you believe it may have been stolen.
If this is the case for you, we have some good news! Apple offers software that can help you locate a missing iPhone and, if it has been stolen, you can use it to delete the device and lock it down, thus helping your personal data to remain safe.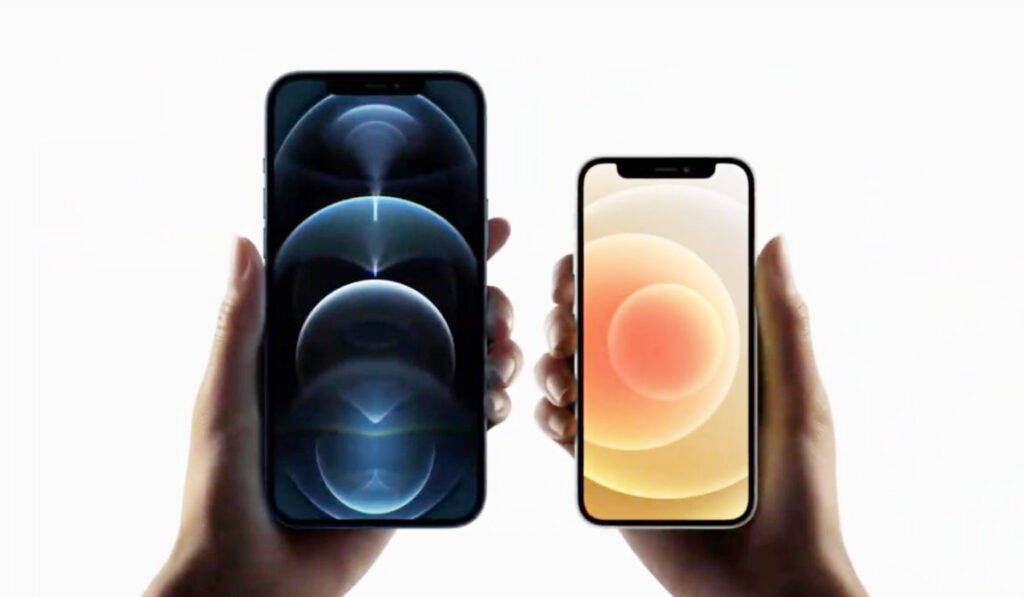 In this article, we'll walk you through using the different ways to locate your iPhone or iPad when it's lost or stolen. We'll also show you how to lock a stolen iPhone and wipe your data for security in cases where there's nothing you can do to recover the phone.
Ping your Lost iPhone
Usually, when you think your iPhone is lost, you could have left it at home or in another location. Try to 'ping' your iPhone to make it emit a sound so you can find it if you believe you have lost it at home, at work, or anywhere else you are. If you own an Apple Watch or a HomePod, you can successfully ping your iPhone using any of these devices.
You may be thinking that you can call your iPhone just as easily from another device, which is true — but this will only work if you have the phone's audio on and if none of your other paired devices are set to start ringing when someone calls your iPhone.
Here's how to ping your iPhone using an Apple Watch:
To access the Control Centre on your Apple Watch, slide up from the bottom of the screen.
The ping button is represented by an icon of an iPhone with curved lines radiating from it on the left side. Tap on this icon.
At this point, the iPhone that is connected to this Apple Watch will 'ding' so you can hear where it is, providing it is reachable.
Ping the phone repeatedly until you locate it.
Using a HomePod, follow these steps:
Say "Hey Siri, where's my iPhone?" to your HomePod.
Siri will typically respond saying "I found [name's] iPhone nearby, should I make it play a sound?" if the iPhone is close enough.
Say "yes", then keep your ear open to hear your iPhone.
You'll need to follow the steps below if you haven't already enabled Personal Requests because this is necessary for you to use this function. You will need a device with the Home app installed, ideally an iPad. iCloud Keychain must also be configured on the device you are using in order to use the service.
Launch your (iPad) device's Home app.
Click on the Home icon.
Click on your name.
Activate Personal Requests on the relevant device(s).
Using the HomePod or Apple Watch to locate your iPhone will only work if the phone is lost somewhere in your space.
Use the Find My App
Apple's Find My service is available for free and supports your iPad, Apple Watch, AirPods, and Mac devices. Your iPhone will be able to broadcast its position to you if Find My is already configured. You can typically use another Apple device, such as a friend's iPhone. You may also use a browser on a PC to access the Find My service if you don't have access to an Apple device like a Mac or iPad. Simply go to iCloud.com and log in using your Apple ID and password.
Follow these steps to locate your iPhone using the Find My app:
Open the app on your Mac or iOS device. To access the Find My app on a Mac, use the keyboard shortcuts Command + Space and start typing "Find", On other non-iOS devices, go to iCloud.com and log in with your details.
After opening the Find My app, if you are using an iPhone or iPad, you will see a list of devices. This includes all of the iPhones, iPads, Apple Watches, AirPods, and Macs that are connected to your account.
On a Mac, select the Devices tab and navigate through the list of devices until you find the one you need. Your devices and any Family Sharing-linked devices will be visible.
To view all of your devices if you're using iCloud, click All Devices at the top of the pane.
Tap on the device you want to find. Wait until Find My locates the device, you should see a spinning icon while this happens.
Use the Find My app to emit a sound on your iPhone if you find it and realize that it isn't too distant from where you are. Simply tap on Play Sound on an iPhone or an iPad.
On iCloud, select Play Sound. Before you can access the Play Sound setting on a Mac using Find My, you must click on the grey information box next to the device's location on the map.
The best course of action is to mark your iPhone as lost if it is not nearby or if its position continues fluctuating. Based on the device you're using to access it, follow these steps:
Tap on Activate beneath Mark As Lost on an iPhone, iPad, or Mac.
Click Lost Mode if you are accessing Find My using iCloud.
You will see a description of what will happen afterward, including notification when the device is identified, activation of lock implementation (so that it'll be impossible to unlock the phone without using your Apple ID), and suspension of any credit cards you use for Apple Pay.
After selecting Mark As Lost, you will then have the option to give the person who finds your lost device your contact information, which should make it easier for them to give it back to you. Click/tap on Activate after you have input the information.
You will also have the choice to Notify When Found and Erase This Device if Find My can't locate your iPhone. If there's even a remote chance that you'll receive your iPhone (or iPad) back, select Notify When Found.
Depending on the device you are using, you might need to adjust Notifications in System Preferences or Settings in order to receive notifications. You will be notified and given its location whenever the lost iPhone connects to Wi-Fi, a cellular network, or another Apple device detects it using Bluetooth.
If recovering your iPhone seems to be utterly impossible, you should wipe the phone. After selecting the Erase This Device option, click on Continue. If you manage to recover the iPhone, you can do it using the backup (which hopefully should be available in iCloud).
In summary, losing your iPhone can be quite distressing, but it's not an entirely hopeless situation, provided that you know what to do to navigate the dilemma. Take a cue from our guidelines in this article, and easily locate your device. Hopefully, you won't need to erase the device provided it's not stolen.
We hope you've found this article helpful, so don't forget to share it with your loved ones.