As you know by now, Globacom is one of the best network providing services in Nigeria. Each one of the top network providers in Nigeria – Globacom, Airtel, MTN, 9mobile – has what they are known and preferred for by every single one of their customers around Africa but this article is not talking all of them today. Just Glo!
While Glo is disappointingly average as regards their browsing speed, stability, internet connectivity amongst others, they graciously make up for that with their generous data plans. Therefore, in as much as the browsing might be slow and the internet connection might be shabby as well, they have some of the best data subscription plans in the business.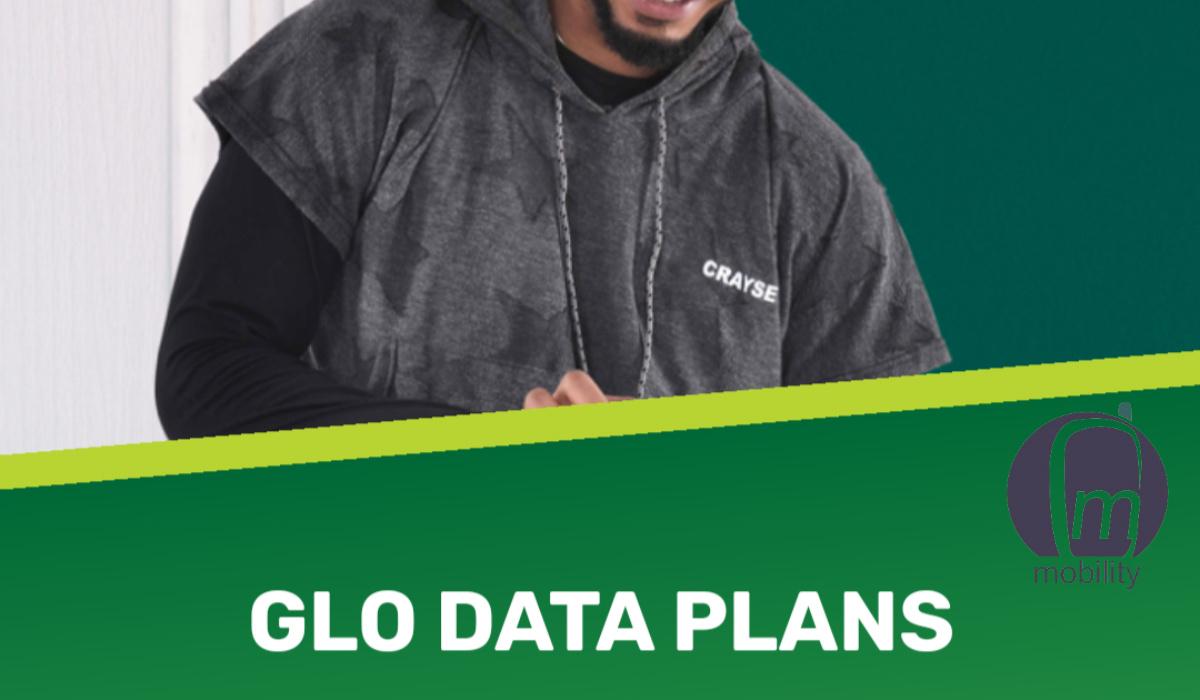 So we can forgive them! (Just Kidding, THEY ABSOLUTELY DON'T CARE)
This doesn't essentially mean the internet speed and connectivity is completely bad, just that, I have been lucky enough to use all the SIM cards from the company of the four network providers – Globacom, Airtel, MTN and 9mobile – and this might be slightly harsh, but sadly, they don't measure up to their contemporaries in these categories mentioned above.
But, this could just essentially be my experience and it might be completely different from yours, so feel free to disagree. And to be fair, it really doesn't matter because, like I mentioned earlier, they have amazing subscription plans and their data subscriptions last the longest too.
I mean, they know that too, which is exactly why they deservedly call themselves "THE GRANDMASTERS OF DATA".
So that should tell you a thing or two.
And in this article, I will be showing how to best enjoy one of the best data subscription the company has to offer. As the title should tell you by now, this is about the GLO N100 for 500MB plan.
FEATURES OF THE GLO N1O0 FOR 500MB SOCIAL MEDIA PLAN
The GLO N100 for 500MB plan is a social media based plan. This data plan grants you access to ONLY browse social media apps and platforms namely WhatsApp, Facebook and Twitter.
You should also know that this subscription plan does not interfere with your other data subscriptions that you might have subscribed for earlier on or that you might subsequently subscribe for.
In essence, I'm saying that, for example, if you subscribe for the Glo N500 for 1.8gb data plan and then subscribe for the Glo N100 for 500MB social media data plan, whenever you access social media apps and platforms like WhatsApp, Facebook and Twitter, it runs on the Glo N100 for 500MB social data plan without touching any other subscription you might have running.
Another cool thing is the plan has a validity period of 30 days.
Yeah, I know. A WHOLE MONTH.
Amazing, right?
You can take your time with it for as long as you want. (Not that you need a lot of time to exhaust 500MB but it is great to know you have the option to take as much time as you like).
HOW TO SUBSCRIBE TO THE GLO N100 FOR 500MB SOCIAL MEDIA PLAN
There are several ways of subscribing to a Glo data plan – including the most common way used to subscribe to literally almost every plan from Glo's service which is a means of subscription through the use of the USSD code "*777#", the use of the Glo Cafe app which is accessible for download on the Google Play Store and the App Store or by visiting the official Glo website "his.glo.com" and follow the necessary steps – and I'll be thoroughly going through it all in full detail below.
SUBSCRIBING USING THE USSD CODE
1. Recharge a Glo airtime of at least a N100's worth on your Glo line.
2. After your Glo sim card has been successfully credited, dial *777#.
3. Select the "Data" option.
4. Select "Buy data plan" option.
5. Make a choice on how you want to proceed, either by selecting "Proceed (Auto Renew)" or "Proceed (One Off)".
NB: If you go ahead and select the "Proceed (Auto Renew)" option, the Globacom company automatically renews your social media data plan subscription every time you recharge at least a N100's worth of airtime on your Glo line so you don't have to go through all these processes again to make the subscription. So, if you wish to subscribe for another data plan on your Glo line, you have to cancel the auto renewal option for this plan.
On the other hand, if you choose the "Proceed (One Off)" option, it means you won't have to be worried about having your airtime deducted and you can recharge freely. Only downside is that you have repeat all these steps all over from the start if you plan on subscribing for the social media data plan again.
So, for this step, the choice is entirely up to you.
6. Select the option that says "Social Bundles".
7. Select the option saying "WTF ( WhatsApp, Twitter and Facebook) Bundles."
8. Select the " N100 = 500MB 30 days" plan
NB: The rest of the data plan offers in this category all work the same and for all these platforms – WhatsApp, Twitter and Facebook – so you can opt to go for the other ones if you are not financially buoyant enough for the N100 for 500MB plan or for any other reason. But, it's a lot better to go for this plan because it's considerably better than the others for many reasons.
If you explicitly follow these steps to the letter, you should get a message saying "CONGRATS! You have successfully subscribed to N100 WTF social plan giving 500MB valid for 30 days". In the rare instance you don't get this message or you receive an error message instead, you can try downloading the Glo Cafe app from the Google Play Store or the App store. After downloading you can sign in with your Glo phone number and follow all the necessary steps.
You can also decide to visit the official Glo website "hsi.glo.com" and subscribe through their platform. All you have to do is sign in with your Glo mobile number you plan on subscribing with and select the Social Media plan from the several options displayed.
HOW TO USE THE GLO N100 FOR 500MB SOCIAL MEDIA PLAN TO BROWSE FREELY ON THE INTERNET.
If you paid attention to the title of this article and also at the beginning of this article, I mentioned that I was going to show you how to use this plan to browse any website or platform without inhibitions. If you have stuck with me till this point, CONGRATULATIONS and you deserve this reward because this is the best part.
To use this plan to browse freely on the internet, all you need to do is to heed the following steps below:
1. Open your Google Play Store or your App Store – if you are an iPhone user – and search for "Thunder VPN".
2. Download the app to your mobile phone.
3. After the app has been successfully installed, open the app.
4. Turn on your mobile internet (and make sure you are subscribed to this N100 for 500MB data plan already).
5. After your internet has been turned on, go back to the Thunder VPN app and click on the "CONNECT".
After the VPN has successfully connected, you can exit the app and open any website you want and it should through now.
NB: You should know that you don't have to customise your location or any make any other fancy editing. You can leave it the way it is and it will work perfectly.
Also, if you have a VPN previously installed on your mobile phone, you can also try using it instead of downloading Thunder VPN. I can't guarantee it will work because I have only ever used Thunder VPN, but you can try it and let us know. And in case you are worried about extra charges and whatnot, Thunder VPN is free to download and utilize so I hope you enjoy this little hack.
Article written by: Kolawole Emmanuel Timilehin
Dont sleep on this
You can buy your dream smartphone on an instalment plan. Call or message Courage on 0817 160 1491, and mention Mobility Nigeria.