Some Nigerians discovered that though they have not applied for a National Identification Number, they have one that was auto generated when they were assigned a BVN. But the joy of that realisation was short-lived, as NIMC has said that BVN-generated NIN is not valid for linking your phone number to.
According to the National Identity Management Commission, BVN-generated NIN needs to be regularised and updated with extra personal info and biometrics for it to be usable for linking mobile lines and to be usable on the NIMC mobile app.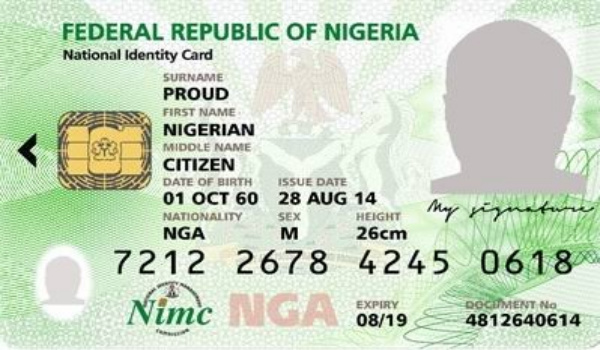 In other words, having a BVN-generated NIN is like having an inactive identity. It cannot be used for anything yet.
NIMC has said that in order to be able to use any NIN that was generated by the BVN, it has to be updated at an NIMC enrollment centre [1].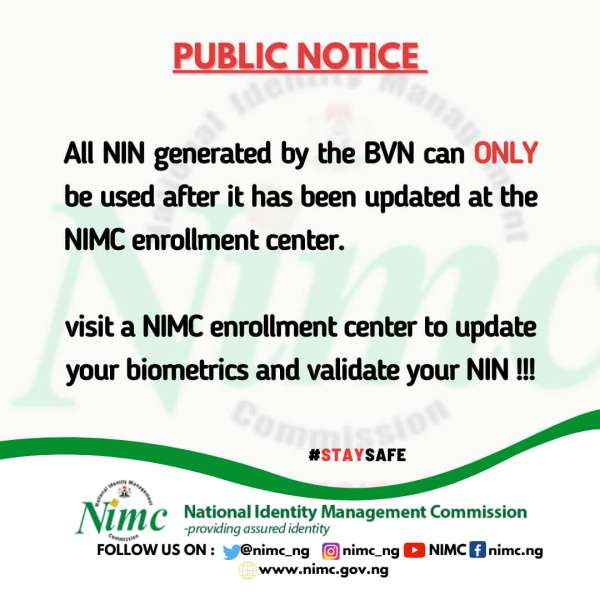 What to do to regularise your BVN-generated NIN
What do you need to do to get your BVN-generated NIN active and usable? Follow this process:
Get your BVN and a valid ID e.g. International passport, Voter's Card, National Drivers License, etc
Go to any of the NIN enrollment centres nationwide (these now include offices of mobile network operators and other 3rd party organisations)
Present your BVN and ID card, as well as provide other required information and your fingerprints
Your BVN-generated NIN will be updated with these extra data and you will be given an NIN slip. You might be asked to return in another two weeks or so to complete the process.
Lastly, if you have to go to any of the enrollment centres, dedicate a whole day to the exercise. It is an excruciatingly slow process, and the earlier you get there and start the process, the better.
Once the process of activation is complete, you will be able to sign into the NIMC mobile app and download a digital copy of your National ID card. Simply log in to link all your mobile numbers to your NIN right from in there. Note that you can link up to a maximum of seven (7) numbers only.
If you have been able to regularise your BVN-generated NIN, please share your experience and story using the Comments form below.
References
1. NIN generated from BVN needs to be updated (Source)
Dont sleep on this
You can buy your dream smartphone on an instalment plan. Call or message Courage on 0817 160 1491, and mention Mobility Nigeria.