The National Identity Management Commission (NIMC) is the body established to operate, maintain and manage the National Identity Database in Nigeria. NIMC recently announced that they were opting for a digital national identification instead of using plastic cards. The result of that decision was the launch of an NIMC Mobile ID app.
The NIMC Mobile ID app is designed to allow users access their national identity card online via their smartphones, as well as print it. It is a strategy that makes sense in today's digital age. Nigerians can use the mobile application to check their Digital ID Number and also download their National Identity card.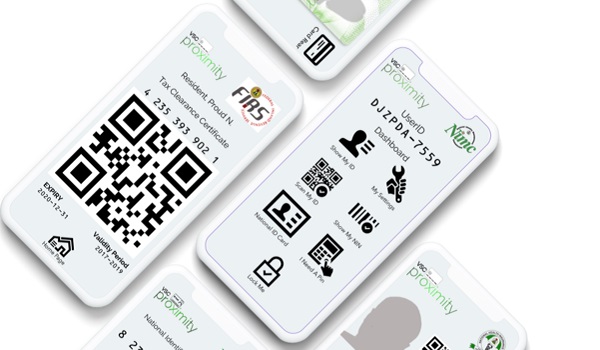 How Does The NIMC Mobile ID App Work?
To be able to use the app, you need to have enrolled with the NIMC and been assigned a National Identification Number (NIN). If you have not done that, you are not eligible for a National ID card and you will be unable to use the NIMC Mobile ID app.
Mobility Business covers free tech support software, voip phone service comparison and reviews, samsung voip phones, renewable energy technology, Samsung conference call, virtual call center technology, wireless technology in business, web based tech support, mobile phone answering service, cloud security technologies, apple business software, business phone system reviews, virtual phone system reviews, and more. Coming soon.
You can enroll for the National identification scheme at any branch of the NIMC nationwide. Enrollment is free. To shorten the time required to complete the process, you can kickstart your enrolment process online HERE. and thereafter head to a centre to complete it. A list of NIMC enrolment centres is available on the NIMC website HERE.
How to check your Digital ID number with the NIMC Digital ID App
Download the NIMC mobile ID application. You can download for Android devices from Google Play Store HERE. You can download for iPhone from the App Store HERE.
Launch the app on your phone
Enter your National Identity Number (NIN). Note that this is not your BVN. Do not enter your BVN here. BVN is NOT required here at all. If you do not remember your NIN, you can get it by dialling *346# from the phone line you registered it with.
Enter your registered phone number.
The app will display your national identity card, which includes your digital ID number.
Note that if you are using the app for the first time, you will be required to add a PIN to secure the app. You can print out your national ID card from the app at any time you wish.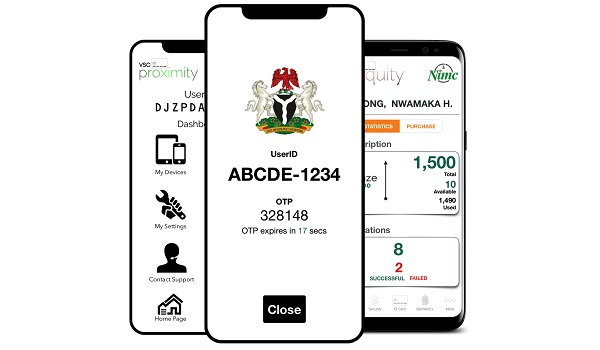 Questions About The NIMC Mobile ID App
Here are answers to some of the questions you have about the app.
If I have the app, do I still need to collect a plastic national ID card?
The Federal Government of Nigeria says that the digital national ID card is valid and can be presented when you are asked for your national Identity card.
What if I do not have a smartphone?
If you do not have a smartphone to use the app, you can download the new NIN Slip from the NIMC website and carry it around in your wallet or purse as a means of identification.
What other features will be available on the NIMC mobile app?
Other national services like Driver's License, National Health insurance Card, Tax Clearance, Voter's Card, among others, will eventually be integrated into the digital national ID card and all of those will be available from the NIMC Mobile ID app.
What if I lose my smartphone or it gets stolen?
Simply login to the app on another phone and revoke it from the missing phone, so your data cannot be accessed by unauthorised persons.
Download NIMC Mobile App
Download the app from the Google Play Store HERE, and from the Apple app store HERE.
Initial Issues With The NIMC Mobile ID App
Early users of the app report various issues with the app, including getting the national ID that isn't theirs, the app telling them that their NIN could not be found, among others.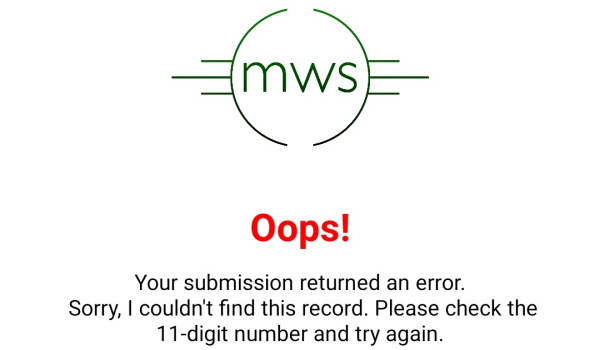 Eventually, NIMC pulled the app down from the Play Store to fix these issues. As such, if you are unable to download it now, exercise some patience. It will be available again for download soon.
January 2021 Update: The NIMC mobile app was made available to the public again and can be downlaoded for both Android phones and iPhones from the links provided above.
With the new NIMC Mobile ID app, you can forget about losing your physical ID cards. You get to carry your national ID, and eventually a suite of other cards, around on your smartphone.
Related Article: SIM Card Registration: How to link your NIN to your mobile number.