Last Updated on June 13, 2022 by Editor
If you ask any mobile phone vendor in Nigeria, they will gladly tell you that iPhone mini models e.g., iPhone 13 mini, iPhone 12 mini, etc, do not get a lot of love from Nigerians. At first, it sounds like an odd thing, considering the purchasing power of the market. Over 80% of Nigerians cannot afford the top end iPhone models, and the mini models are more pocket-friendly, so why is this happening?
I do not think that it is news that Nigerians like big things – massive buildings and big cars are easy examples. But, it bears mentioning, and do forgive me, that Nigerians also like big bumbum. No; it isn't just a thing with Nigerian men. The women love it too. Have you seen those TikTok and Instagram videos where women of all ages and sizes flaunt their posterior maximus gluten? You have seen them; don't lie. We all have.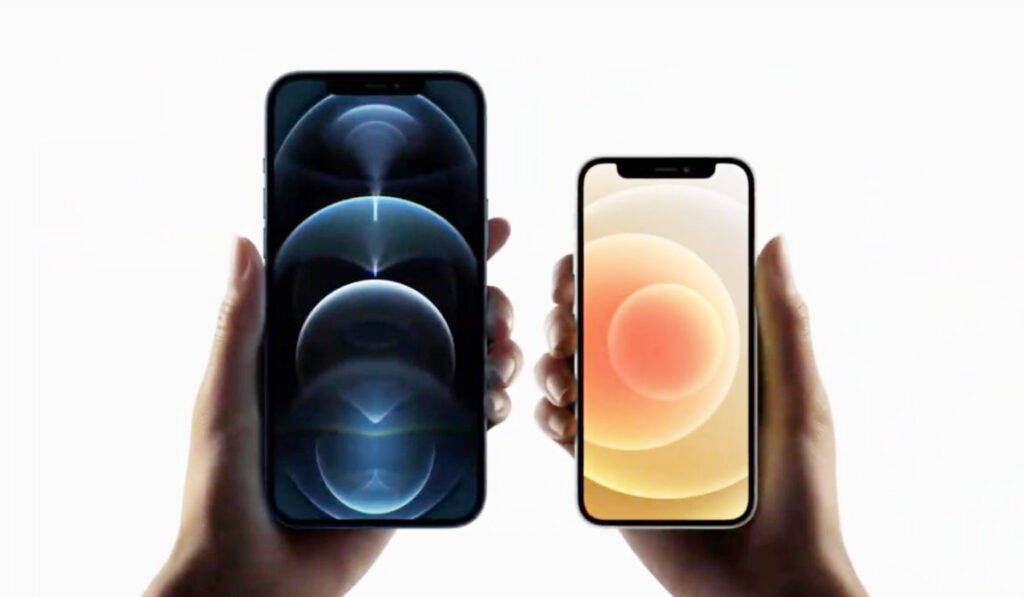 Anyway, I digress. We are here to talk about iPhone mini models. The point is that Naija nor dey carry last. They want it big and as impressive as possible what is a mini? Why would any self-respecting son or daughter of the Niger Area want anything mini?
We are still talking about iPhone minis, but let's borrow some insight from our attitude to cars. I can't be the only one who has seen SUVs parked in front of face-me-I-face you living quarters, every night, in low income areas. Yes; it doesn't matter that the big vehicle is a 3rd hand property – it has been pre-owned by two different people. You want to make a statement, and a big car is the easiest way to do that, no matter where you stay. A mini is almost an insult.
Why do you think that the Toyota Corolla and Honda Accord are the best selling cars in the country? One would have expected the Toyota Yaris or Honda Civic to take the cake. Nah; Nigerians do not like it small. They would rather buy a fairly-used 10-year old model with a reasonable size than buy a mini anything.
I have driven a smaller salon car to events and been stopped and questioned at the entrance by the semi-illiterate "security" men who wanted to know where I was going, who I was going to see, and a million other details. But each time I drove an SUV to those same places, the very same knuckleheads open the gates and grant me access without question. Those "security" men are massive security risks, accursed by the big man syndrome that permeates Nigerian society.
Anyway, back to smartphones. Nigerians do not want an iPhone mini. Simple. You sef, check am: how do you sound to your friends when you say, "I bought an iPhone 13 mini"? Guy! "Pro" and "Pro Max" sound way better. Or "Plus". iPhone 13 Pro max. IPhone 12 Pro. iPhone 8 Plus. Ehen! You're just talking.
Then there is the religious angle, and it doesn't matter what religion it is the person belongs to, Nigerians have one core religion, and its name and essence is Big. We serve a big God. He is a God who does things big. Surely, God cannot want to bless you and send you an iPhone Mini. What kind of small God is that?
Have you ever attended a small Naija party? That is an oxymoron. An impossibility. An absurd concoction of your poor imagination. There is no such thing as a small Nigerian party. The more modest specimens among us can say it, but believe them at your own risk. "Oh, I am throwing a small party on Saturday". You will be making a mistake to consider the word small literally. You will get there and look like fish out of water.
I swear by my great grandfather's beard that if you ever tell your Nigeria friend that you want to buy an iPhone mini, they will flat out ask you, "Is anything the matter?" Take my word for it. We don't do mini here. We would rather buy a Pro or Pro Max from a year or two before, or a Plus from four years before, than be caught dead or alive with a mini. Know this and know peace. Am I lying?