There are tweets and there are tweets. Apparently in Nigeria, elite tweets are those that have the imprint "Twitter for iPhone" on them. Which is easy to comprehend if you understand the Nigerian psyche. Being an iPhone owner is the pinnacle of success for many here. I kid you not.
As a matter of fact, Nigeria Twitter is broken into two camps and the two never meet – those who use Apple iPhones and those who use Android smartphones. The war between the two camps is relentless. Many times, there is peace and quiet, but occasionally, it breaks out into a free-for-all.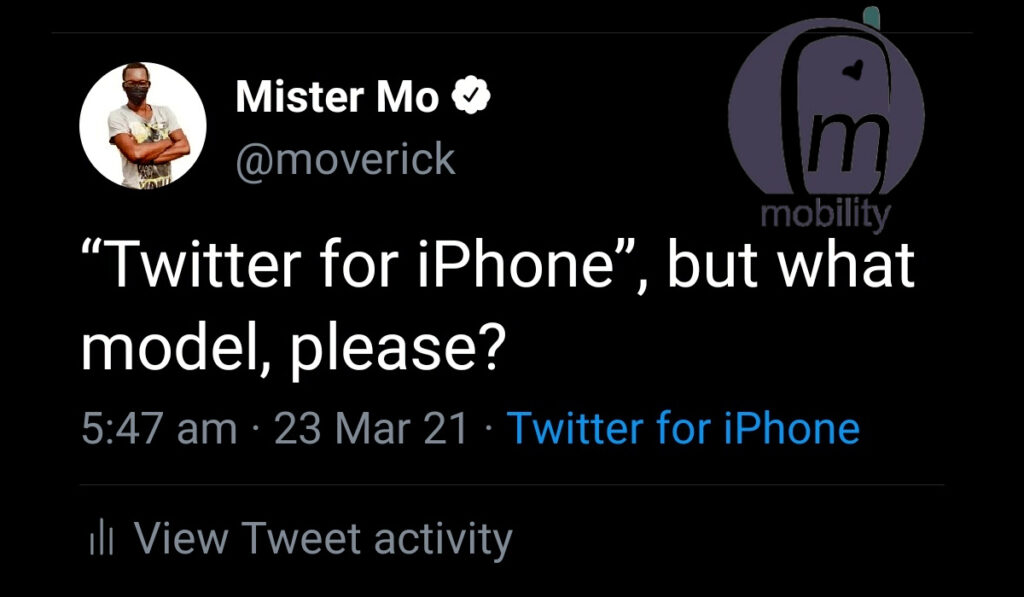 To be fair, the aggressors are more often iPhone users, who are somehow convinced that all Android smartphone users are broke, hungry, and sleeping under the Idumota bridge. You see, the iPhone is a symbol of success, elitism, and exclusivity in the most populous black country on Elon Musk's planet earth.
It does not matter whether you have accomplished nothing with your life or whether you do not have enough cash in your wallet to buy your next meal; as long as you own an iDevice in Nigeria, you can raise your shoulder up high and talk down on anyone else. As a matter of fact, you can get special access for an audience with the President and Commander-in-chief.
Little wonder when someone's tweets suddenly begin to carry the tag, "Twitter for iPhone", it is a thing that gets celebrated. They have arrived. It is a story of climbing from grass to grace. The poor Android user has been elevated into godhood. We break kola nut, pour out libations to our ancestors, and throw a party.
Nigerians love a good aspire-to-perspire show, and nothing demonstrates it better than dropping an Android phone to join the iTeam. However, the question that is often not asked is, Which model is it?
Because, I swear by the gods of our fathers, that if you look closer, you are more likely to find that it is something like this: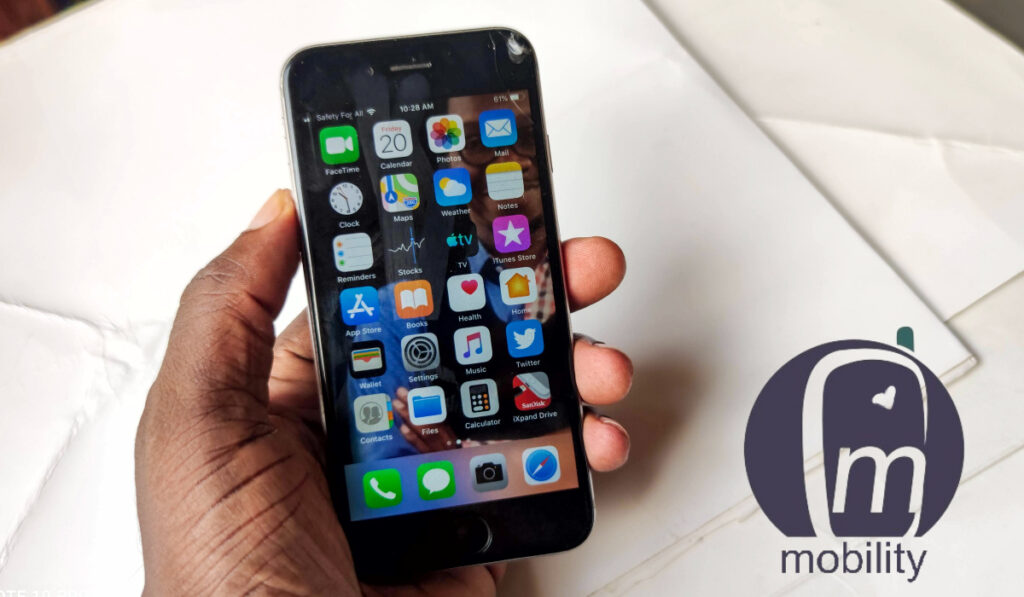 It is true that the iPhone has a cult following in Nigeria. But it is a following of mostly the poor faking it till they make it. Not a lot of Nigerians can afford over ₦600,000 for a brand new Apple iPhone 12. Neither can they afford ₦300,000 for a used one. Heck! Not a lot of Nigerians can afford ₦230,000 for a brand new iPhone SE.
And so, the iCult in the country is sustained by foreign used older models like the iPhone X, 8, 7, 6, and even as old as the 5s. No jokes. This is the reality on ground.
This article is not about Twitter for iPhone. It is about smartphone adoption in Nigeria and the dynamics surrounding it. Apple's phones are popular in the country, but they have a tiny market share. And even that small market share is not primarily from sales of brand-new devices. It is shored up by second-hand models – second-hand older models in the ₦35,000 to ₦80,000 price range.
Apple could make a killing in Nigeria if they would make and sell a ₦50,000 iPhone. Android smartphone makers would suffer a massive blow from such a device. But it is not likely to happen. The American company's philosophy is built on the concepts of luxury and exclusivity. And it works well for them: the company makes over 80% of the profits in the global smartphone market.
So, next time you see the "Twitter for iPhone" label on someone's tweet, it just might be real money speaking from a brand new ₦900,000 12 Pro Max, but chances are also that it could be an aspirational voice speaking through a used iPhone 7 Plus with a hairline crack across the small screen.
If you are that aspirational person. Nothing do you. May your dreams come true.
Dont sleep on this
You can buy your dream smartphone on an instalment plan. Call or message Courage on 0817 160 1491, and mention Mobility Nigeria.