Would it be easy to transfer MTN eSIM to another phone? That was the almighty question that kept me from switching to eSIM for many months. Some weeks ago, I made the transition from a physical SIM card to an eSIM. MTN made the transition smooth and easy. But I kept wondering what the experience would be like when I needed to move my eSIM from one phone to another. The opportunity to find out came soon.
Being a phone reviewer means having to switch between phones fairly often. In this instance, I needed to switch to the Samsung Galaxy S23 from the iPhone SE 2022. How did it go?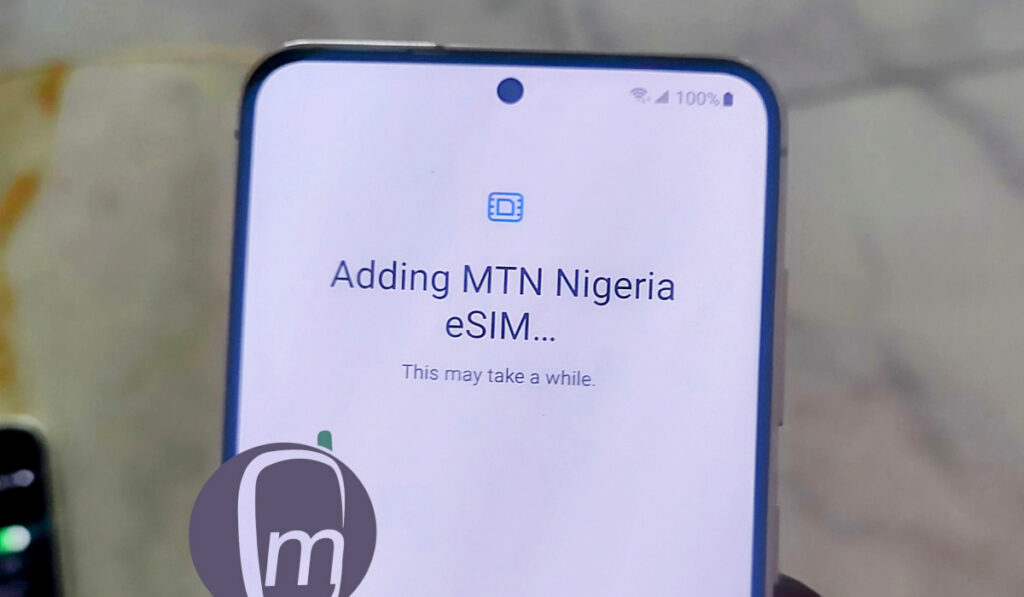 Table of Contents
What you need to transfer MTN eSIM to another phone
To switch your eSIM from one phone to another, you need a few things.
The smartphone you are switching to has to support eSIM.
You need to have your eSIM QR code ready for scanning.
Both phones have to be connected to the Internet, whether via mobile data or WiFi.
Steps to transfer MTN eSIM to another phone
While setting up the new phone, I was prompted to transfer SIM from another device. It offered a list of service providers, but they were for locations like the USA and elsewhere. Nigeria was not on the list. So, I picked "Other service provider" as the option to go with.
I already had both smartphones connected to the Internet, the first step required to transfer MTN eSIM to another phone was to delete the eSIM profile on the phone I was switching away from, in this case, the iPhone SE (2022). Next, I used the recipient phone to scan my eSIM profile which I had saved on the iPhone. Immediately, the S23 displayed a sign that said it was "Adding MTN Nigeria eSIM".
In a matter of moments, it was done adding the eSIM and a network signal icon appeared in the Samsung's notification bar. That was it. Smooth and easy. Best of all, I didn't have to get up from where I sat. Calls, SMS, and mobile data all began to function on the Samsung.
That went quite well. Have you had to transfer MTN eSIM to another phone, or perhaps eSIM from any of the other mobile networks? Did it go as smoothly as this experience of mine? Do share your story in the comments section below.
How to switch from MTN eSIM to a physical SIM
If you have an MTN eSIM, but your new phone does not support eSIMs, you can switch back to a physical SIM card. It requires a trip to a MTN shop to request for a SIM card swap. Fill out the SIM swap form and wait in line. Once it is your turn, the attendant will authenticate you, process the swap, and give you a new SIM card. Your new SIM card should be active and ready to use within minutes.
Dont sleep on this
You can buy your dream smartphone on an instalment plan. Call or message Courage on 0817 160 1491, and mention Mobility Nigeria.