Mobile digital wallets (also called electronic wallets or e-wallets) are a must-have for you, me, and every Nigerian out there. In this day and age, cashless transactions are driven with ever-increasing zeal by hundreds of online merchants. And even the Central Bank of Nigeria has established the cashless policy as a security measure over citizens' funds.
The Vanguard News site reports concerning the upgraded CBN cashless policy as at 2nd of March 2023 as follows:
"According to the new (CBN) directive which takes effect on January 9, 2023, individual bank customers cannot withdraw more than N100,000 in cash over the counter, through ATMs or POS in a day. This amounts to (maximum of) N500,000 every week or N2 million in a month".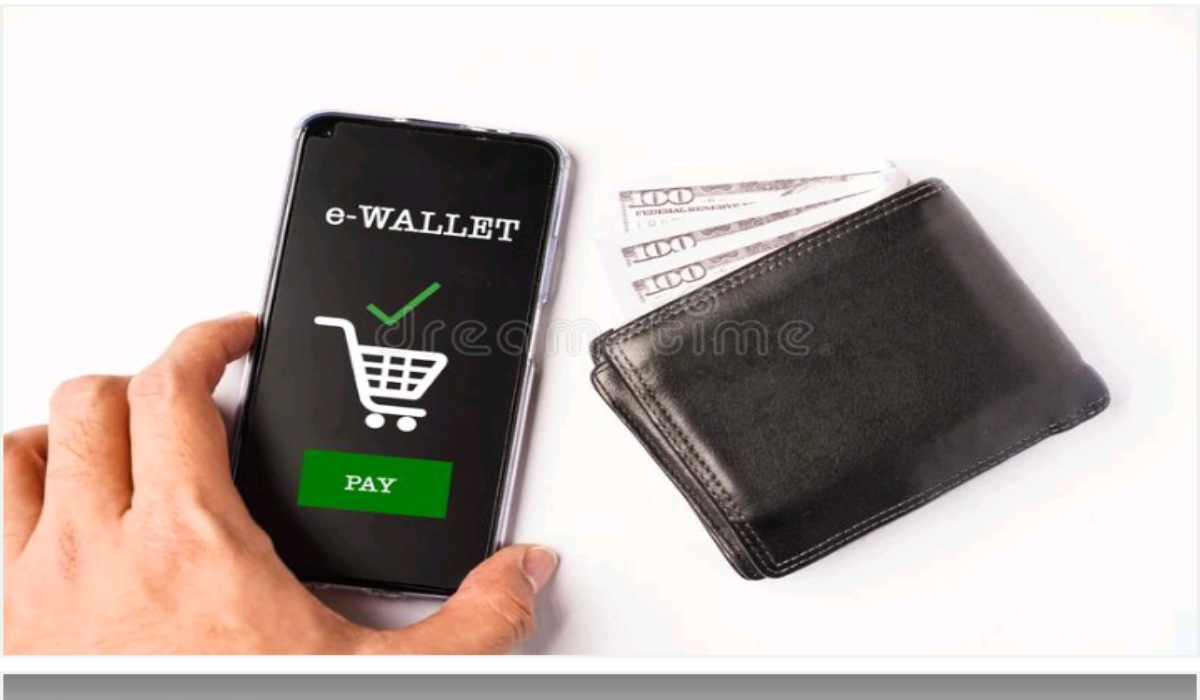 The move mandates both individuals and organizations to use digital payment channels and mobile digital wallets to transfer any significant amount of money. This rule is in furtherance of the cashless policy which was first established as far back as 2011, and modified a few times thereafter.
Table of Contents
Mobile Digital Wallets and the History of Cashless Transactions in Nigeria
The journey of the CBN towards establishing the use of mobile digital wallets for cashless transactions in Nigeria began unofficially in 2009. By December 2011, the CBN under the leadership of Sanusi Lamido, introduced its first cashless policy. It was named the National Financial Inclusion Strategy and the Cashless Policy. It finally commenced in Lagos in January 2012 and gradually became a norm in the business world.
The CBN advocated for more digital technology companies to make online banking services available to the teeming population of Nigerian citizens. At that time, many Nigerians could not access physical bank branches or ATMs easily. A meager 25.4 million citizens had bank accounts, representing just 30 per cent of the entire population as at 2010.
What is a Mobile Digital Wallet?
A digital Wallet (or e-wallet) is an online service, software or electronic device used to enable performance of electronic transactions between two parties. Digital wallets are typically connected to users' bank accounts (or they create one).
This allows customers to deposit and withdraw money from their bank accounts into the wallet, thus further safeguarding the funds in that bank account. They can be accessed on mobile phones and tablets (as apps), and on laptops and desktop computers (using a web browser).
Mobile digital wallets are the mobile-friendly smartphone apps created to connect to an online or digital wallet. Thus you can use a mobile digital wallet on the go and at any time on your mobile phone.
Cashless Transactions in Nigeria: Advantages of Using Mobile Digital Wallets
One might ask, why all the pressing drive for more cashless transactions in Nigeria? After all, it probably feels convenient to spend direct cash and get your purchased goods immediately at any time.
But mark you, that convenience is largely hampered by a number of factors. It is not very safe to carry large amounts of cash around, to begin with. Because criminals are constantly on the prowl, looking for victims careless with their physical cash. Some of these criminals monitor bank customers right into the banking hall.
But ever since the drive for the adoption of cashless transactions and mobile digital wallets began, the rate of armed robberies has drastically declined. Especially within the vicinity of banks, who were common targets in times gone.
Secondly, using cashless transactions and mobile digital wallets came with incredible speed and ease of transaction processing, along with safety of funds.
Thirdly is the ever-increasing use of mobile digital wallets and technology platforms (also called fintechs) to perform money transfer and transactions. The volume of money transactions and banking services that could be carried out on a daily basis through digital mobile wallets, has risen dramatically.
Virtually every financial institution in Nigeria (both physical and online entities) now have their own mobile digital wallets. More and more e-commerce platforms have mobile digital wallets and/or digital payment systems integrated into their websites and social media pages.
And more fintech companies continue to emerge to tackle payment processing challenges – at least within Nigeria and the West African region. A few others are working to resolve the challenge of handling convenient and safe international money transfers for Nigerians.
A Quick Look Into The Top 5 Mobile Digital Wallets in Nigeria
Quickteller
Quickteller (created by Interswitch) is the brainchild of Mitchell Elegbe, founded in 2002. The Quickteller platform has for long been designed to make online payments across Africa very easy, using multiple integrated channels.
You can easily pay bills, send and receive money, access short-term loans and pay for goods and services on the platform. It connects easily with Nigerian bank accounts, and you can load money into the digital wallet quite easily. One can even process Western Union money transfers through the Quickteller platform and app.
Opay
Opay is a popular mobile digital wallet that offers services such as opening savings accounts, free money transfer and payments, quick loans, and bill payments. It was set up in 2018 by Opera Norway AS Group (yes, the owners of the famous Opera browser). You even get cashback rewards for airtime and data top-ups done on the site. The platform currently has over 500,000 agents across Nigeria, and an excess of 30 million users of its app.
Paga
Paga is an online payment platform and digital wallet set up in 2009 by Tayo Oviosu. The digital (mobile) wallet has become quite resourceful in sending and receiving funds, collecting remittances, paying for goods and services, paying utility (and other) bills, opening savings accounts and performing international wire transfer.
Wallets Africa
Wallets Africa is an extra in the league of extraordinarily performing digital wallets. The payment platform and mobile digital wallet was founded by John Oke in 2016. And since then, the platform has become popular in Nigeria and across West Africa.
The mobile digital wallet issues virtual Visa Dollar cards to its customers, to ease international payment for goods that cannot be done with local ATM cards. It also allows customers to create up to three virtual accounts (under three different banks) on the platform. You can send and receive money, pay bills, make online payments and buy airtime easily on the site. Today, over 20,000 business accounts, and over 230,000 individual accounts are existing on the website.
Chipper Cash
Chipper cash has become a famous platform for its cross-border payments and funds transfer between countries across Africa. Since 2018, the mobile digital wallet has been made available to users in Nigeria, Ghana, Tanzania, Uganda, South Africa, Rwanda and Kenya. It easily facilitates peer-to-peer mobile payments and transactions, payment of bills, and airtime top-up. Its customer base has exceeded 3 million already.
Dont sleep on this
You can buy your dream smartphone on an instalment plan. Call or message Courage on 0817 160 1491, and mention Mobility Nigeria.