Last Updated on July 31, 2023 by Editor
Lagos is well wired up with a network of fibre optics cables criss-crossing the more urban areas of the state. A growing number of ISPs ride on these cables to deliver unlimited Home Internet service to residences across the state.
It goes by a variety of names: home wifi, home Internet, home fibre internet, etc. How it works is that a fibre optic cable delivers the service to your street, a cable connects the fibre to your home, where it terminates at a router. This router then broadcasts the Internet connect as a wireless connection (hotspot), to which you can connect your PC, smartphones, tablet, smart TV and any other device that requires an Internet connection.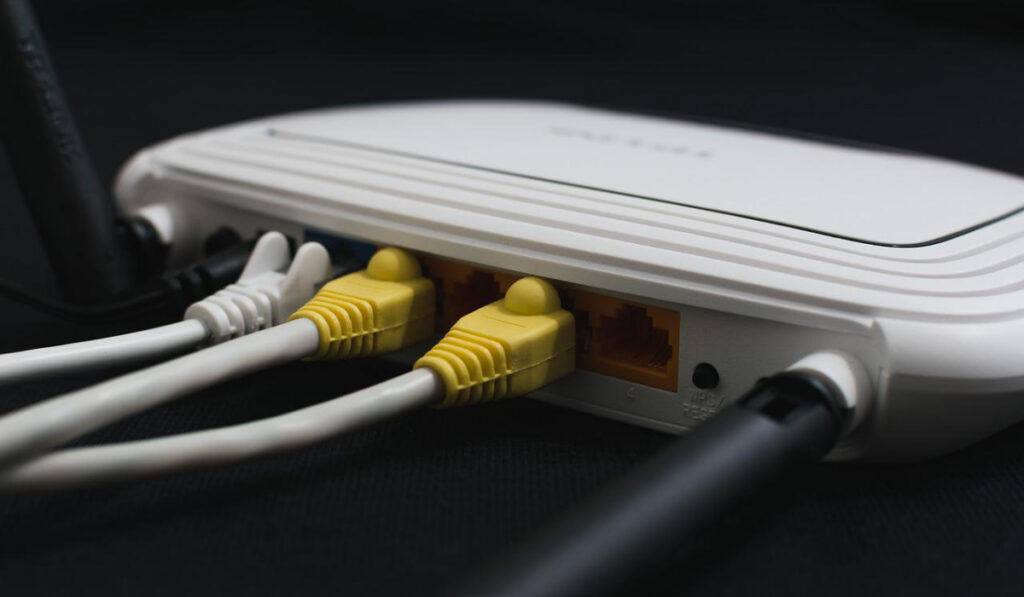 With everyone having access to generous data plans from the mobile networks, is there are reason to subscribe to an unlimited Home Internet service? Are there any benefits?
Table of Contents
Advantages of Unlimited Home Internet Service via Fibre Optics Cable
The top advantage of this service is that cable Internet is more reliable than wireless connections, as it is less susceptible to the weather. All other things being equal, a cable link will stay running regardless of dark, heavy, rainy weather.
Also, it is often without a data cap or throttling. While wireless networks tend to have a fair usage policy and speed throttle in place, fibre-based connections do not. Having understood these, let's look at the available unlimited home Internet providers in Lagos.
FiberOne Broadband (FOB)
FiberOne is one of the most popular home Internet services in Lagos. Coverage includes parts of the island and the mainland, all the way to Lagos-Ogun border areas like Arepo. Their residential plans starts from the SmartHome package, which delivers up to 16 Mbps. It is an unlimited data plan, and costs ₦11,450 per month. Installation attracts a one-time fee of ₦36,100. Their top residential package is Smart Home Platinum, which delivers up to 152 Mbps, and goes for ₦64,800/month.
Dotmac
According to Dotmac's website, coverage extends over a large part of mainland Lagos, including Ebute-Metta, Yaba, Somolu, Ikeja, Agege, and Alimosho. The basic plan, Unlimited Basic, delivers up to Mbps for ₦17,400/month. The top plan delivers up to 60 Mbps and costs ₦210,000 monthly. This ISP does not differentiate plans for residences from those for businesses.
FibreHub
Starts from the Smart Home Plan, which costs ₦13,650 monthly for 10 Mbps unlimited data. Installation costs ₦45,000. Fiberehub's top plan is Premium Plus Home, and delivers up to 25 Mbps at the cost of ₦38,900 monthly. Coverage includes Ikeja, Agidingbi, and Ojodu.
IPnx
IPNX is one of the oldest ISPs in Lagos, and indeed Nigeria. To get on their service, installation costs ₦45,150. Their home plans start from ₦12,900/month for 10 Mbps. The top plan costs ₦62,350 for a 150 Mbps connection.
Amdeetel Fiber
Amdeetel provides service in Ogba and Agege. Their Standard Plan costs ₦10,500 per month, for up to 10 Mbps, and you get a discount when you pay for multiple months. If you want more speed, as with other unlimited Home Internet service providers mentioned in this article, you can upgrade to higher plans. The top plan is called Home Diamond, which gives you up to 25 Mbps speed, and costs ₦28,000 per month. Installation for residences costs ₦31,500.
EliteWifi (e.Stream Networks)
EliteWifi says that they have "more than 18" points of presence in Lagos. Their Elite Supreme package is designated as "suitable for home users", costs ₦10,000 for a month, and delivers up to 15 Mbps speed. Installation costs ₦45,000.
Wifiber
Covering locations in Lagos and Ibadan, Wifiber offers five different unlimited data plans for residences, with the most basic three costing ₦11,550, ₦16,400, and ₦20,800 with 15Mbps, 20Mbps, and 35Mbps speed caps respectively. Installation for residential premises start from ₦59,333.75 all the way up to ₦122,542.50. Wifiber has offices at Lekki Phase 1 and Omole Phase 2.
All of the unlimited Home Internet services mentioned in this article have No FUP, and no Data Cap. If you are in an area where public power supply is not stable, you might want to invest in an inverter power system to keep your home Wifi hotspot on when there is power failure.