Buying a new laptop is a huge thing in Nigeria nowadays and you have to get it right. There are lots of components that make up a laptop and you need to be sure of them before you purchase the laptop. Knowing the things to look at when buying a new laptop in Nigeria is going to help get the best possible laptop for your needs. Let's get right into today's article.
Table of Contents
Things to Look At When Buying a New Laptop in Nigeria
Here are the things to look at when buying a new laptop in Nigeria so you can get one that fits your needs perfectly.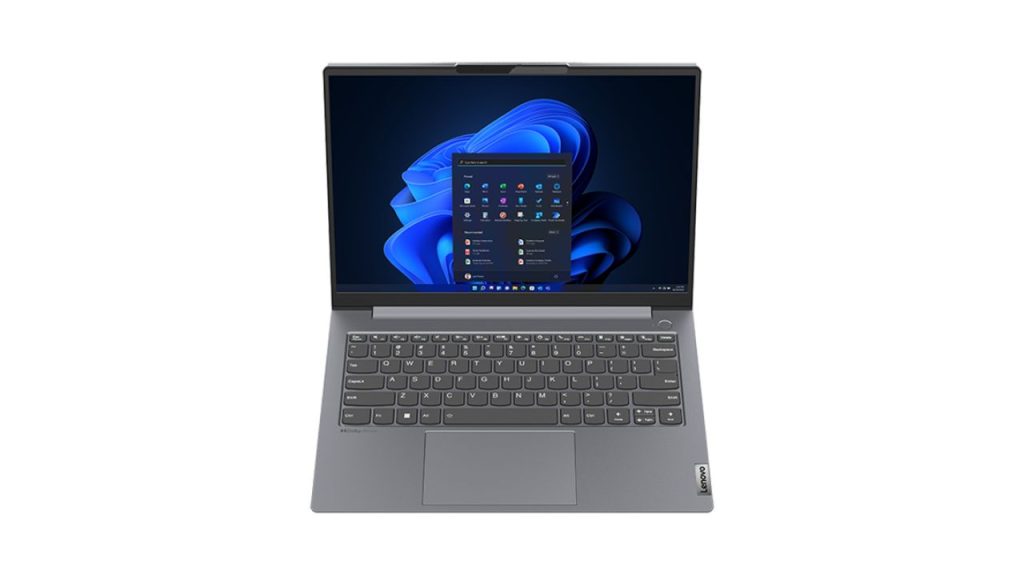 1. Processor
The processor, also known as the CPU is the brain of the computer and I consider it to be the most important part of a laptop. The CPU processes almost everything you ask your laptop to do and it is important to have a good one.
If you're buying a new laptop, there is a high chance that the processor is from Intel or AMD as those are the two largest brands. I'll talk about the type of processors these two have.
Entry-Level – The entry-level processors are the Core i3 and Ryzen 3, they are best for those who only do light work on their PC. They are usually very affordable.
Lower Midrange – The processers that fall into this category are the Core i5 and Ryzen 5, they have more processing power than the former but are not to be used for mighty tasks.
Upper-Midrange – The upper midrange processors are the Core i7 and Ryzen 7, and these are the ones to consider when you need to run heavy games and tasks like video editing.
High End – The Core i9 and Ryzen 9 are the ones that fall into this category, and they are known for their top-notch performance. It is best for heavy users who run multiple heavy tasks like 4K video editing, mobile app and games development, etc.
The Apple M-series are known for their efficiency and good performance in MacBooks. The first generation performs most tasks pretty well while the newest gen offers blistering performance even in intensive tasks.
The Ryzen Threadripper is known for crazy performances, if you're an extra heavy user, get this.
2. GPU
Whilst the processors above usually come with integrated graphics cards, they are not cut out for top graphics performance. If you're a gamer, graphics designer, or photo editor, a dedicated GPU is one of the things to look at when buying a new laptop. A good dedicated GPU will help improve your graphics performance when gaming, video editing, and performing other graphics-intensive tasks.
3. Battery Life
In a country like Nigeria, having good battery life is something I would consider non-negotiable due to the state of the power supply. You have to make sure the laptop has a good battery life so you can use it for hours without needing to charge. I would say the laptop should last a minimum of 8 hours when it is fully charged. If you're spending a huge amount on it, make sure the battery life gets significantly better.
4. Display
The display is one of the important things to look at when buying a new laptop in Nigeria as you interact with it very well. As a gamer, you would need a display with a high refresh rate and for other professionals, you would need a color-accurate display.
To get a color-accurate laptop display, it should support multiple color spaces, including sRGB, Adobe RGB, and DCI-P3, and have 90% color gamut coverage for them. Also, it should have a dE value of around 1 to 2 (the lower the better)
5. Memory
Memory is one of the important things to look at when buying a new laptop in Nigeria. The RAM determines how fast the laptop will process information and how going it will be at multitasking. For an entry-level laptop, make sure it has at least 4GB of RAM. For mid-range and high-end laptops, make sure it has 8GB or 16GB of RAM. At least 8GB is needed if you want to consider programming, graphics design, or video editing. You might need more than 16GB if you are an extra heavy user.
6. Storage
The type of storage used in a laptop is one of the important things to look at when buying a new laptop. There are two types: SSD and HDD. To make things simple, just get a laptop with SSD storage as it is faster and more reliable. It is more expensive than an HDD but its advantages can't be understated.
7. Operating System
The most common operating systems for laptops are Windows and MacOS, others are Chrome OS and Linux. I would say get Windows or MacOS as they have more support from developers in terms of apps, games, etc.
8. Miscellaneous
You can check for keyboard backlights as they are very helpful when using your laptop at night. Also, make sure it has Bluetooth and WiFi. Some even come with a SIM card slot which is a plus. Ports like USB, HDMI, and Ethernet are also things that you should look out for.
Now, we've come to the end of this article showing you 8 important things to look for when buying a new laptop in Nigeria. Check out our article on how to make your PC run faster.
Dont sleep on this
You can buy your dream smartphone on an instalment plan. Call or message Courage on 0817 160 1491, and mention Mobility Nigeria.