Last Updated on July 19, 2023 by Editor
For years, many people have been curious about how 4G-only wireless network providers, Smile and Ntel, are faring in the Nigerian market. Usually, available public information on internet subscribers leave them out of the equation and focuses on the Big 4 only. I am happy to provide you with official data from the National Bureau of Statistics (NBS), stating in exact figures how many internet subscribers these two operators have. And it isn't pretty.
According to the NBS report detailing active Internet subscribers numbers as at the end of Quarter 1, 2022 (that's March ending), here are the figures for the Big 4 and the Smaller 2 (Smile and Ntel):
MTN: 60,707,392
Globacom: 39,568,503
Airtel Nigeria: 39,374,465
9mobile: 5,552,068
Smile: 320,892
Ntel: 26,291
July 2023 update: For comparison, Spectranet has 287,075 subscribers (January 2023 data from the NCC). Considering how old Spectranet is, perhaps Smile isn't doing too badly.
Smile and Ntel are lagging
The two 4G-only (VOIP) providers are lagging behind so badly, it is almost unbelievable. Ntel especially hasn't made any serious numbers at all. I am not sure what happened to scuttle Ntel's plans to expand to more cities around the country, but it didn't happen. And I think they have lost subscribers over the last few years. Everyone I helped subscribe to Ntel has stopped using them. If we are being factual, it looks like Ntel is gasping for air. 26,291 subscribers?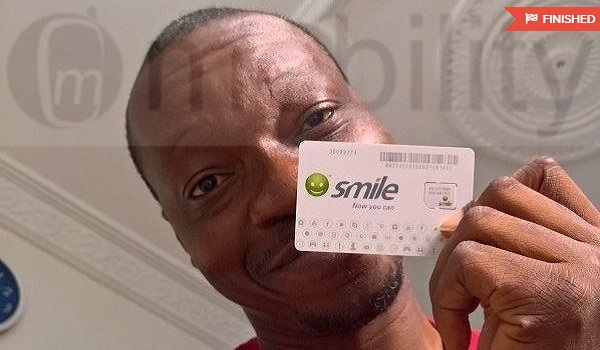 I was hoping that Smile would have numbers in the range of a million subscribers by now. I wasn't expecting anything as low as 300,000. I imagine that the absence of a voice core service for both Smile and Ntel is a factor in subscriber acquisition. However, SmileVoice is a Voice over LTE service that enables subscribers to make telephone calls over the operator;s 4G LTE network, in effect bridging that gap that the absence of a voice core left.
I firmly believe that there is a huge market waiting for them to tap into. Stable, reliable Internet is still a rarity in Nigeria, and any network provider that nails it will see subscribers flock to them. Capacity is a big problem, though. It is expensive to build out in the kind of measure that it takes to deliver quality service.
We have seen these things happen: a provider improves their service, subscribers flock there and overload the network, service quality degrades, subscribers complain and then abandon the service. Who is going to solve this problem and provide service that has enough capacity to stay stable and reliable when subscribers flock in?
9mobile is straggling
Lastly, 9mobile is still struggling to keep up with MTN, Glo and Airtel after its corporate travails and re-branding from Etisalat. Can we even refer to 9mobile as one of the big networks any more? Perhaps we need to invent a mid-tier classification for it. That gap between it and the others in the Big 4 keeps widening. And neither Smile nor Ntel is close enough to take advantage of it.