Last Updated on February 10, 2023 by Editor
Nigerians who are resident outside the country are asking how to get their National identification Number (NIN). That information is not quite available in public, for whatever reasons, so we asked around. Here is how to register your NIN outside Nigeria.
The NIN is a unique identification number for each and every Nigerian and Legal Resident from the age of 16 years and above. NIN has 11 digits and is now required to access government services like getting an international passport, as well as getting access to telecommunications services across the country.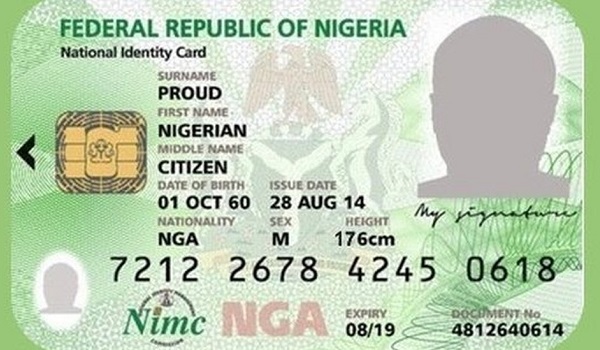 How To Register Your NIN Outside Nigeria
From what we are able to gather, if you are resident outside of Nigeria, you can apply for your NIN online or by going to any one of the approved enrolment centres. You will need to complete an enrolment application form, provide a requisite Original and Valid supporting document, and pay the relevant fees.
You can download the application/enrolment form HERE.
We are yet to determine the address of the online payment portal or how to submit the enrolment form online. But listed below are the approved enrolment centres where you can register your NIN abroad.
Places To Register Your NIN Outside Nigeria
Austria
Embassy Permanent Mission of the Federal Republic of Nigeria, Rennweg 25 Postfach (P.O. Do 18, 1030 Wien, Vienna.
Benin Republic
Satguru Travel & Tours Services, Immeuble Satguru, derriere Espace Dina, St. Michel, Cotonou.
Feu de circulation Stade Matheiu Kerekou, rue pavée d' Agla, 1ère rue à gauche, Immeuble MSS Sarl, Cotonou (Traffic light at Matthelu Korekou Stadium, Paved Street of Agla, MSS Sarl Building, 1st street by the left, Cotonou.
Rue Tokpota (Tokpota Street), Opposite Songhai Street of the Catholic Church Charles Uganda; at the edge of Carrefour Destiny, Porto Novo.
Canada
Knowledge Square Nigeria office, 8 Melanie Drive, Ste. 202, Brampton, ON L6K 4, Brampton.
VFS Global Services office, Scotia Place Tower 2, Unit 531, 10060 Jasper Avenue, T5J 3R8, Edmonton, Alberta, Edmonton.
VFS Global Services office, Suite 505, 294 Albert St, Ottawa, Ontario, ON KIP 6E6, Ottawa.
Germany
Nigeria Embassy, Neue Jakobstraße (Jakobstrasse) 4, 10179 Berlin.
VFS Global office, Gutleutstraße 8060329, Frankfurt
Ghana
VFS Global office, First Floor, Atlantic Towers, Airport City, Accra,
India
UGS Technologies Limited office, 5 & 7, Thiruvottiyur High Road, Tondiarpet, Chennai, Tamil Nadu 600081, Chennai
Italy
Interservice Roma, Via Orazio, 17, 00193 Roma RM.
South Africa
VFS Global office, 1st Floor Rivonia Village Office Block, Cnr. Rivonia Boulevard and Mutual Road, Rivonia, Johannesburg.
VFS Global office, Cherry Lane Office Park, 1st Floor, 114 Fehrsen Street, Nieuw Muckleneuk, Brooklyn, Pretoria, 0181.
United Kingdom
Knowledge Square Nigeria Limted office, 160 Maple road, London, SE20 8JB, London.
Online Integrated Solutions office, 56/57 Fleet street London EC4Y IJU, London.
Thabez Global Resources Limited/Cox & Kings,169 Old Kent Road, Ground Floor, SE1 5NA London.
VFS Global office, Peepul Centre, Orchardson Avenue, Leicester, LE4 6DP, Leicester.
United States of America
Online Integrated Solutions office, Holcomb Bridge Road, Suite 204 Roswell, Atlanta, GA 30076. Atlanta.
Knowledge Square Nigeria Limited office, Africa International House, 6200, Chicago.
We are updating this list.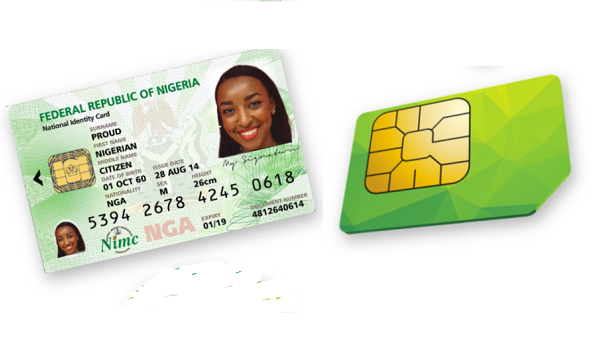 Supporting Document Required To register Your NIN Outside Nigeria
Any of the following qualifies as a valid supporting document:
Old National ID Card
Driver's License
Voter's card (Temporary or Permanent)
Nigerian International passport
Certificate of Origin
Attestation letter from a prominent ruler in your community
Birth certificate
Declaration of age
Attestation letter from religious/traditional leader
NHIS ID card
Government staff ID card
Registered/recognized private organization staff ID card
School ID Card (private/public)
Tax Clearance certificate
Valid immigration documents
If you already have your NIN and want to attach it to your mobile number, as required by the government, click HERE for instructions.