QR codes are now a common sight. You will notice them on billboards, posters, bank doors, product packaging, buses, in shops and restaurants, and the like. They are more or less an upgraded version of the old bar codes; they can be more easily used to store information. Some sales outlets allow you to pay for products with QR codes; some restaurants store their menus in QR codes as well. QR codes are increasingly becoming more secure and versatile tools for transferring information to people. Your data privacy (along with that of your customers/clients) is largely guaranteed.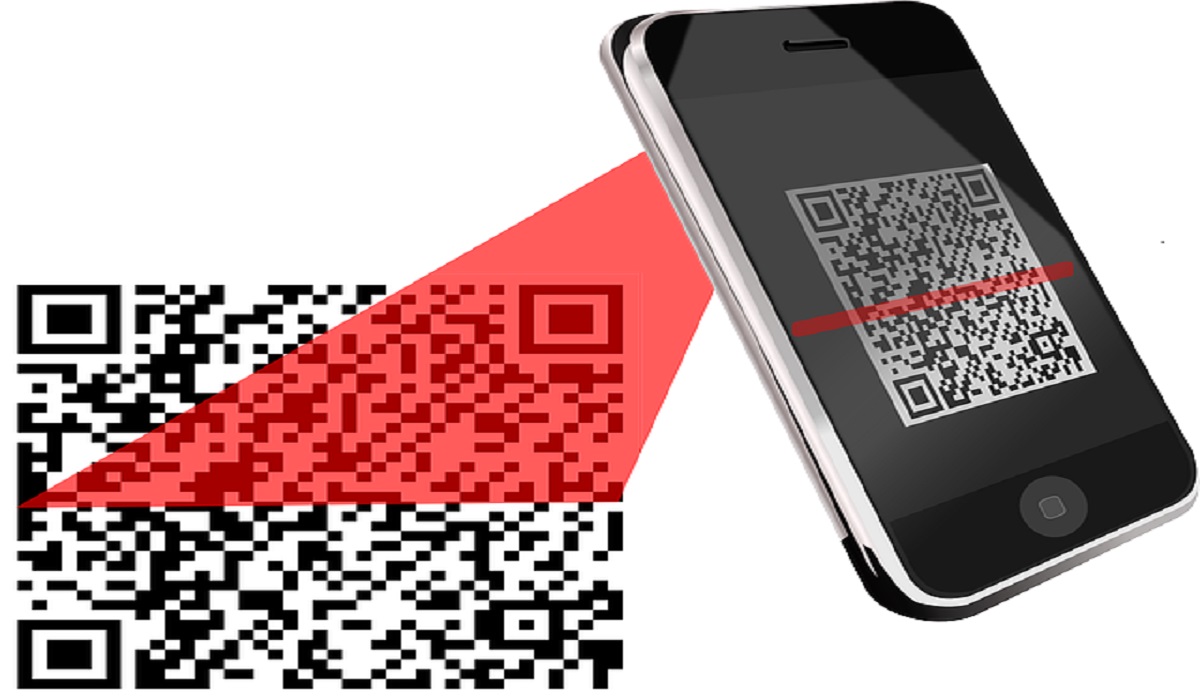 Table of Contents
What is a QR Code?
QR (Quick Response) code is a machine-readable image or code that can be read (or scanned) immediately using a smartphone camera. It is a collection of black and white squares in a square frame that forms an intricate pattern only the smartphone camera can read. It is normally used to store web addresses or any other special information.
A QR code holds information both in vertical and horizontal directions (in contrast to a bar code that only stores information vertically). Thus, a typical QR code can hold over a hundred times more information than a bar code. Additionally, QR codes can be scanned anywhere and at any time, even when you see them on the streets. So long as your camera can clearly capture one. And not to forget, a QR code is several times faster to read than a bar code. You can position your smartphone to scan it from different angles 
In principle, modern smartphone cameras come with a QR reader. The QR reader scans and unlocks the information in the QR code, then presents it to you immediately. If it is a web address, you can click on the link to take you directly to the website
QR Codes – Where It All Began
The Japanese company Denso Wave created QR codes in 1994. It was created as a label to track automobiles and automotive (vehicle) parts, during manufacturing. It was a quick method
The use of QR codes soared significantly during the Coronavirus pandemic of 2020. It was very convenient to snap and scan a QR code displayed on doors, in shops, on websites, or on objects without even touching a thing. And the hidden information gets revealed to the user in a matter of seconds.
What are QR Codes Used For?
Here are a number of very useful applications of a QR code:
vCard QR code on websites, business cards, and email signatures. This can supply more information about you to your dedicated clients and target audience, such as your social media accounts.
File QR code generated as a link to your documents (e.g. a PDF, image or MP$ file).
URL QR code for storing web address information.
Social media QR code which stores links to all your social media accounts in one place.
App store QR codes are commonly used in app stores to install apps with just one QR code. You will find them in Google Play, Apple, and Amazon app stores.
Google form QR code is used to encrypt a Google form's web address (URL). 
H5 editor QR code for creating a landing page quickly and easily, without having to pay for web page hosting.
Multi-URL QR codes can redirect scanners to different landing pages. This is based on the chosen language or geographical location of the user (other factors may also contribute to it). Translated web pages and location-based content or adverts will benefit from this type of QR code.
Some other uses of QR codes include personalized emails, individual social media apps, MP3 (music, sound, or podcast) files, and text codes. Far more common is the use of QR codes to sign in to your Google and social media accounts. 
Types of QR Codes
There are two general types of QR codes which are the STATIC and DYNAMIC QR codes.
A static QR code can only be used for a limited period of time. But it can be easily generated by any QR generator app for free. Also, the data stored in a static QR code is not changeable; it gives you a permanent address.
A dynamic QR code on the other hand can be credited and tracked easily. A user can change the date behind a dynamic QR code at any time, whether it has been printed or not. However, dynamic QR codes are created by QR generators that require the user to have an active subscription to the app/software.
Additionally, there are up to 40 versions of the standard QR code. For each QR code version, there are a different number of black and white squares (also called data modules). So the higher the version number of a QR code, the more data modules (and thus more data) it can hold.
How to Use a QR Code on Your Android or iOS Smartphone
To sign in to your Google account using a QR code, follow the steps below.
On Android (For Android 9 and higher versions)
Open your smartphone's in-built camera app.
Position the camera to view and capture the QR code in the frame that appears. Once successful, a banner-like symbol should appear.
Click on the banner and follow the instructions to sign in.
On iPhone
Open your iPhone's (or iPad's) in-built camera app.
Position the camera to view and capture the QR code in the frame that appears. Once successful, a banner-like symbol should appear.
Click on the banner and follow the instructions to sign in.
For Other Uses Elsewhere
You can use the same principle above to scan and read the contents of any QR code elsewhere: 
You simply open your phone's in-built camera app and point it at the QR code. Ensure the QR code is clearly captured in the frame that appears on your camera. The camera should detect and pick up the code in a matter of seconds. 
A small, yellowish QR symbol or icon would appear at the bottom corner of the window (to show the QR code has been correctly read).
Watch out for the rectangular banner that appears at the bottom of the scanned code, and click it to open the hidden information.
Dont sleep on this
You can buy your dream smartphone on an instalment plan. Call or message Courage on 0817 160 1491, and mention Mobility Nigeria.