We have seen a whole lot of devices that can be controlled with a special remote controller. Older televisions, air conditioning units, microwave cookers, refrigerators, and more. But have you considered being able to control any of your devices from your mobile phone? You can use your mobile phone as a remote controller, thanks to infrared signal detection. 
Secondly, you must pair the mobile phone with a device that can detect infrared signals.  However, not all mobile phones have the in-built hardware for sending out infrared signals. But luckily, there are a number of methods besides using the in-built infrared hardware to turn your mobile phone into a remote controller, you will soon find out.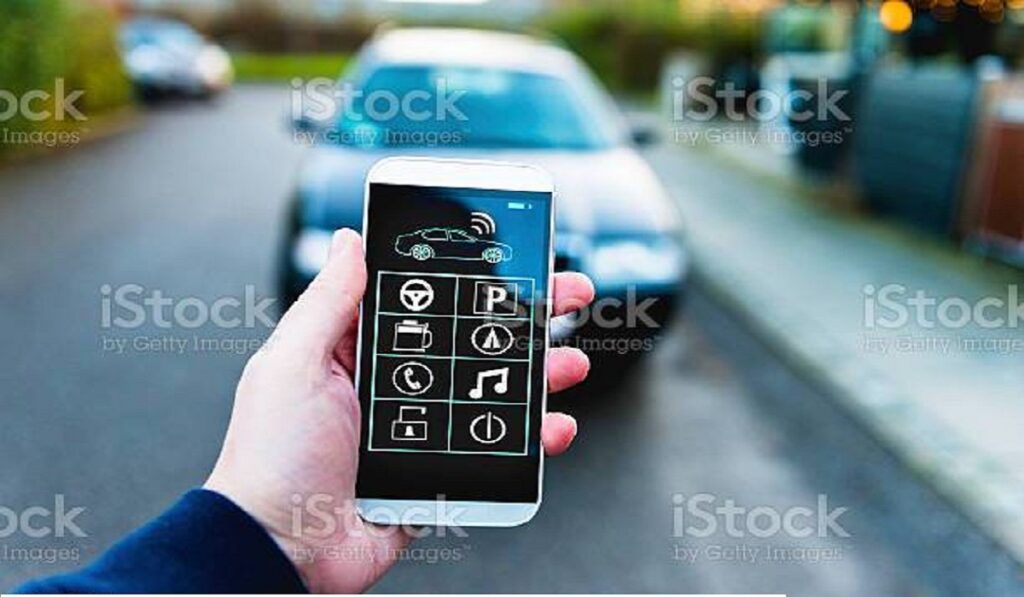 Table of Contents
Your Mobile Phone as a Remote Controller: How is it Possible?
There are at least 5 possible methods of turning your mobile phone into a remote controller, as long as the target device can receive wireless signals (especially infrared). Check the suggestions below:
In-built infrared blaster hardware
An external pairing device
Easy Universal remote app (on Android)
Infrared adapter
Manufacturer apps for your home appliances
In-built Infrared Blaster Hardware
The Infrared (IR) blaster is a hardware found in some mobile phones, which allows you to send infrared signals to other infrared-compatible devices. Such devices could be refrigerators, microwave ovens, DVD players, stereo players, and more. It must be present in your phone because it is physical hardware, not merely an app. But you can buy an external IR blaster from e-commerce sites (eBay or Amazon for instance), then download a compatible app from Google Play or Apple Store to make it work.
Check if your phone has an IR blaster by testing it. Do the following if you are using an Android phone:
Open the Google Play Store, search for IR test > Install. Once the installation is complete, open the app. The IR test will run a check on your mobile phone and inform you if you have an IR blaster installed. If you have it, proceed to the next stage.
Return to the Google Play store to search for IR Blaster. There are a couple of them, but the best ones are already tested by users and have a good rating. So make sure you check user reviews and the description to know the good ones. Pick a good one and install it. 
Now launch/open the IR blaster app, and grant any permissions it may request. Follow the on-screen prompts on how to use it from the onset.
You will usually find a list of devices supported by the IR blaster in the app itself. Choose the device, the manufacturer, and the model. Then follow the instructions displayed in order to connect the app to the device.
If you are asked to enter a universal code, you can check the programming manual for the IR remote app (if it is made available). Else you can browse the internet to search for the universal code for that device. Then finish the setup as you are directed. That's it. Thereafter you can easily control the other device from your mobile phone. 
An External Pairing Device
This option works particularly for iPhones (although some Android phones can use this feature as well). The external pairing functionality may work with Wi-fi, Bluetooth or or Infrared. But special hardware (like the Logitech Harmony hub) can allow your smartphone to control any device, whether Android or iPhone. You can easily purchase the hub from a trusted online store. Once you have it, follow the steps below:
Go to the Google Play store and download the Logitech Harmony app to your phone. Then open it. Connect the micro USB power cable from your phone to the back of the Harmony hub. Then leave it to boot up for some minutes. 
Open the app and click Set Up New Hub > [Wi-fi network name]. Then enter the Wi-Fi password.
You can now create a Harmony account (or you sign in if you have done so already).
On the home screen, click Add as a New Remote (first-time user). The Harmony hub will read and detect the available devices that can be controlled through their IP addresses. Now click Add Device > [Manufacturer name & model number] to add the device you wish to remote control. 
There are additional tasks you can do with your added devices, and the Harmony app will present them to you. So go ahead and choose such tasks as appropriate. An example would be to control more than one device from the same interface at once. You can also increase and reduce volume.
Easy Universal TV Remote App (on Android)
The Universal TV remote app can also be used to turn a mobile phone into a remote controller for TVs. But it works for only some, and not all Android phones. But note that your TV must be the type that can connect to a Wi-fi network (especially smart TVs). Because you will need the IP address of the TV.
Secondly, both your TV and your mobile phone must be connected to the same Wi-fi network.
To proceed:
Go to the Google play store on your Android phone. Search for Easy Universal TV remote app and install it.
Now open/run the remote app and go to Settings > Wi-fi option. Choose the brand and model of your smart TV. Then enter the IP address of the TV.
Make sure the Wi-Fi on your Android phone is switched on and working. Then you can open the Universal remote app to turn on your smart TV from then henceforth.
Use an Infrared Adapter
iPhones and iPads lack an in-built IR blaster, but they can use IR adapter hardware. The IR adapter is specially made for Apple mobile devices, and you can buy it from reliable online stores. It allows the use of your mobile phone as a remote controller for other devices, (an alternative to the Android IR blaster).  
Manufacturer Apps for Your Home Appliances
If your electronic device and your smartphone are of the same manufacturer, then you are lucky. Some brands have special apps that allow you to remote control that device with your Android phone. And it does not have to use infrared technology. Samsung, LG, and Sony are examples of such manufacturers. All you need to do afterward is to connect both your smartphone and the electronic device to the same Wi-fi network. 
The downside of this option is that you cannot use a universal remote app for all devices (even though they are of the same brand). Each device has it own app for remotely controlling it.