Electric buses in Maiduguri isn't the kind of news that one is used to hearing about the north-eastern Nigeria town. The town has been more in the news for the activities of the terrorist group, Boko Haram. But news coming from there this period is that a young tech company called Phoenix Renewables is converting petrol-engine buses to electric vehicles there, and those buses have been running on the roads of Maiduguri for a month already.
Phoenix Renewables reconfigures mini buses and keke (tri-cycles) to electric vehicles. Each bus is fitted with a battery management system dashboard. The result has been lower running costs for the buses, and lower bus fares for passengers, says Mustapha Gajigo, founder and Managing Director of the company.
According to Mustapha, these converted Phoenix Electric Buses have recorded "over 21,000 passengers and we have saved them over ₦1,100,000 by charging them ₦50 instead of ₦100 and also saved the environment 27,300g of Carbon monoxide". Impressive figures, and full of promise.
In recent months, as has also happened many times in years past, Nigeria has recorded jumps in the cost of petrol and diesel, leading to hikes in public bus transportation fares. Turning to electric motors as a replacement for petrol engines sounds like a possible viable solution. The question, though, is, How are these electric buses charged?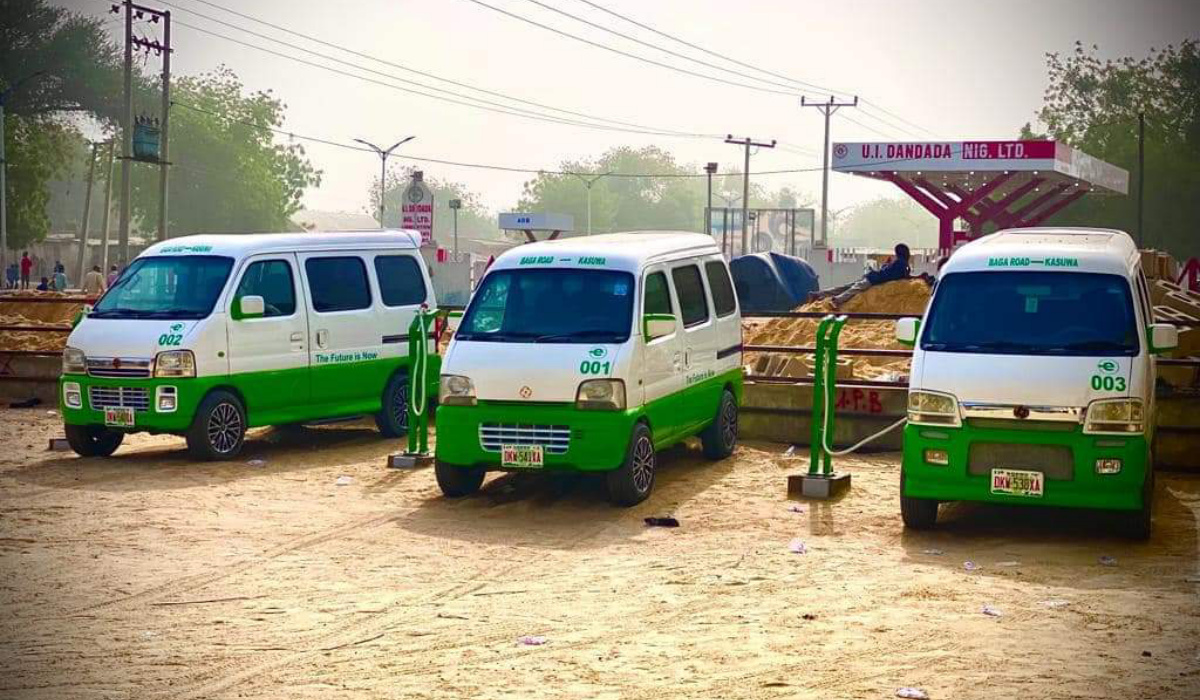 How are these converted electric buses in Maiduguri charged?
As is standard with electric vehicles worldwide, the Phoenix electric buses in Maiduguri are charged at charging stations located in the city. There is some online chatter about the stations being solar-powered. This sounds like a great way to side-step the problem of poor public power supply and high cost of fuel. But if the converted mini-buses take about 35 minutes to charge fully, as some of these reports say, that implies that some form of supercharging is involved. In which case, the physics does not add up in support of solar as the main source of power for the stations.
A charging station would require a massive layout of solar panels to come close to providing that level of power to fill up batteries in 35 minutes. None of the photos floating about on social media have shown any solar panels at the Phoenix bus charging stations. Below is one: it includes a generic photo of a solar installation without context of its surroundings or location.
We have reached out to Mustapha, MD of Phoenix Renewables, for clarification of information about how the charging stations are powered. We will update this story with the information as soon as we have feedback. It is likely though that if solar is involved, it would be in use as a backup system. Meanwhile, available information says that each converted bus has a range of 100 to 150 kilometres on a full charge. Those are impressive numbers that mean the driver does not have to worry about running out of battery power quickly.
The first unit of the converted electric bus had been earlier presented to Director General, National Automotive Design and Development Council (NADDC), Jelani Aliyu, in January 2022. In early April 2022, Mustapha Gajibo was invited to join the technical committee on the NADDC Electric Vehicle Development Plan for Nigeria.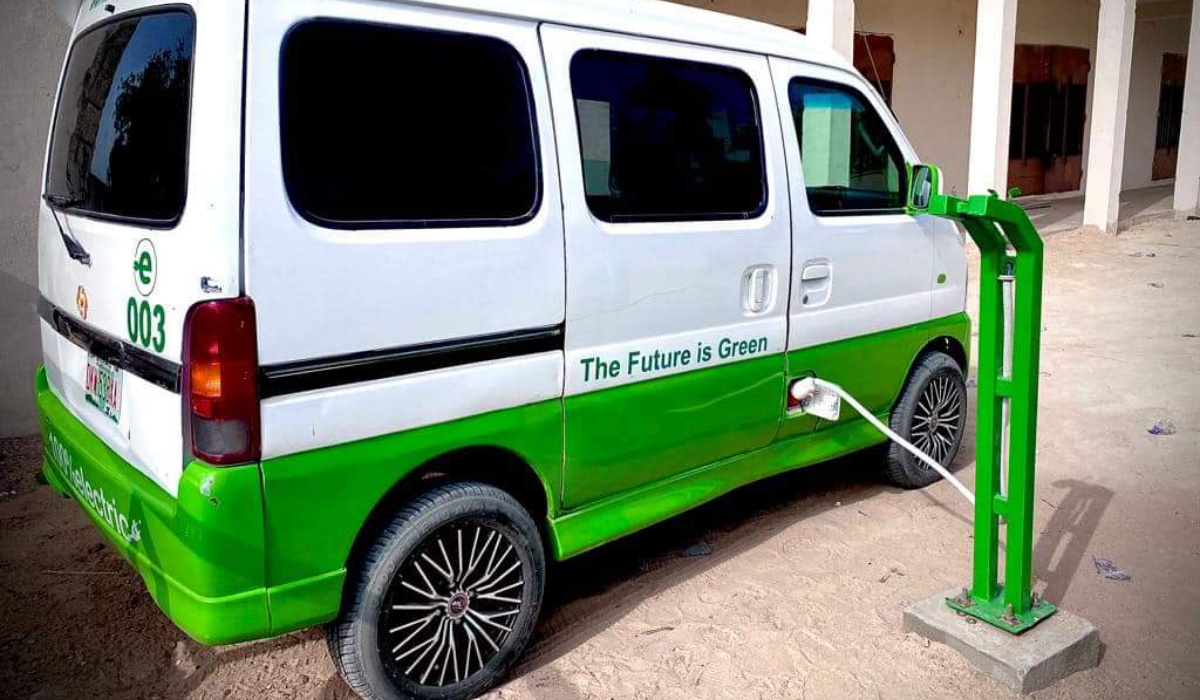 Mustapha says that Phoenix Renewables is moving forward from merely converting fossil-powered buses to full design and fabrication of electric buses locally in Maiduguri, Nigeria. The work-in-progress is for a 12-seater, fully air conditioned smart electric bus with a range of 200km on one charge. Below is a photo of the prototype in development.
Maiduguri in Borno State might just be the location where the electric vehicle revolution will take off in Nigeria, a country that has been plagued for decades by epileptic public power supply and ever-rising cost of petrol. Phoenix Renewables is definitely walking the talk and doing something towards making it happen.
Dont sleep on this
You can buy your dream smartphone on an instalment plan. Call or message Courage on 0817 160 1491, and mention Mobility Nigeria.