I needed to renew my MTN data plan last night and proceeded to dial *131# to do so. After completing the process, the line ran the USSD code and then I got a prompt saying: "Connection problem or invalid MMI code". I have tried to renew several times since that time and got that same prompt each time. Finally, this morning, I called the MTN customer care hotline and got the following pre-recorded audio message first:
"Dear customer,

Please be informed that from the 1st of December 2016, all MTN data plans will be changed in compliance to NCC directive to all operators. Thank you."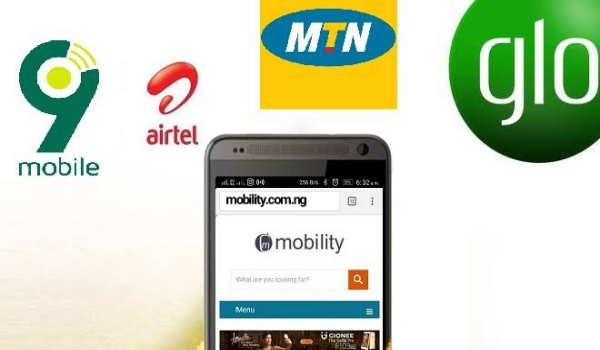 A colleague using Glo 4G internet got this message:
Dear Customer, your plan will soon expire after which you will be moved to Flexi voice and data recharge. Use it the way you like. To buy another data plan visit http://hsi.glo.com or dial *777#.
Amazing. Apparently, there was some directive from the NCC to the effect that mobile operators make changes to their data plans. The fact that this notice has been put up tells us that the changes will not be good. They will not result in a further drop in tariff. Nigerians can expect an increase in mobile data plan tariff from the 1st of December, 2016.
Why The Data Tariff Hike?
Nobody I have spoken to is giving me any details of why this is happening. Apparently, everyone is keeping hush about it. But I can make an informed guess.
This NCC directive happened to keep the big operators like MTN, Etisalat, Glo and Airtel from killing the smaller ones like Smile, Spectranet, Swift and Ntel. Like I have commented earlier, the big four stepping into 4G LTE and offering those ridiculously low data tariffs meant that sooner or later, the smaller players will pack up.
Think about it: the four big operators have much better coverage, presently offer more competitive tariffs and are deploying 4G LTE across the country. The smaller players have zero leverage in this scenario. Zero. The smaller players have no competitive advantage whatsoever. This will lead to loss of many jobs and collapse of investments. The country cannot afford that.
There is no other valid reason I can think of behind a directive to increase data tariffs by the operators. Outside of this reason, Nigeria stands to gain much more from the recent reduction in data tariffs by the mobile operators than from a tariff hike.
To be certain, this data tariff hike will be unpleasant to many Nigerian internet users. It is unpleasant to me. I am not excited about it in any way. But it looks like a necessary evil to avoid a greater one.
Meanwhile, the renewal problem I am experiencing on MTN is likely to be from backend activities to modify their system in readiness for December 1st. What the new tariffs will be like is still unclear. Will the big operators revert to what was on ground before the recent drop in data tariffs or find a middle ground? December 1 is around the corner.
PS: Is any Nollywood movie director already working on a movie titled "December 1"?
Update: This The Cable news report confirms that the imminent data hike is a measure to protect small operators and new entrants. The NCC has re-introduced the floor price for data service. Small operators and new entrants are exempted from the re-introduced interim floor price for data service of 0.90k/MB. The price floor for data was earlier removed in November 2015.
Excerpt from the NCC directive:
In order to provide a level playing field for all operators in the industry, small operators and new entrants to acquire market share and operate profitably, small operators and new entrants are hereby exempted from the price floor for data services.

It added, "For the avoidance of doubt a small operator is one that has less than 7.5 per cent market share and a new entrant is an operator that has operated less than three years in the market.
Update: Wednesday 30th November 2016: The NCC has suspended the directive on data segment price floor.
Dont sleep on this
You can buy your dream smartphone on an instalment plan. Call or message Courage on 0817 160 1491, and mention Mobility Nigeria.