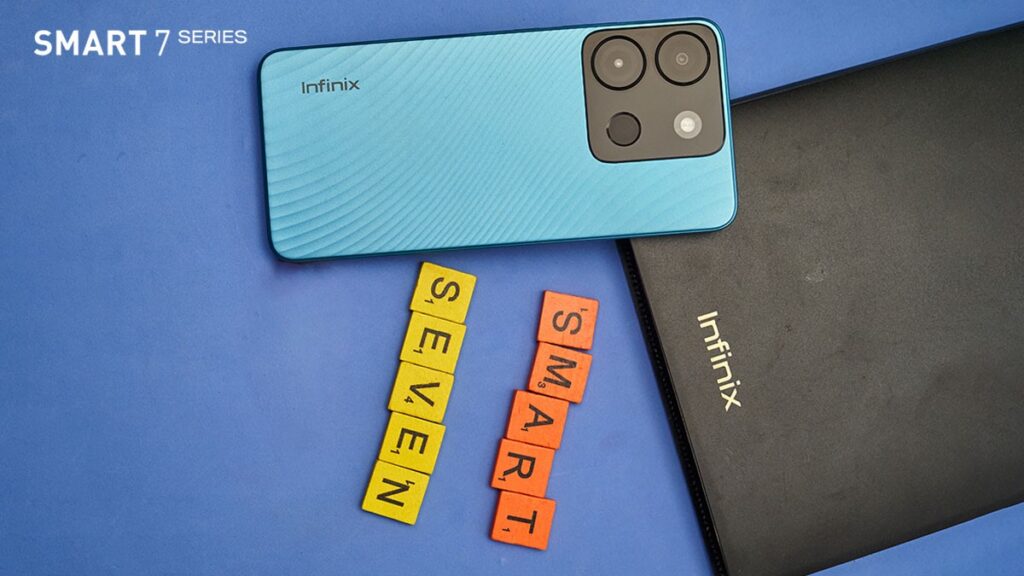 Infinix, a leading smartphone brand, has recently launched two new models in its Smart series: the Smart 7 Plus and Smart 7HD. Both smartphones come packed with impressive features that cater to the needs of users looking for quality smartphones on a tight budget.
Table of Contents
7 Reasons To Buy Infinix Smart 7 Series Smartphones
Here are seven notable features of both smartphones.
Battery: Smart 7 Plus has a massive 6,000mAh battery that can last up to four days, while Smart 7HD has a 5,000mAh battery that can last for an extended period.
RAM: Smart 7 Plus offers up to 7GB of RAM, and 4+3GB extended RAM, while Smart 7HD offers up to 4GB of RAM (2+2GB).
Storage capacity: Both smartphones offer up to 2TB of expandable storage support, providing users with enough space for storing files and apps.
Display: Smart 7 Plus and Smart 7HD boast a large 6.6-inch full-view display with HD+ high resolution and advanced thin edges.
Processor: Smart 7plus and Smart 7HD, are both equipped with a powerful octa-core-4G processor, ensuring smooth and efficient performance for even the most demanding tasks.
Operating system: The Smart 7 series run on Android 12 with XOS 7.6 skin, providing the latest features and security updates from Google and Infinix.
Both phones have auto-brightness adjustment features for a clear display and easy reading in any lighting condition.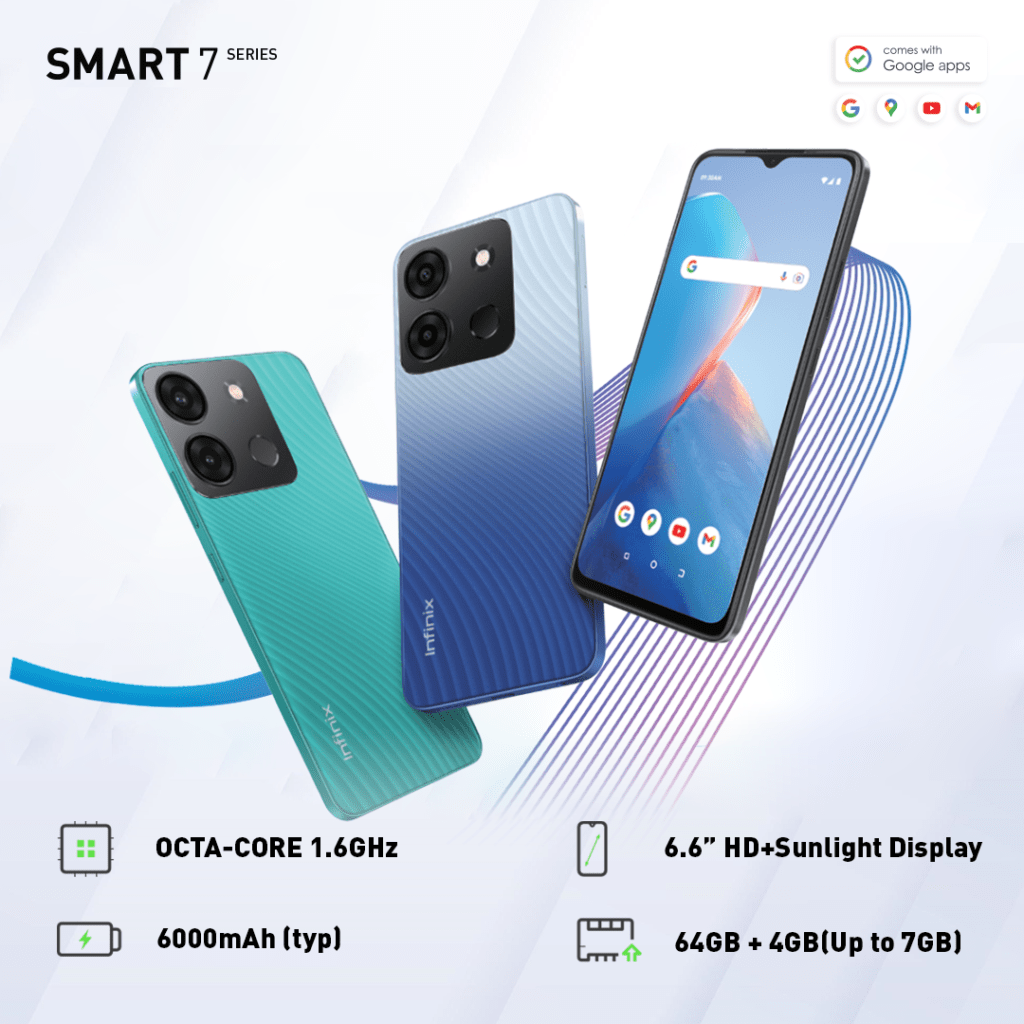 The Infinix Smart 7plus and Smart 7HD are excellent choices for budget-conscious consumers who desire high-quality smartphonescan. The smartphones are available for purchase at any authorized Infinix retail outlet across Nigeria.
To keep up with more details on the Infinix Smart 7 Series and more fun stuff from Infinix Nigeria, follow them across their social media pages:
#SmartAndSmoothExperience
#InfinixSmart7
Dont sleep on this
You can buy your dream smartphone on an instalment plan. Call or message Courage on 0817 160 1491, and mention Mobility Nigeria.