Last Updated on June 30, 2023 by Editor
On the 15th of June, Infinix hosted a media parley in Ikeja, Lagos. Attended by representatives of both traditional and digital media houses, the event was aimed at discussing the continuous commitment of Infinix to consumers in Nigeria and addressed the issue of counterfeit Infinix devices, users needs, affordable smartphones, as well as the brand's focus on gamers.
Infinix Nigeria's PR Manager, Yemisi Ode, emphasized the company's extensive participation in youth empowerment initiatives across the nation, by supporting initiatives that focus on development and growth in collaboration with institutions, e.g., the University of Ibadan.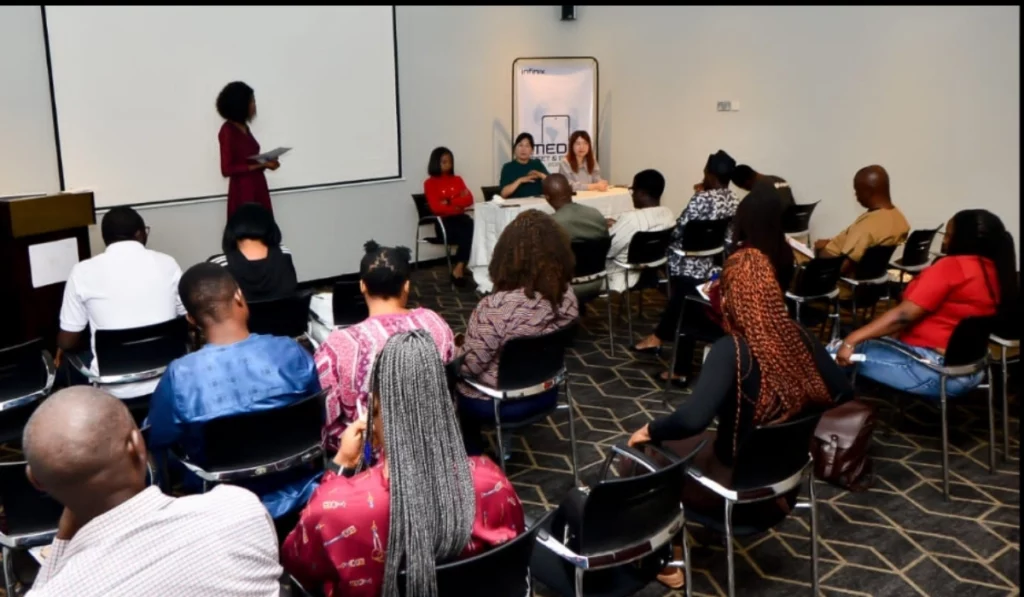 Infinix's Global PR director, Mia Liu, underlined that the company goes beyond simply producing smartphones by putting a strong emphasis on consumer needs. For its Nigerian customers who desire a greater smartphone experience, Infinix has given priority to video quality and quicker charging.
According to him, the brand's HOT series of smartphones now incorporate features that empower gamers, such as potent gaming engines, improved screens, longer battery life, and sturdy CPUs. He emphasized that the brand's HOT series of smartphones are designed to appease its gamer fan base.
To be sure of the authenticity of the phones they purchase, Yemisi Ode recommended that customers only make purchases from accredited stores and online merchants. She pointed out that Infinix maintains after-sales service through CarlCare, so buyers of Infinix phones can take any issues and repair needs they have there.