Last Updated on October 8, 2022 by Editor
If your GTBank ATM card gets missing or has been stolen, the first step you should take is to block it, so it cannot be used by anyone else to withdraw money from your bank account. Preferably, you want to block the card without blocking your bank account. There are multiple ways to block your GTBank ATM card.
Available options include dialling a USSD code, calling the GTConnect service, or logging into your mobile app or Web-based Internet banking platform. Let's look at how to block your Guaranty Trust Bank debit card using each of these options, below.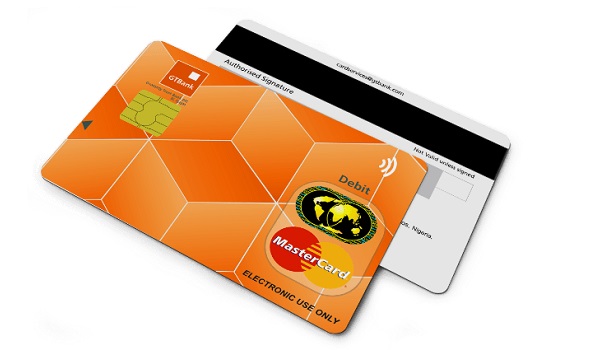 Block Your GTBank ATM Card with *737# USSD from any phone number
You can do this from any phone; it does not have to be done from your own phone number. So, even if your own phone is not available, you can still block the debit card.
Dial *737*51*74# from any phone number
Note that this service attracts a small charge. As at the time of publishing this article, the fee is N6.98 and you will be asked to accept or reject this at this point. Tap Accept to proceed, or Reject to back out.
In the provided menu, type in the phone number attached to your bank account
Type in your USSD (737) PIN.
Block Your GTBank ATM Card with 737 USSD from your phone number
If you have your own phone available, simply dial *737*51*10#. Your GTBank ATM card will be automatically blocked. This should attract a similar fee of N6.98.
Block Your GTBank ATM Card By Calling GTConnect
Dial the GTConnect numbers, 08039003900 or 08029002900, to use the automated, interactive voice service there to block your lost or misplaced debit card. Simply follow the voice prompts to complete the process. Dialling GTConnect is at no cost to you, because the numbers are toll-free.
Block Your GTBank ATM Card using the mobile app or Internet Banking
If you have access to your GTBank or GTWorld mobile app, you can also block your debit card by going to: My Services > Cards > Card Hotlist Request, where your active cards are listed. Select the one you want to block and complete the action. You can do this, too, from inside the Internet banking platform. Of course, you need an Internet connection to use the mobile app and Internet banking platform.
Call Guaranty Trust Bank Card Services
Lastly, if your card is lost or stolen, you can also reach out to GTBank Card Services to immediately report the issue, using the following telephone numbers:
Debit Cards: +234-1-4480027
Credit Cards: +234-1-4480027
These numbers are not toll-free and it will cost your standard telephone call rates to reach them. But it good to have the information, should any of the other options fail and you find yourself without alternatives.