Yesterday, I spent some time with Femi Alade, CEO and chief ideas man at PlirisMobile. He came along with a pre-production model of the Blaze+ for me to play with. The Blaze+ is the next generation PlirisBlaze smartphone, and it is looking like a winner. In this hands-on with Pliris Blaze+, join me as we examine this interesting device.
It comes in a solid white and blue box. At first glance, the Blaze+ looks and feels decidedly superior to the original Blaze. This is a well built smartphone.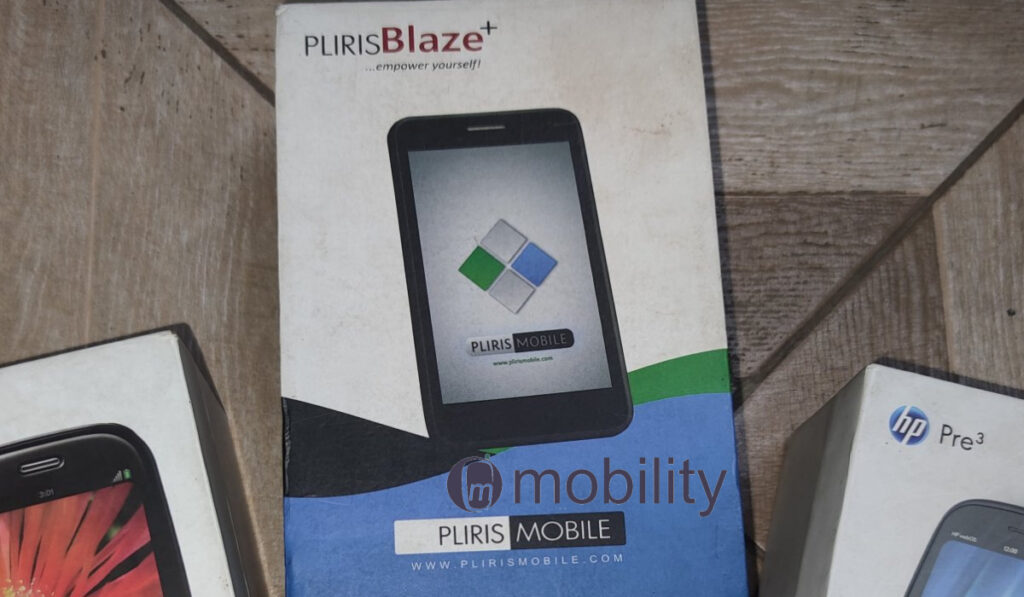 The first thing that I checked out on the Blaze+ is the display, and I was pleasantly surprised. The 4.3-inch capacitive display is super responsive and matches anything that I have seen from any manufacturer. Yes; any manufacturer. Swiping is buttery smooth all the way.
There's 2.5GB internal storage, and there's a microSD expansion slot with support for cards of up to 32GB storage. PlirisMobile say they are shipping the Blaze+ with a 4 or 8 GB card.
Like its predecessor, the Blaze+ is a dual active SIM device with 3G capabilities available to both SIMs. The dual SIM functionality works fine too. There's a 2200 mAh battery to provide juice. According to Femi Alade, the Blaze+ runs for a full day with an always-on 3G connection, active GPS, some game play, among regular phone activities. Sounds nice.
While the pre-production model that I played with ran Android 4.0.3 (ICS), I was told that the device will be shipping with Gingerbread (2.3.6), because of certain issues with getting ICS to run properly. I don't have all the technical details of that though, but that is the information I have.
In terms of performance, the Blaze+ runs like a champ. Everything that I tried on it ran smooth, including playing Samurai Vengeance. The 1.2GHz processor seems to handle everything without any stress during the period that I had the Blaze+.
For cameraphone enthusiasts, the Blaze+ has an 8 megapixel camera with dual LED flash built in. I didn't have the time to give it a run though, so you will have to wait for the full review when the phone hits the market.
Hands-on with Pliris Blaze+: Conclusions
The Pliris Blaze+ is very promising. I am certainly excited and looking forward to seeing this out soon. With a target sales price of N40,000 (fourty thousand naira) only, this looks like a winner.
Dont sleep on this
You can buy your dream smartphone on an instalment plan. Call or message Courage on 0817 160 1491, and mention Mobility Nigeria.